Dr. Michelle Segar – Why we need to shift to the JOY CHOICE. Why Micro Choices Are Vital To Make Lasting Behavior Change. | Brought to you by Trade Coffee (https://drinktrade.com/passionstruck) and Babbel (https://babbel.com/passionstruck).
Dr. Michelle Segar is an award-winning, NIH-funded sustainable behavior change researcher at the University of Michigan and a lifestyle coach. For nearly three decades, she has pioneered methods to create sustainable healthy behavior change that is being used to boost patient health, employee well-being, and gym membership retention.
On April 26th, she released her latest book The Joy Choice: How to Finally Achieve Lasting Changes in Eating and Exercise, which the Big Idea Club selected as one of their 22 books they cannot wait to read in 2022. She also wrote the bestselling book No Sweat: How the Simple Science of Motivation Can Bring You a Lifetime of Fitness. She is a sought-after expert and is frequently featured in major media like the New York Times, NPR, Forbes, and Prevention.
Hear the secrets and philosophy of the World's GREATEST high achievers every Tuesday and tune in each week for an inspirational Momentum Friday solo message.
Like this show? Please leave us a review here – even one sentence helps! Post a screenshot of you listening on Instagram & tag us to thank you personally!
Listen to the episode on Apple Podcasts, Spotify, Podcast Addict, Pocket Casts, Stitcher, Castbox, Google Podcasts, Amazon Music, or on your favorite podcast platform. You can watch the interview on YouTube below.
Enjoy!!!
What I Discuss With Michelle Segar About The Joy Choice
Why we are taught how to start and stop behavior change but not sustain it.
Michelle's passion for creating healthy behavior change.
Why the Joy Choice is about the power of micro choices we make every day.
Defuncting the myths about habit change
Why our life is like forever blowing bubbles.
How to learn to accept that being perfectly imperfect is the Joy Choice.
Overcoming the perfection rabbit hole.
Overcoming the Tornado of TODOs
The POP tool for enabling adult play.
The four core decision disruptors – Temptation, Rebellion, Accommodation, Perfection
The Wonder Women Effect.
Why we need to be giving grace
Have any questions, comments, or stories you'd like to share with us? Drop us a line at

[email protected]

m!
And much more…
Please Scroll Down For Featured Resources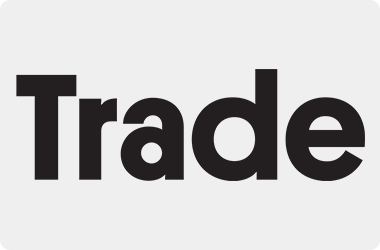 Elevate your coffee ritual at Trade Coffee with sustainably sourced coffee delivered fresh from 50+ roasters. We'll help you brew a better cup of coffee at home. 5 Million+ Bags Shipped. Get a total of $30 off your first order plus free shipping when you go to drinktrade.com/passionstruck.
Our Patreon Page: https://www.patreon.com/passionstruck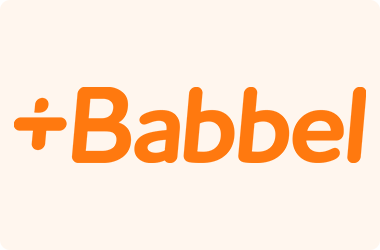 Babbel is the new way to learn a foreign language. The comprehensive learning system combines effective education methods with state-of-the-art technology.
Save up to 60 % off your subscription when you go to babbel.com/PASSIONSTRUCK.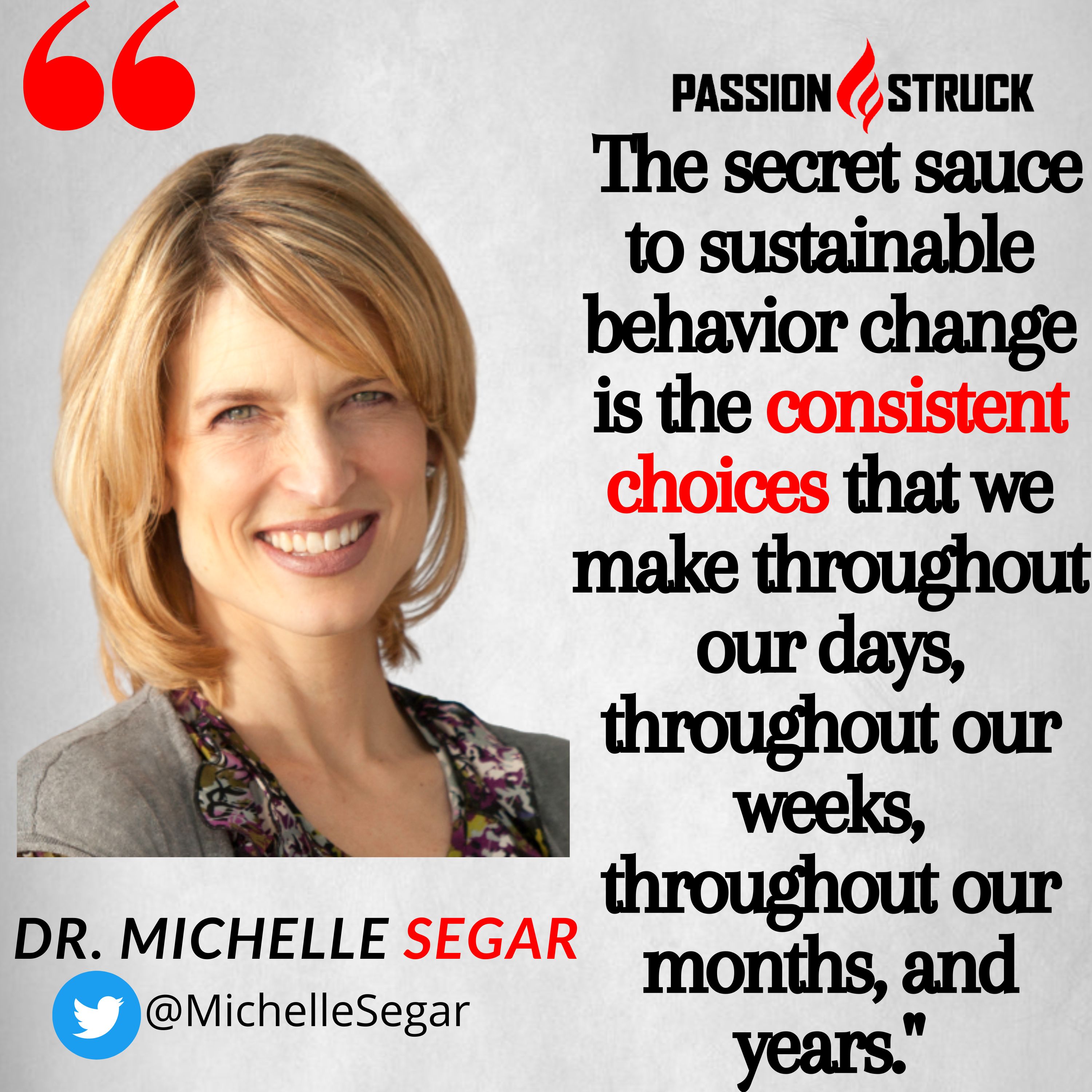 New to the show? These Starter Packs are collections of our most popular episodes grouped by topic, and we now have them also on Spotify. You can also browse starter packs for existing listeners to find your old favorites. Every week, John interviews fascinating high achievers at the top of their game. Learn how to subscribe to the show and never miss a new episode and topic.
Like this? Please subscribe, and join me on my new YouTube platform for peak performance, life coaching, and personal growth: https://www.youtube.com/c/JohnRMiles/.
More About the Power of Micro Choices in The Joy Choicewith Dr. Michelle Segar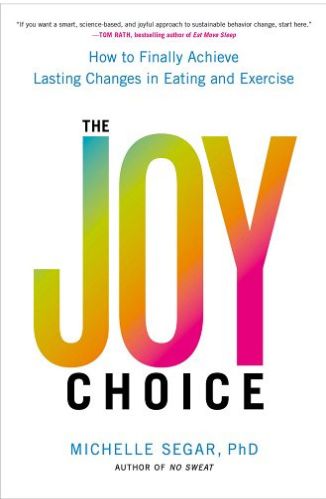 In my discussion with Michelle Segar, I asked her about how in The Joy choice, she is really talking about this power of micro choice throughout it. I asked her to introduce the book through that lens.
Michelle responds, "Oh, I love that. Thank you for asking me that question. No one has asked me that question. And it's so profound and is at the very core of why I wrote the book. I'm excited because you're asking me to think about it in these really relevant and compelling ways,
The secret sauce to sustainable behavior change is the consistent choices that we make. Now, and now and now throughout our days, throughout our weeks, throughout our months, and years. If we want to achieve sustainable change, lasting change, where we need to put our attention is on these micro choices.
There's so much automatic thinking. The first thing that we have to do if we want to create the conditions for sustainable change and consistent choice-making, is to have a drive and a will, that's kind of a given. But if you have that, then we need to have the wherewithal at the moment to improvise. No matter how hard we plan, no matter how good our intentions, life just seems to throw those curveballs.
The best way we can create consistent choices so that we can stay on the path of lasting change is to know how to improvise.'
Thanks, Michelle Segar!
If you enjoyed this interview with Michelle Segar, let her know by clicking on the link below and sending her a quick shout on LinkedIn or Twitter:
Click here to thank Michelle Segar on Twitter!
Click here to thank Michelle Segar on LinkedIn!
Click here to let John R. Miles know about your number one takeaway from this episode!
And if you want us to answer your questions or you have a topic you would like John to discuss on one of our upcoming weekly Momentum Friday episodes, drop us a line at [email protected].
RESOURCES FROM THE SHOW WITH DR. MICHELLE SEGAR
Please note that some of the links on this page (books, movies, music, etc.) lead to affiliate programs for which The Passion Struck podcast receives compensation. It's just one of the ways we keep the lights on around here. Thank you so much for being so supportive!
* The Joy Choice: https://amzn.to/3MTAVTc
* No Sweat: https://amzn.to/39MFIHZ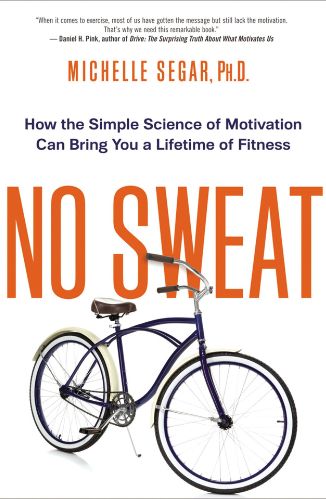 * Website: https://michellesegar.com/
* Twitter: https://twitter.com/MichelleSegar
* LinkedIn: https://www.linkedin.com/in/michellelsegar/
* University of Michigan: https://positiveorgs.bus.umich.edu/people/michelle-segar/
* Interview with Susan Cain
* Interview with Gretchen Rubin
* Solo Episode on the Power of Choice: https://passionstruck.com/the-power-of-choice-why-our-choices-are-powerful/
* Solo Episode on Why Accepting Yourself is the key to your life: https://passionstruck.com/why-accepting-yourself-is-the-key/
*Solo episode on work-life balance: https://open.spotify.com/episode/7AZksXySbYVoMPMuma5DpB?si=_VPv5sn3QBCq2pYVh-LXkg
*Solo episode on overcoming burnout: https://open.spotify.com/episode/5keAXxjRs3Q8NKZYWBlPXS?si=N-nf0iQjThSzgsCAutPVPA
*Solo episode on how you stop living in fear: https://passionstruck.com/how-do-you-stop-living-in-fear/
About Today's Guest Dr. Michelle Segar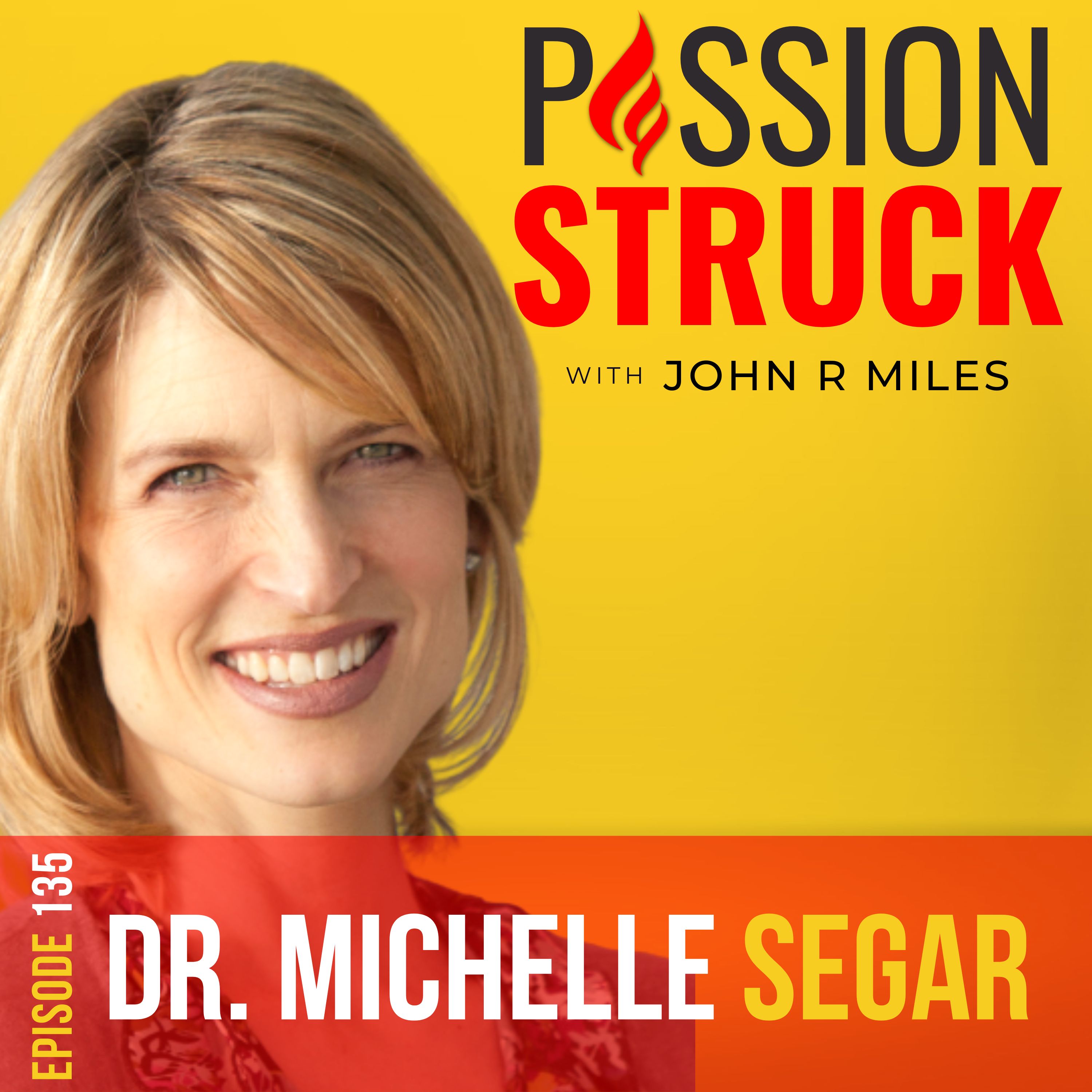 Michelle Segar consults with global health care organizations, advises the U.S. Department of Health and Human Services, and is frequently interviewed in sources like The New York Times. Her work identifies which messages and methods undermine or foster sustainable behavior change. Her insights on this topic come from over twenty years of integrating academic research with her experience as a health coach using a "motivate to maintain" methodology she developed and evaluated with NIH funding.
Segar's new work integrates principles of Positive Organizational Scholarship with decision-making and marketing science to design new patient-centered systems and protocols that convert self-care, well-being, and healthy behaviors into top daily priorities among patients and employees.
She has a PhD in psychology and master's degrees in health behavior/health education (MPH) and in kinesiology (MS) from the University of Michigan.
Follow John R. Miles On The Socials
* Twitter: https://twitter.com/Milesjohnr
* Facebook: https://www.facebook.com/johnrmiles.c0m
* Medium: https://medium.com/@JohnRMiles​
* Instagram: https://www.instagram.com/john_r_miles
* LinkedIn: https://www.linkedin.com/in/milesjohn/
* Blog: https://passionstruck.com/blog/
* Instagram: https://www.instagram.com/passion_struck_podcast/
* Gear: https://www.zazzle.com/store/passion_struck/
John R. Miles is a serial entrepreneur and the CEO and founder of Passion Struck. This full-service media company helps people live intentionally by creating best-in-class educational and entertainment content. John is also a prolific public speaker, venture capitalist, and author named to the ComputerWorld Top 100 IT Leaders.
John is the host of the PassionStruckPodcast. A show focused on exploring the mindset and philosophy of the world's highest achievers to learn their lessons to living intentionally. Passion Struck aspires to speak to the humanity of people in a way that makes them want to live better, be better and impact.
Stay tuned for John's latest project, his upcoming book, which will be published in summer 2022.
Learn more about me: https://johnrmiles.com.