John R. Miles – What Is Unconditional Love and the 8 Ways to Create It | Brought to you by Zocdoc. Go to https://www.zocdoc.com/passionstruck and download the Zocdoc app for FREE. Then start your search for a top-rated doctor today.
What is unconditional love?
Unconditional love does not mean endless or boundless love. It means, "I choose to love you willingly without limitation." This means that when we offer love, we supply it without anticipating anything in exchange for it.
Hear the secrets and philosophy of the World's GREATEST high achievers every Monday and Wednesday, and tune in each week for an inspirational Momentum Friday solo message.
Like this show? Please leave us a review here – even one sentence helps! Post a screenshot of you listening on Instagram & tag us to thank you personally!
Listen to the episode on Apple Podcasts, Spotify, Podcast Addict, Pocket Casts, Stitcher, Castbox, Google Podcasts, Amazon Music, or on your favorite podcast platform. You can watch the interview on YouTube below.
Enjoy!
In This Week's Episode, John R. Miles Explores What is Unconditional Love and the Eight Ways to Create It
If you discovered this episode of Passion Struck, it might be because you understand unconditional love and how to put it into practice in your life. In this podcast, I will be taking an in-depth look into what it means to live and love unconditionally, how to break free from the mindset of transactional love, and the need to show and spread unconditional love wherever we go. The focus here is not only on love between partners, families, and friends but on love for all mankind.
Why unconditional love is misunderstood
What is unconditional love?
The story of Nelson Mandela's unconditional love
Eight ways to love unconditionally
What is the importance of loving unconditionally?
Only you control what love you give and how you give it
Have any questions, comments, or stories you'd like to share with us? Drop us a line at

[email protected]

m!
Connect with John R Miles on Twitter at @John_RMiles and Instagram at @John_R_Miles.
Questions For You And Your Friends Or Family Members To Discuss This Episode
Why do we put so much focus on transactional things in our lives?
Why is loving unconditionally a hard topic for people to grasp?
What did you find most inspiring about the story of Nelson Mandela?
What can you learn from Mandela's unconditional love for his people?
How can you apply the eight ways to create unconditional love in your life?
What three things can you do to alter how you approach to love?
What steps will you take after hearing today's episode to change your approach to how you show unconditional love?
Please Scroll Down For Featured Resources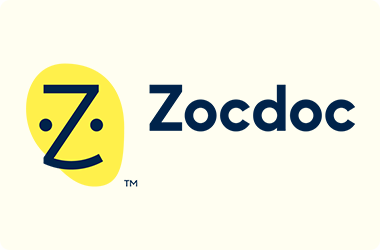 This episode of Passion Struck with John R. Miles is brought to you by Zocdoc, which is the start of a better health care journey for you. Find and book top-rated local doctors on-demand. Visit them in their offices or video chat with them from home. Go to https://www.zocdoc.com/passionstruck. Download the Zocdoc app for FREE and start your search for a top-rated doctor today.
Our Patreon Page: https://www.patreon.com/passionstruck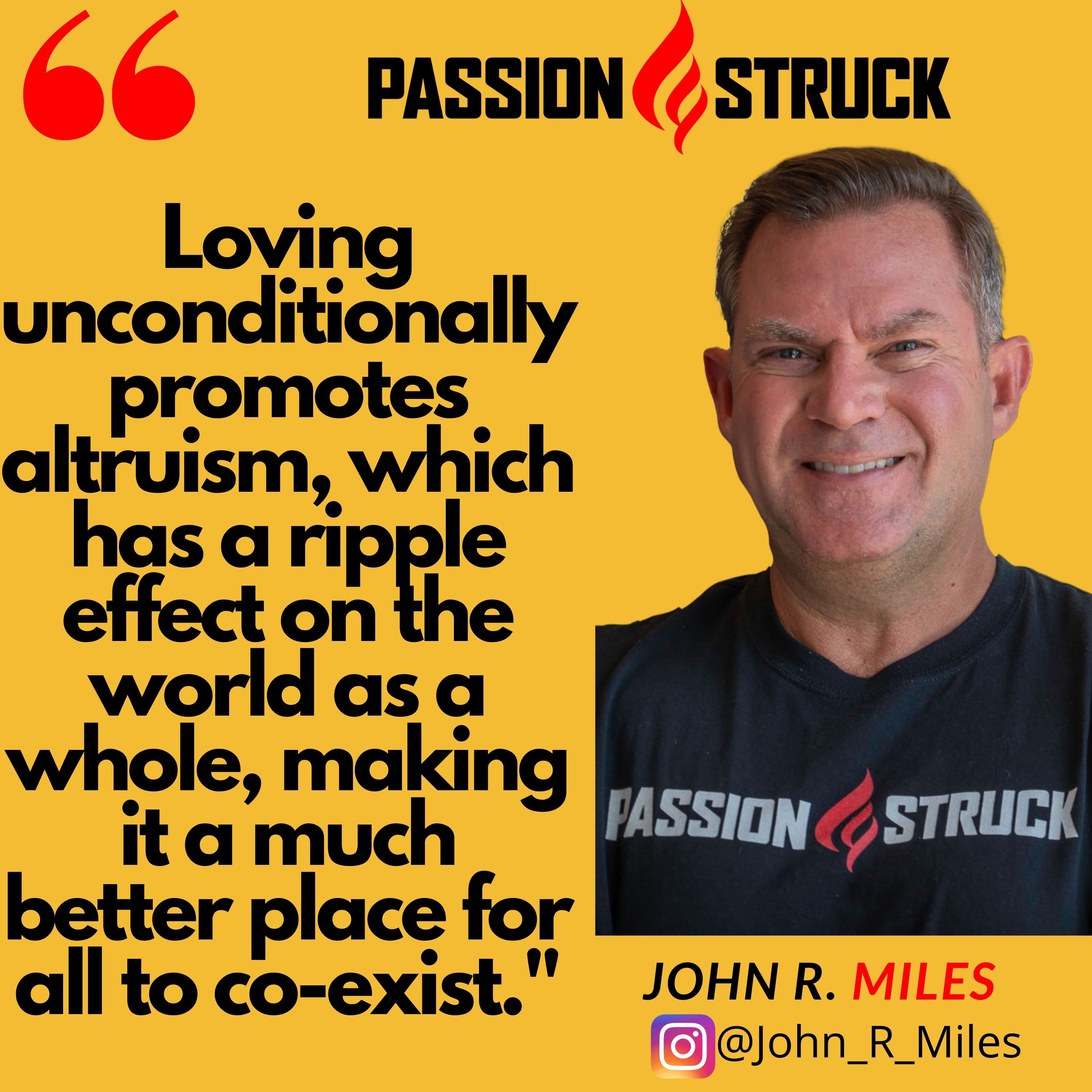 New to the show? These Starter Packs are collections of our most popular episodes grouped by topic, and we now have them also on Spotify. You can also browse starter packs for existing listeners to find your old favorites. Every week, John interviews everyday heroes from all walks of life. Learn how to subscribe to the show and never miss a new episode and topic.
Like this? Please subscribe, and join me on my new YouTube platform for peak performance, life coaching, and personal growth: https://www.youtube.com/c/JohnRMiles/.
Resources From The Show On Why Patience Is An Important Virtue
Please note that some of the links on this page (books, movies, music, etc.) lead to affiliate programs for which The Passion Struck podcast receives compensation. It's just one of the ways we keep the lights on around here. Thank you so much for being so supportive!
About John R. Miles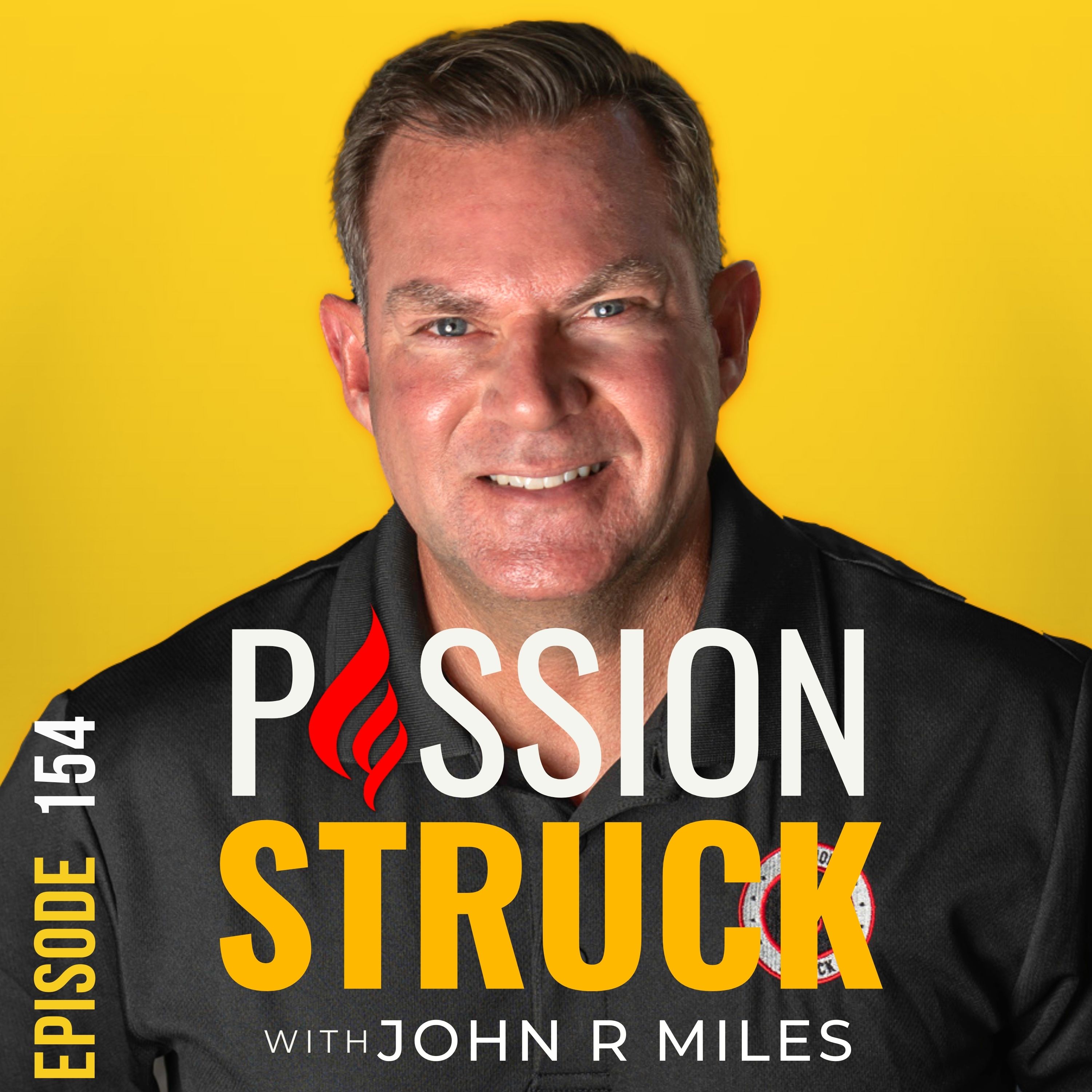 John R. Miles is a serial entrepreneur and the CEO and founder of Passion Struck. This full-service media company helps people live intentionally by creating best-in-class educational and entertainment content. John is the host of the highly popular podcast Passion Struck with John R. Miles.
John is also a prolific public speaker and author. John is the host of the PassionStruckPodcast, a show focused on exploring the mindset and philosophy of the world's highest achievers to learn the lessons of living intentionally.
Passion Struck aspires to speak to the humanity of people in a way that makes them want to live better, be better and impact. Stay tuned for John's latest project, his upcoming book, which will be published in the summer of 2022.
ENGAGE WITH JOHN R. MILES
* Subscribe to my channel: https://www.youtube.com/c/JohnRMiles
* Leave a comment, 5-star rating (please!)
* Support me: https://johnrmiles.com
* About: https://johnrmiles.com/my-story/
* Twitter: https://twitter.com/John_RMiles
* Facebook: https://www.facebook.com/Johnrmiles.c0m.
* Medium: https://medium.com/@JohnRMiles​
* Instagram: https://www.instagram.com/john_r_miles
PASSION STRUCK
*Subscribe to Podcast: https://podcasts.apple.com/us/podcast/the-passion-struck-podcast/id1553279283
* Gear: https://www.zazzle.com/store/passion_struck
*About: https://passionstruck.com/about-passionstruck-johnrmiles/
*Instagram: https://www.instagram.com/passion_struck_podcast
*LinkedIn: https://www.linkedin.com/company/passionstruck