In this episode of Passion Struck, I have the pleasure of hosting Thomas Curran, a distinguished professor at the London School of Economics, as we delve into the intricacies of escaping the clutches of the perfection trap.
Thomas Curran will shed light on the underlying causes of this perfectionist trap and share invaluable insights on how individuals can resist the pressures of flawlessness and embark on a path towards a more meaningful and contented life. Our conversation will cover a range of fascinating topics, from the hidden epidemic of perfectionism and its connection to procrastination to the role of social media in amplifying the standards of perfection.
With over three million views on his TED Talk and appearances on numerous television and radio programs, Thomas Curran has become a leading voice in understanding and combating the rising tide of perfectionism. His groundbreaking research, featured in esteemed publications such as the Harvard Business Review and New Scientist, has compared perfectionism across generations, revealing the unique challenges faced by society today.
Want to learn the 12 philosophies that the most successful people use to create a limitless life? Pre-order John R. Miles's new book, Passion Struck, which will be released on February 6, 2024.
Like this show? Please leave us a review here – even one sentence helps! Please post a screenshot of you listening on Instagram & tag us to thank you personally!
And in case you didn't already know it, John R. Miles (@John_R_Miles) takes your comments and questions for Momentum Friday right here every week! If you want him to answer your question, register your feedback, or tell your story on one of our upcoming weekly Momentum Friday episodes, drop us a line at [email protected]. Now, let's dive in!
Hear the secrets and philosophy of the World's GREATEST high achievers every Tuesday and Thursday, and tune in each week for an inspirational Momentum Friday solo message.
Listen to the episode on Apple Podcasts, Spotify, Podcast Addict, Pocket Casts, Stitcher, Castbox, Google Podcasts, Listen Notes, Amazon Music, or on your favorite podcast platform. You can watch the interview on YouTube below.
Breaking Free From The Perfection Trap: Redefining Success and Happiness
Dive into the world of breaking free from "The Perfection Trap" with Thomas Curran, a leading expert on perfectionism, and explore the extraordinary journey of redefining our understanding of success and happiness. In this enlightening episode, we'll navigate the intricate landscape of perfectionism and discover the limitless opportunities for embracing a more fulfilling and balanced life.
Unveil the hidden truths behind the pursuit of perfection as Thomas challenges conventional norms and societal pressures. His narrative serves as a testament to the profound transformations possible through self-discovery, accepting imperfections, and pursuing a life that aligns with one's true self.
In this episode, you'll learn:
The Pursuit of True Contentment: Delve into the search for genuine contentment and the reimagining of perfectionism's role in our lives.
A Holistic Sense of Self: Discover the significance of broadening your identity beyond the constraints of perfectionism, fostering a more comprehensive self-awareness.
Navigating the Perfectionism Landscape: Thomas offers strategies for maintaining equilibrium amid the ever-present pressures of perfectionism, life, and personal well-being.
Reshaping Society's Influence: Gain insights into how societal norms and social media amplify the pressures of perfectionism and discover ways to liberate yourself from these constraints.
Join us for this insightful conversation with Thomas Curran and immerse yourself in the motivation and wisdom needed to embark on a journey toward perfectionism-free living, personal growth, and a profoundly satisfying existence. Whether you're seeking to redefine your relationship with perfectionism or searching for a more balanced and contented life, Thomas's story will empower you to chart a path toward true fulfillment.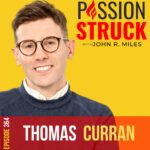 Please Scroll Down For Featured Resources
Thank You, Indeed, For Sponsoring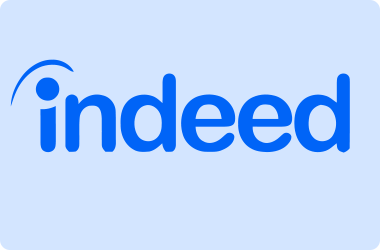 With Indeed, you can search for millions of jobs online to find the next step in your career. With tools for job search, resumes, company reviews, and more.
Head to https://www.indeed.com/passionstruck, where you can receive a $75 credit to attract, interview, and hire in one place.
Thank You, One Skin, For Sponsoring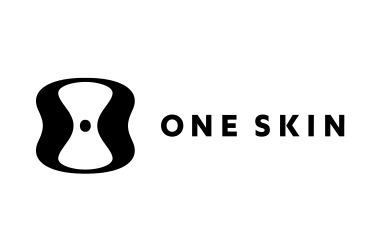 Change how your skin ages with the help of OneSkin. All OneSkin Topical Supplements are formulated with OS-01, the first ingredient scientifically proven to reverse skin's biological age at the molecular level. Use the code PASSIONSTRUCK to get 15% off your order.
*Our Patreon Page: https://www.patreon.com/passionstruck.
Check Out The Improveit Podcast With Host Erin Diehl: CLICK HERE.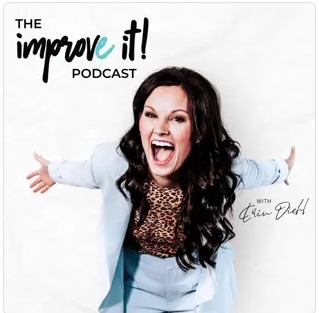 Join Erin every Wednesday as she speaks with personal and professional development gurus about the things that make this life pesky and beautiful!
Starter Packs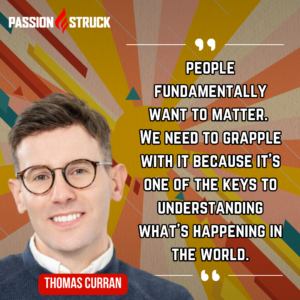 New to the show? These Starter Packs are collections of our most popular episodes grouped by topic, and we now have them also on Spotify.
You can also browse starter packs for existing listeners to find your old favorites. Every week, John interviews everyday heroes from all walks of life. Learn how to subscribe to the show and never miss a new episode and topic.
Like this? Please subscribe and join me on my new YouTube platform for peak performance, life coaching, and personal mastery.
Exploring "The Perfection Trap" with Thomas Curran
In this episode of the Passion Struck podcast, we had the privilege of delving into the captivating world of perfectionism and personal fulfillment with Thomas Curran, the author of "The Perfection Trap: Embracing the Power of Good Enough."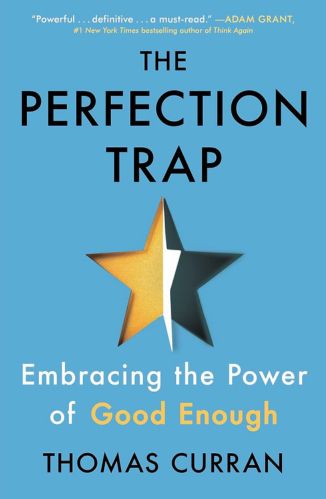 In our interview, Thomas Curran offers listeners an eye-opening perspective on the relentless pursuit of perfection and its impact on our lives. Drawing from his extensive research and the wisdom he shared during our conversation, Curran challenges the prevailing notion that perfection is the path to happiness and success.
The Passion Struck episode takes listeners on a journey through the intricate landscape of modern society, highlighting the dangers of unattainable standards and the unhealthy consequences of perfectionistic tendencies. Curran's work encourages readers to reconsider the need for perfection and the importance of embracing good enough, making them more content individuals.
Throughout the interview, Curran emphasizes the significance of self-compassion and its role in achieving a balanced and satisfying life. He guides readers in reevaluating their perspectives on perfection, leading them toward a path that values progress without the burden of unrealistic expectations. One of the book's core messages is about redefining the meaning of success in our lives. Curran's insights challenge the prevalent ideology that values perfection above all else and suggest that a more balanced and content life is within reach. He opens the door for readers to pursue fulfillment by embracing authenticity beyond society's perfectionistic standards.
Whether you're seeking ways to break free from the perfection trap, foster a healthier relationship with your own expectations, or find a more content and balanced sense of self, Thomas Curran's "The Perfection Trap: Embracing the Power of Good Enough" offers the keys to unlocking your true potential. Don't miss this thought-provoking exploration of perfection, authenticity, and happiness only in the Passion Struck Podcast!
Thanks, Thomas Curran
If you enjoyed this interview with Thomas Curran, let him know by clicking on the link below and sending him a quick shout on Twitter:
Click here to show Thomas Curran your thoughts about today's episode on Twitter!
Click here to let John R. Miles know about your number one takeaway from this episode!
If you want us to answer your questions or you have a topic you would like John to discuss on one of our upcoming weekly Momentum Friday episodes, drop us a line at [email protected].
Resources From The Show With Thomas Curran
Please note that some of the links on this page (books, movies, music, etc.) lead to affiliate programs for which The Passion Struck podcast receives compensation. It's just one of the ways we keep the lights on around here. Thank you so much for being so supportive!
Website: https://www.thomascurran.co.uk/
Personal Website: https://www.thomcurran.com/
Twitter: https://twitter.com/thom_curran
LinkedIn: https://www.linkedin.com/in/thom-curran/
GitHub: https://github.com/thomcurran
Published Papers: https://scholar.google.co.uk/citations?user=bPZbDGcAAAAJ&hl=en
Buy Thomas Curran's Book: https://amzn.to/407oiMd
Watch Thomas Curran's Ted Talk 'Our dangerous obsession with perfectionism is getting worse': https://www.youtube.com/watch?v=lFG1b1-EsW8
Passion Struck Core Value System: https://passionstruck.com/the-passion-struck-core-belief-system/
Listen to Passion Struck's interviews with New York Times bestselling authors Gretchen Rubin and Seth Godin.
Check out Passion Struck's Episode Starter Packs on Spotify or Passion Struck starter packs to get started with the podcast.
Want to learn the 12 philosophies that the most successful people use to create a limitless life? Pre-order John R. Miles's new book, Passion Struck, which will be released on February 6, 2024.
My solo episode on Emotional Mastery: Unleashing The Power Of Emotion Regulation Techniques: https://passionstruck.com/emotion-regulation-techniques/
Watch my interview with Rebecca Rosen On Unveiling Your Divine Purpose: https://passionstruck.com/rebecca-rosen-on-unveiling-your-divine-purpose/
Catch my interview with Christina Maslach On 6 Ways You Overcome Burnout Symptoms: https://passionstruck.com/christina-maslach-6-ways-you-overcome-burnout/
My solo episode on The 6 Key Steps To Bold Risk-Taking For Personal Growth: https://passionstruck.com/6-key-steps-to-bold-risk-taking/
About Today's Guest, Thomas Curran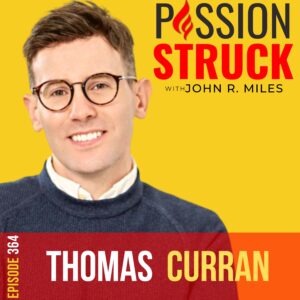 Thomas Curran, an accomplished psychologist from the UK, is an Assistant Professor in the Department of Psychological and Behavioral Sciences at the London School of Economics and Political Science. With a Ph.D. in psychology from the University of Leeds and a background that includes teaching at various universities in Australia and the UK, he is a prominent researcher specializing in perfectionism and its impact on mental health.
Curran's work has been extensively featured in reputable media outlets such as the Harvard Business Review, New Scientist, CNN, and more as a TED speaker with a talk on perfectionism that has garnered over three million views. His book "The Perfection Trap" offers a profound exploration of perfectionism, challenging established notions and providing fresh insights.
Thomas Curran's contributions extend to the fields of R programming, data science, and statistics. He is dedicated to reshaping the understanding of perfectionism and mental health. His impactful research and commitment to challenging conventional perspectives make him a notable figure in the realm of psychology, offering a path to a more balanced and fulfilled life.
Follow John R. Miles On The Socials
* Twitter: https://twitter.com/Milesjohnr
* Facebook: https://www.facebook.com/johnrmiles.c0m
* Medium: https://medium.com/@JohnRMiles​
* Instagram: https://www.instagram.com/john_r_miles
* LinkedIn: https://www.linkedin.com/in/milesjohn/
* Blog: https://johnrmiles.com/blog/
* Instagram: https://www.instagram.com/passion_struck_podcast/
* Gear: https://www.zazzle.com/store/passion_struck/
Learn more about me: https://johnrmiles.com.
Passion Struck aspires to speak to the humanity of people in a way that makes them want to better, live better, and impact the world.
Passion Struck's mission is to unlock the power of intentionality for the benefit of us all. To create a world where we live better, be better, and impact the world through our unique and powerful content.