In this episode of Passion Struck, host John R. Miles explores the profound impact of un-mattering on both individuals and society as a whole. John emphasizes the importance of valuing every person and highlights how this is crucial for creating a just, inclusive, and unified world. Drawing inspiration from philosopher-psychologist William James, John delves into the emotional and social consequences of being socially invisible. He also reflects on the concept of mattering and its significance in our social and emotional well-being.
Join us as we explore the layers of Un-Mattering and its impact on personal experiences and society. We'll share stories that shed light on the barriers to genuine connection and significance. Together, we'll unravel the silent struggle and empower everyone to matter. Tune in to gain practical advice and insights on unlocking the power of intentionality to become the best version of yourself.
Want to learn the 12 philosophies that the most successful people use to create a limitless life? Pre-order John R. Miles's new book, Passion Struck, which will be released on February 6, 2024.
Like this show? Please leave us a review here – even one sentence helps! Please post a screenshot of you listening on Instagram & tag us to thank you personally!
Hear the secrets and philosophy of the World's GREATEST high achievers every Tuesday and Thursday, and tune in each week for an inspirational Momentum Friday solo message.
Listen to the episode on Apple Podcasts, Spotify, Podcast Addict, Pocket Casts, Stitcher, Castbox, Google Podcasts, Listen Notes, Amazon Music, or on your favorite podcast platform. You can watch the interview on YouTube below.
And in case you didn't already know it, John R. Miles (@John_R_Miles) takes your comments and questions for Momentum Friday right here every week! If you want him to answer your question, register your feedback, or tell your story on one of
our upcoming weekly Momentum Friday episodes, drop us a line at [email protected]. Now, let's dive in!
Un-Mattering: The Silent Struggle to Belong and Be Recognized
In this episode of the Passion Struck podcast, we embark on a profound journey into the world of "Un-Mattering." Un-Mattering isn't just a term; it's a profound human experience that often leaves us feeling socially invisible, disconnected, and undervalued.
We explore the deeply troubling phenomenon of anti-mattering and its far-reaching impact on personal experiences and society as a whole. Anti-mattering is the opposite of mattering, where individuals grapple with feelings of insignificance, isolation, and invisibility. This episode aims to shine a light on this silent struggle, providing insights and practical advice to empower everyone to matter.
We share thought-provoking stories that illustrate the impact of anti-mattering, like Sarah's experience in a seemingly warm neighborhood and Emma's journey in the ever-evolving tech world. These stories peel back the layers of anti-mattering, helping us better understand the barriers to genuine connection and significance.
As we delve into the topic, we reflect on the haunting words of philosopher and psychologist William James: "If no one turned around when we entered, answered when we spoke, or minded what we did, what if every person we met had us as dead and acted as if we were non-existing things, a kind of rage and impotent despair would well up in us, from which the cruelest bodily torture would be a relief."
Join us in this exploration of "The Silent Struggle of Un-Mattering" and let's work together to break the silence, fostering environments where everyone feels acknowledged, validated, and truly seen.
In today's episode, you'll learn:
What "Un-Mattering" truly means and its profound significance in our lives.
The insidious impact of anti-mattering on personal well-being and society at large.
Provocative stories that bring the experience of anti-mattering to life.
Practical advice to empower mattering in the lives of individuals and communities.
How acknowledging and addressing anti-mattering is vital for our collective advancement and well-being.
This episode sheds light on the deeply unsettling issue of anti-mattering, emphasizing the importance of fostering inclusive and empathetic environments that value every individual and recognize their significance in the world.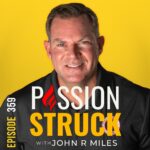 Please Scroll Down For Featured Resources
Thank You, Indeed, For Sponsoring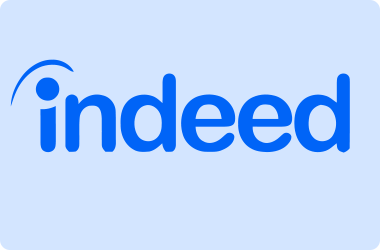 With Indeed, you can search for millions of jobs online to find the next step in your career. With tools for job search, resumes, company reviews, and more.
Head to https://www.indeed.com/passionstruck, where you can receive a $75 credit to attract, interview, and hire in one place.
Thank You, One Skin, For Sponsoring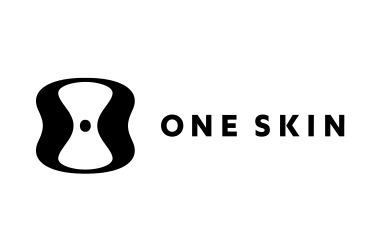 Change how your skin ages with the help of OneSkin. All OneSkin Topical Supplements are formulated with OS-01, the first ingredient scientifically proven to reverse skin's biological age at the molecular level. Use the code PASSIONSTRUCK to get 15% off your order.
*Our Patreon Page: https://www.patreon.com/passionstruck.
Check Out The Improveit Podcast With Host Erin Diehl: CLICK HERE.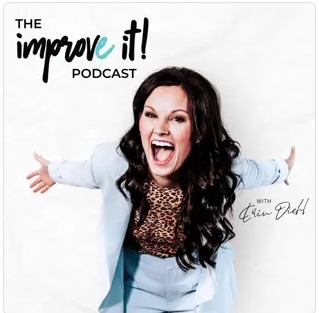 Join Erin every Wednesday as she speaks with personal and professional development gurus about the things that make this life pesky and beautiful!
Check this week's episode called 'Overwhelm to Overflow: Conquer Burnout for a Balanced Life' with Corporate Burnout Strategist Dr. Raushannah "RJ" Verwayne:
Starter Packs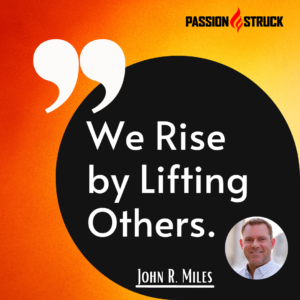 New to the show? These Starter Packs are collections of our most popular episodes grouped by topic, and we now have them also on Spotify. You can also browse starter packs for existing listeners to find your old favorites. Every week, John interviews everyday heroes from all walks of life. Learn how to subscribe to the show and never miss a new episode and topic.
Like this? Please subscribe and join me on my new YouTube platform for peak performance, life coaching, and personal growth.
Unlocking Your Significance: How 'Passion Struck' Illuminates the Path to Matter
In this episode, we've taken a deep dive into the concept of 'Un-mattering' and its profound impact on our lives. Now, let's connect the dots between these crucial insights and my upcoming book, 'Passion Struck: Twelve Powerful Principles to Unlock Your Purpose and Ignite Your Most Intentional Life.'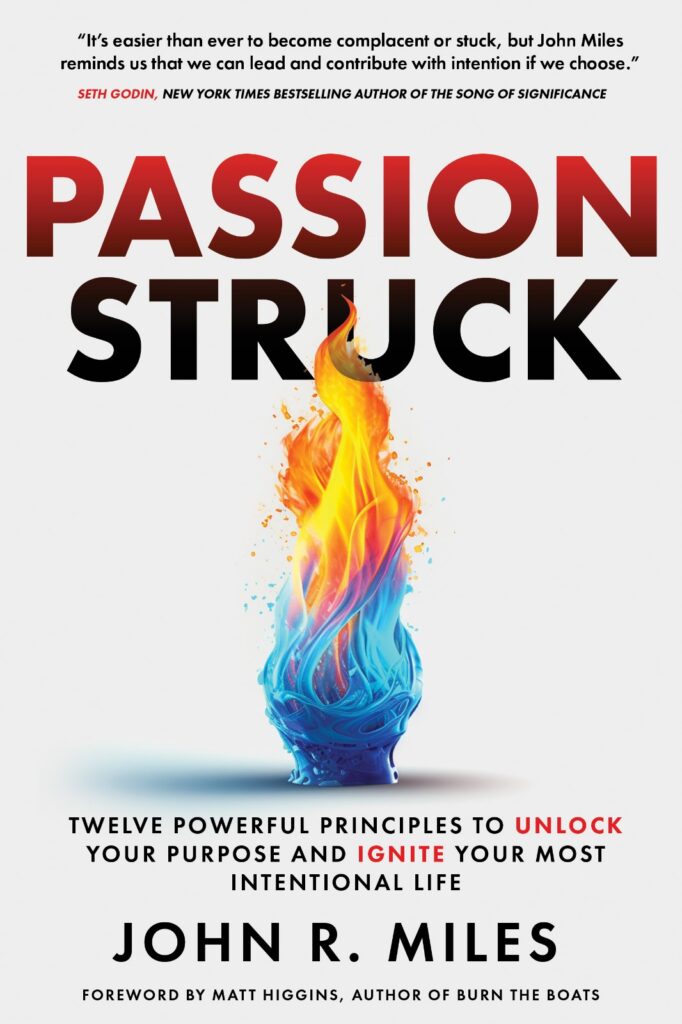 Un-mattering is the deep-seated human yearning to feel important, valued, and respected by others. It's about recognizing and appreciating our unique identities and the contributions we make not only in our personal lives but also within the larger scope of our families, communities, and society.
The Void of Neglect
When we feel that we don't matter, a void emerges, casting a shadow on every aspect of our existence. This void profoundly impacts us in several ways:
Emotional Isolation: The absence of mattering leaves us emotionally isolated, grappling with loneliness and a sense of disconnection, which can take a toll on our overall well-being.
Existential Uncertainty: Un-mattering raises existential questions about the meaning and significance of our lives, often shrouding us in a cloud of doubt.
Purpose Drift: Without a sense of mattering, our life's purpose becomes uncertain, making it challenging to muster the motivation to pursue our goals and aspirations.
Strained Relationships: The void of un-mattering can strain our relationships, fostering detachment and resentment, which can lead to fractures in connections with our loved ones.
Self-Worth Erosion: Our self-esteem takes a hit when we don't feel like we matter, sowing the seeds of self-doubt and diminished self-confidence.
Societal Struggles: On a larger scale, a society where individuals experience un-mattering often grapples with disengagement, apathy, and social unrest, which weakens community bonds and collective purpose.
Empowering the Meaningful Life
In 'Passion Struck,' I outline a path to confront and transcend the void of un-mattering. Recognizing the profound influence of mattering on our emotional well-being, relationships, and society is the first step to dispelling the void. Here's how we can take action:
Fostering Personal Connections: Nurturing deep and meaningful relationships with family, friends, and loved ones is pivotal to breaking free from the void of un-mattering.
Revolutionizing Education: Educational environments should be places where students feel valued, seen, and appreciated to protect them from falling victim to the void of un-mattering.
Transforming the Workplace: Employers and colleagues alike should value and acknowledge each other's contributions, creating environments where a sense of purpose flourishes.
Enriching Society: On a broader scale, we must champion civic engagement and community involvement, enabling individuals to believe in the value of their voices and making them catalysts for positive change.
Resources From The Show "Fading into Insignificance: The Impact of Un-Mattering in Our Interconnected Era"
Please note that some of the links on this page (books, movies, music, etc.) lead to affiliate programs for which The Passion Struck podcast receives compensation. It's just one of the ways we keep the lights on around here. Thank you so much for being so supportive!
Transcript from the episode: https://johnrmiles.com/anti-mattering/
American Psychological Association (APA) – Resources on resilience and coping: apa.org
Greater Good Magazine – Science-based articles on well-being and resilience: greatergood.berkeley.edu
Explore this New York Times article on why mattering is vital.
Psychology Today – Articles on mental health, resilience, and personal growth: psychologytoday.com
Sign up for our newsletter to receive regular updates on new episodes, guest interviews, and exclusive content designed to help you become the best version of yourself.
Follow us on social media (Facebook, Instagram, Twitter) to join our passionate community and stay connected with like-minded individuals seeking personal growth and inspiration.
Share this episode with your friends, family, and colleagues who could benefit from learning how to break free from the savior complex. Spread the power of personal growth and helping others by first potentializing from within.
Leave a review on your favorite podcast platform, such as Apple Podcasts or Spotify, to let us know how this episode resonated with you and to help others
Want to learn the 12 philosophies that the most successful people use to create a limitless life? Pre-order John R. Miles's new book, Passion Struck, which will be released on February 6, 2024.
My solo episode on Why We All Crave To Matter: Exploring The Power Of Mattering: https://passionstruck.com/exploring-the-power-of-mattering/
Watch my interview with Charlotte Fox Weber On How To Unlock The Power Of Desire: https://passionstruck.com/charlotte-fox-weber-on-the-power-of-desire/
Catch my interview with Arthur Smith On The Mind-Blowing Art Of Intentional Storytelling: https://passionstruck.com/jason-kander-journey-to-post-traumatic-growth/
My solo episode on 7 Reasons Why Acts Of Kindness Are More Than Meets The Eye: https://passionstruck.com/acts-of-kindness-are-more-than-meets-the-eye/
About John R. Miles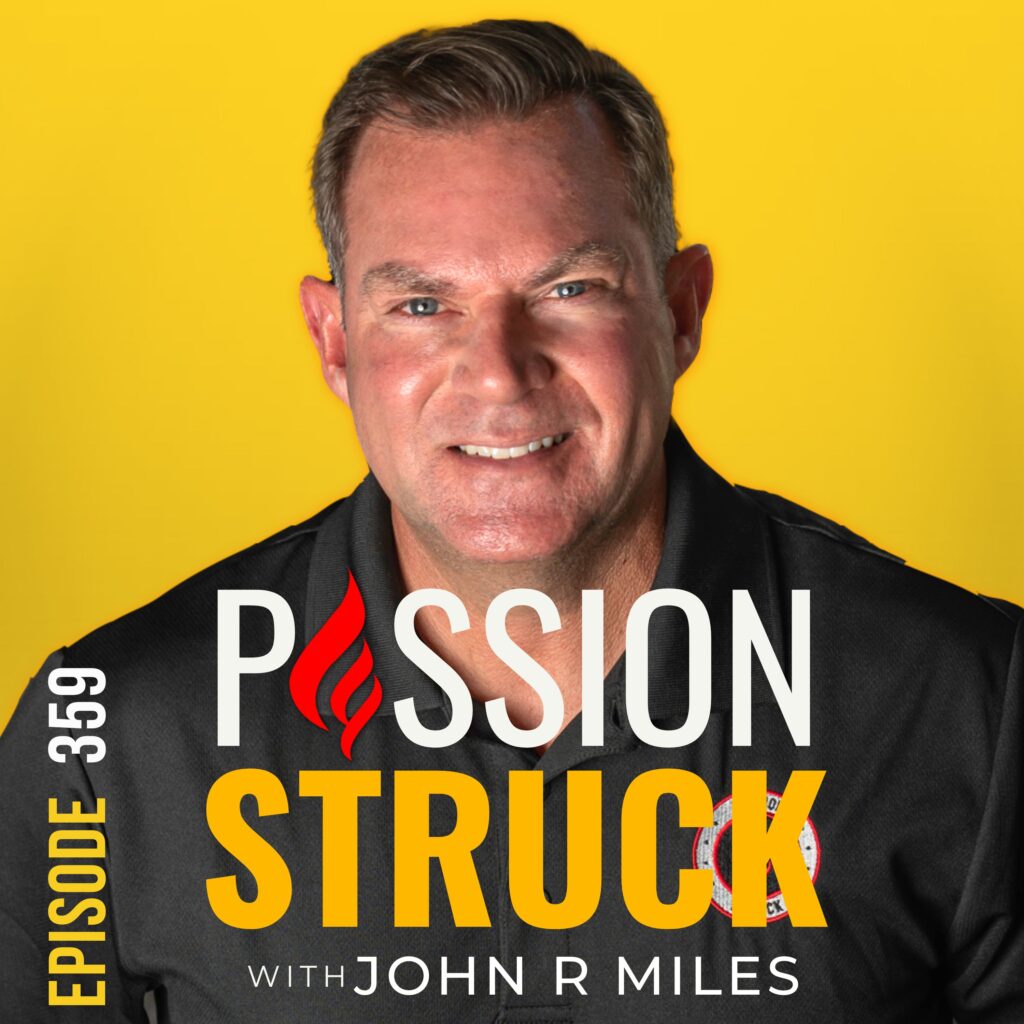 John R. Miles is an internationally acclaimed authority on the dynamics of intentional behavior change, leadership, personal mastery, and veteran support. As the visionary founder and CEO of PASSION STRUCK®, a renowned media conglomerate, he commands a substantial social media presence and garners tens of millions of annual views across his captivating podcasts and YouTube channels. The "Passion Struck with John R. Miles" podcast has achieved record-breaking success, consistently ranking as the foremost alternative health podcast on iTunes. Additionally, John is on the verge of unveiling his eagerly anticipated book, "Passion Struck," scheduled for publication in early 2024.
Follow John R. Miles On The Socials
* Twitter: https://twitter.com/Milesjohnr
* Facebook: https://www.facebook.com/johnrmiles.c0m
* Medium: https://medium.com/@JohnRMiles​
* Instagram: https://www.instagram.com/john_r_miles
* LinkedIn: https://www.linkedin.com/in/milesjohn/
* Blog: https://johnrmiles.com/blog/
* Instagram: https://www.instagram.com/passion_struck_podcast/
* Gear: https://www.zazzle.com/store/passion_struck/
Learn more about me: https://johnrmiles.com.
Passion Struck aspires to speak to the humanity of people in a way that makes them want to better, live better, and impact the world.
P.S.
Passion Struck is now on the Brushwood Media Network every Monday and Friday from 5-6 PM.
Step 1: Go to TuneIn, Apple Music (or any other app, mobile or computer)
Step 2: Search for "Brushwood Media" Network
Passion Struck's mission is to unlock the power of intentionality for the benefit of us all. To create a world where we live better, be better, and impact the world through our unique and powerful content.