Today I talk to Dr. Marisa G. Franco (@drmarisagfranco), a New York Times bestselling author, professor, and psychologist. She communicates the science of connection in digestible ways and is passionate about sharing research with the people it could help the most. Marisa G. Franco is the NY Times bestseller author of Platonic: How the Science of Attachment Can Help You Make—and Keep—Friends as an Adult.
Purchase Platonic: https://amzn.to/3zmTZ83 (Amazon Link)
Hear the secrets and philosophy of the World's GREATEST high achievers every Monday and Thursday, and tune in each week for an inspirational Momentum Friday solo message.
Like this show? Please leave us a review here – even one sentence helps! Post a screenshot of you listening on Instagram & tag us to thank you personally!
Listen to the episode on Apple Podcasts, Spotify, Podcast Addict, Pocket Casts, Stitcher, Castbox, Google Podcasts, Listen Notes, Amazon Music, or on your favorite podcast platform. You can watch the interview on YouTube below.
Enjoy!!
In This Episode, Marisa G. Franco and I Discuss Her New Book Platonic
Dr. Franco generously shares her deep understanding of how to nurture true and deep connections. She explains why our connections underlie everything—our motivation, career, health, and sense of who we are. We discuss how to make and keep friends in a world that is filled with distraction, burnout, and chaos.  Why we as a society place more emphasis on romantic love at the expense of other relationships and the sciences that is behind the bonds we form between us—for example, why your friends aren't calling you back (it's not because they hate you!).
Why the number of friends that most people have is lower than ever before
What is platonic love and why is it the lowest rung that culture places on love?
Why connection affects who we are, and who we are affects how we connect
The three attachment styles that you might have.
The impact on your health and well-being when you don't have friendships.
Why we need an entire community in our lives to feel fully connected.
Why do we need to do more than just show up?
Why is it so much harder for us to develop close bonds when we get older?
When we assume we're unlikable, people like us more than we think.
Have any questions, comments, or stories you'd like to share? Drop us a line at 

[email protected]

m!
And much more…
Please Scroll Down For Featured Resources
Our Patreon Page: https://www.patreon.com/passionstruck
Thank You, American Giant, For Sponsoring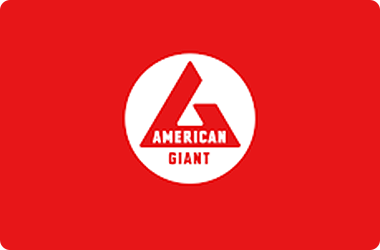 Discover American-made essentials, activewear, and accessories for men and women. Shop durable hoodies, tees, pants, leggings & more from American Giant. Get 20% off your order using code PassionStruck at https://www.american-giant.com/.
*Our Patreon Page: https://www.patreon.com/passionstruck.
Starter Packs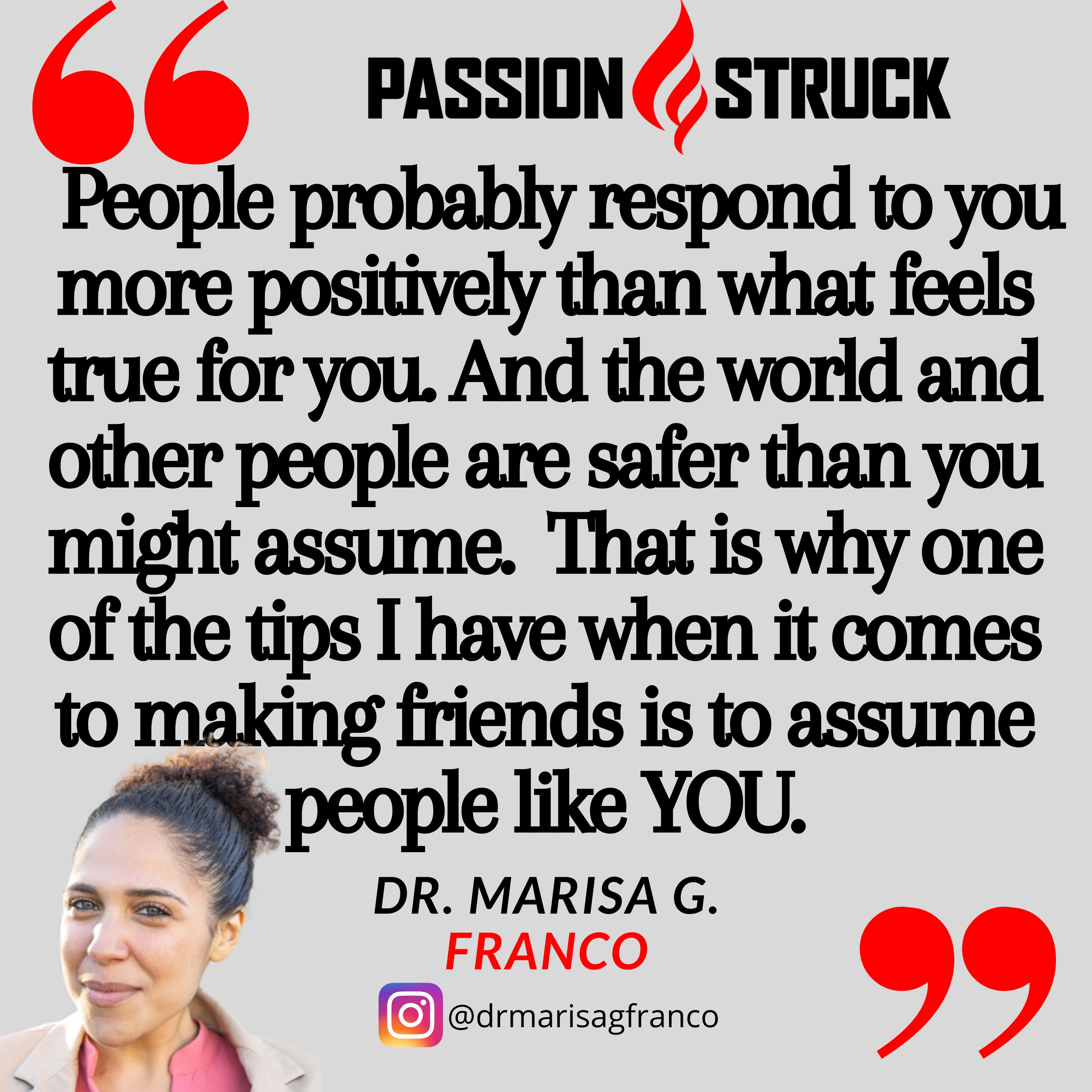 New to the show? These Starter Packs are collections of our most popular episodes grouped by topic, and we now have them also on Spotify. You can also browse starter packs for existing listeners to find your old favorites. Every week, John interviews everyday heroes from all walks of life. Learn how to subscribe to the show and never miss a new episode and topic.
Like this? Please subscribe, and join me on my new YouTube platform for peak performance, life coaching, and personal growth: https://www.youtube.com/c/JohnRMiles/.
More From My Interview With Marisa G. Franco On How to Nurture True and Deep Connections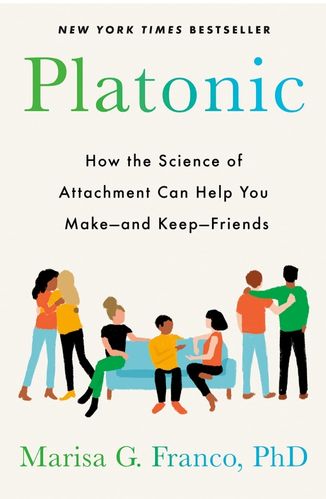 During our interview, I asked Dr. Franco why it is when we assume we're unlikable, and we are consequently withdrawn, people like us more than we think?
Marisa G. Franco explains, "This is research on something called the liking gap. Researchers had strangers interact, and found that afterward, if you ask them how much you thought the other person likes, you, people underestimated how likely they were liked.
And this study was replicated in a number of different settings that we all have this tendency to underestimate how liked we are. And the more self-critical people were, the more that they underestimated, the more stronger this liking gap was. And so I think sometimes we think our critical thoughts, I'm weird, I'm awkward. People don't like me are the truth.
But this research just finds how deeply those thoughts actually distort the truth. And that's why one of the tips I have for people, when it comes to making friends is to assume people like You. And I've talked about how anxiously attached people, they assume though they're being rejected, then they reject others and they become rejected, right. But when you assume people like you, it's the opposite.
When researchers told people based on personality profiles, you're going to go into this group, and people are going to like you. That's our prediction. People actually went into the group were friendlier, warmer and more open. And this was a total lie on the researchers part. By the way, this is deception. And it was a self fulfilling prophecy. That mindset fundamentally changed how they showed up.
And so I think for those of us wanting to connect with people and make friends, one of our biggest barriers is fears of rejection. So remember, people are less likely to reject you than you think they will, and to assume other people like you."
Thanks, Marisa G. Franco!
If you enjoyed this interview with Marisa G. Franco, let her know by clicking on the link below and sending her a quick shout on Instagram:
Click to give Marisa G. Franco a shout-out on Instagram!
Click here to let John R. Miles know about your number one takeaway from this episode!
And if you want us to answer your questions or you have a topic you would like John to discuss on one of our upcoming weekly Momentum Friday episodes, drop us a line at [email protected].
Resources From The Show With Marisa G. Franco
Please note that some of the links on this page (books, movies, music, etc.) lead to affiliate programs for which The Passion Struck podcast receives compensation. It's just one of the ways we keep the lights on around here. Thank you so much for being so supportive!
About Today's Guest, Marisa G. Franco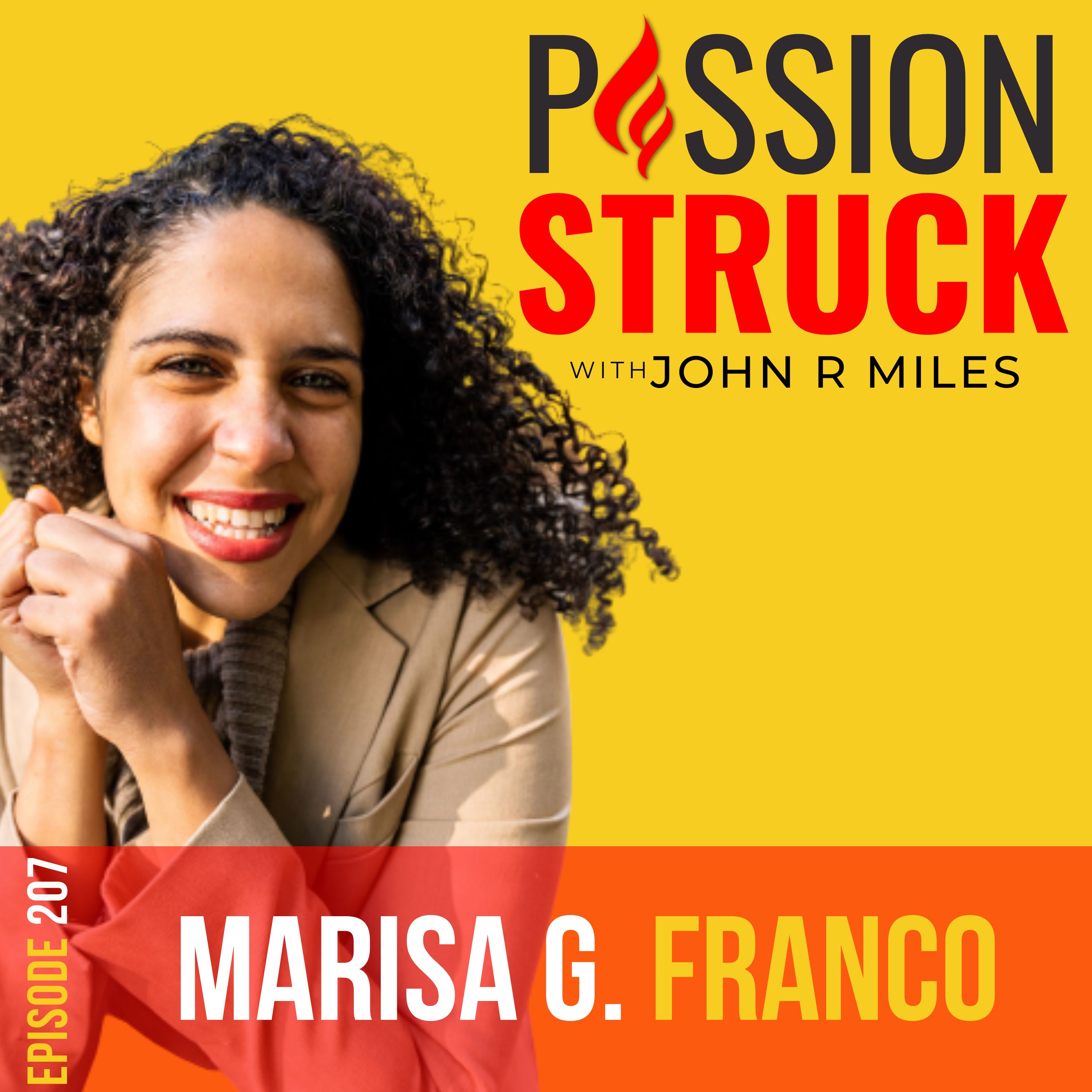 Dr. Marisa. G Franco is a professor, friendship expert, and speaker who helps organizations increase belonging among diverse employees.
Dr. Franco is a recognized expert in human connection, featured in The New York Times, Good Morning America, Scientific American, and The Chicago Tribune. She writes about connection for Psychology Today. Her experience teaching, speaking, and writing have allowed her to translate complex topics for non-expert audiences.
Follow John R. Miles On The Socials
* Twitter: https://twitter.com/Milesjohnr
* Facebook: https://www.facebook.com/johnrmiles.c0m
* Medium: https://medium.com/@JohnRMiles​
* Instagram: https://www.instagram.com/john_r_miles
* LinkedIn: https://www.linkedin.com/in/milesjohn/
* Blog: https://johnrmiles.com/blog/
* Instagram: https://www.instagram.com/passion_struck_podcast/
* Gear: https://www.zazzle.com/store/passion_struck/
John R. Miles is a serial entrepreneur and the CEO and founder of Passion Struck. This full-service media company helps people live intentionally by creating best-in-class educational and entertainment content. John is also a prolific public speaker, venture capitalist, and author named to the ComputerWorld Top 100 IT Leaders.
John is the host of the PassionStruckPodcast. The show focused on exploring the mindset and philosophy of the world's most inspiring people to learn their lessons to living intentionally. Passion Struck aspires to speak to the humanity of people in a way that makes them want to live better, be better and impact.
Stay tuned for JJohn'slatest project, his upcoming book, which will be published in summer 2022.
Learn more about me: https://johnrmiles.com