Kate Schutt (@kateschutt) is an award-winning songwriter, singer, guitarist, and producer. She is also a life coach. In 2018, Schutt gave a TEDx talk, "A Grief Casserole." Kate Schutt is the rarest of combinations: brilliance and humility, wisdom and curiosity, creativity and intellect. Each on its own is a gift; in combination, extraordinary.
Our conversation ranged far and wide, covering everything from the background on why NPR calls her voice "glassily clear and glossily sweet," the secrets to true fulfillment in life, understanding mortality, to the best gift you can possibly give someone. "
"Kate's newest album Bright Nowhere is the ultimate reveal with storytelling so emotionally raw and honest, yet, truly inspirational in its humanity and musicality." -Kevin Killen, eight-time Grammy-winning producer.
Hear the secrets and philosophy of the World's GREATEST high achievers every Tuesday and tune in each week for an inspirational Momentum Friday solo message.
Like this show? Please leave us a review here – even one sentence helps! Post a screenshot of you listening on Instagram & tag us to thank you personally!
What We Discuss With Kate Schutt About The Best Gift You Can Possibly Give
What it was like for Kate to grow up with two older brothers and how that impacted her direction in sports and music.
How she became a two sport division 1 athlete at Harvard and the life lessions she learned about intentionality.
Her experience attending the Berklee School of Music and how that experience shaped her music career.
The influce of Tina Turner and other music pioneers on her life and music career.
We discuss the TEDx Talk she gave titled "grief casserole" about her experiences taking care of her mom who had stage 4 ovarian cancer.
Her life advice about overcoming grief or trauma and coming to grips with our own mortality.
Kate Schutt's new album titled Bright Nowhere which is dedicated to her mom.
Have any questions, comments, or stories you'd like to share with us? Drop us a line at

[email protected]

m!
And much more…
Please Scroll Down For Featured Resources
Have You Tried Nutrafol?
80 Million Americans (both men and women) experience thinning hair. It's common- even normal, but it's not openly discussed, so going through it can feel lonely and frustrating. It's time to change the conversation and join the thousands of people standing up for their strands with Nutrafol. You can grow thicker, healthier hair AND support our show by going to www.Nutrafol.com and using promo code PASSIONSTRUCK to save FIFTEEN DOLLARS OFF your first month's subscription – this is their BEST OFFER available ANYWHERE, and it's only available to US customers for a limited time.
Have You Tried Grammarly?
Grammarly is more than a spelling and grammar checker. It's an all-in-one writing tool that allows you to clearly and effectively communicate your ideas—being clear and assertive in your emails. Persuade your audience with a confident and polished tone with Grammarly Premium's tone adjustments, which suggest more decisive phrases and word choices. Go to grammarly.com/PASSIONSTRUCK to sign up for a free account! And when you're ready to upgrade to Grammarly Premium, get 20% off for being my listener.
4x4x48 Challenge In Support Of Special Forces And Veteran Non-Profits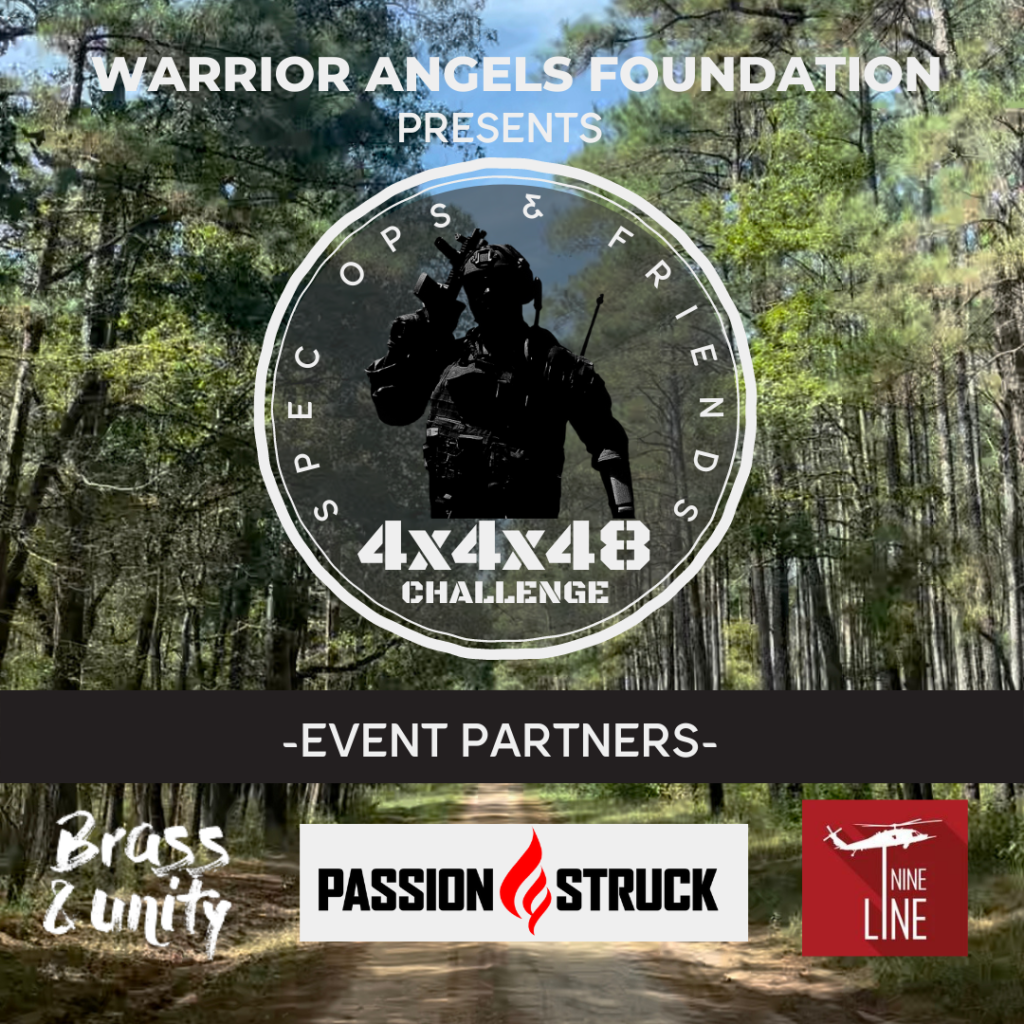 We have an exciting and important announcement. I was asked by my friend, retired Green Beret Andrew Marr, and his brother Adam Marr (Army Apache Pilot) to sponsor, fundraise, and participate in this year's 4x4x48 challenge. This challenge is a cause near and dear to my heart as I am one of the veterans that these organizations have helped overcome my struggles with mental health and the long-term impact of Traumatic Brain Injury. If you are interested in supporting our efforts, please go to: https://give.warriorangelsfoundation.org/team/400731.
New to the show? These Starter Packs are collections of our most popular episodes grouped by topic. You can also browse starter packs for existing listeners to find your old favorites. Every week, John interviews fascinating high achievers at the top of their game. Learn how to subscribe to the show and never miss a new episode and topic.
Like this? Please subscribe, and join me on my new YouTube platform for peak performance, life coaching, and personal growth: https://www.youtube.com/c/JohnRMiles/.
More About This Show On The Best Gift You Can Possibly Give with Kate Schutt
During our conversation, John R. Miles asks Kate Schutt about the influence behind her new record Bright Nowhere.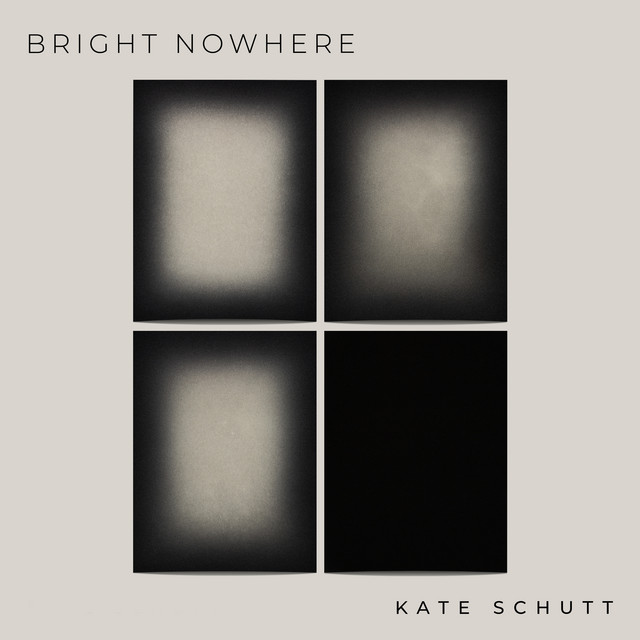 Kate explains, "We live in a culture that doesn't want to deal with or acknowledge or learn how to be ok with mortality. Right. And that's, that's what this record explores. That's actually what sort of, by default, my life has come to be about. I've spent a lot of time thinking, looking at, and really be learning to be with death and mortality. It actually makes your life so much better because you can't have the dark without the light.
So when you go to that place of really learning how to be with it and hold that space. And just be able to say, I don't know what to say, but I'm here for you. You start to understand "my ability to do that gives me so much more in my life."
We also discussed the small gift a friend gave me during a time of need and how that related to Kate Schutt's TEDx Talk.
Kate discusses her TEDx, "It takes courage to walk into someone else's house and set down a bag of groceries and walk out the door. It takes courage to step up to somebody and give them something. We're all afraid of rejection. But you will never know the impact of just deciding to act and using your heart to say, what would really help them right now that I don't even need to ask them to do."
Thanks, Kate Schutt!
If you enjoyed this session with Kate Schutt, let him know by clicking on the link below and sending her a quick shout out at Instagram:
Click here to thank Kate Schutt on Instagram!
Click here to let John R. Miles know about your number one takeaway from this episode!
And if you want us to answer your questions or you have a topic you would like John to discuss on one of our upcoming weekly Momentum Friday episodes, drop us a line at [email protected].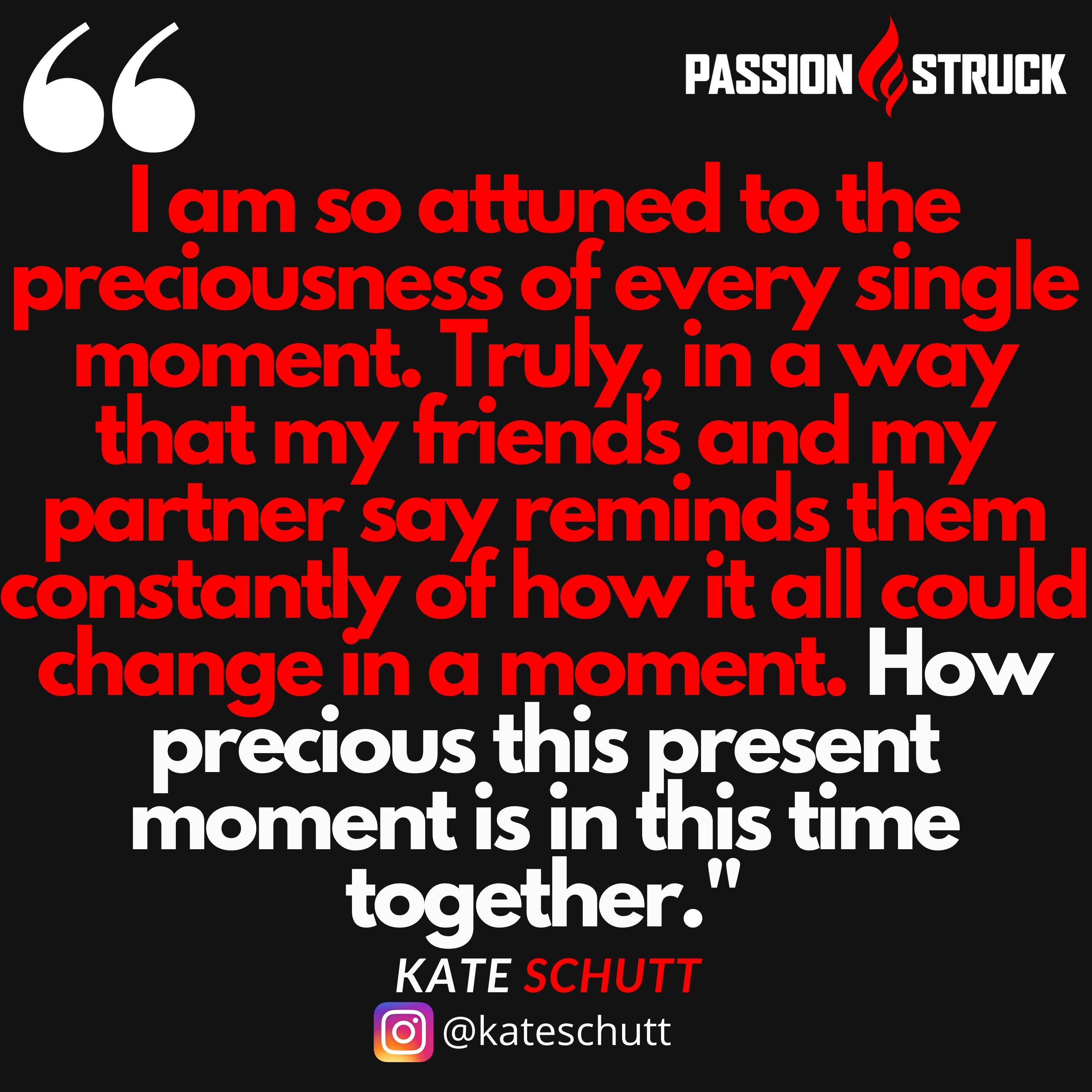 SHOW NOTES
0:00 Introduction
1:12 Kate Schutt Introduction
3:20 Nutrafol and Grammarly
6:19 What it was like for Kate to be the little sister
9:26 Importance of exposing kids to music
13:00 Tina Turner's influence on Kate's passion for music
19:35 Pink and other musical influences
25:54 Kate's TEDx Talk called "Grief Casserole."
33:18 Learning how to handle mortality
37:36 The importance of action to help others
42:02 Helping people make potent changes
45:49 The preciousness of cherishing every moment
49:29 How as a "death coach" Kate teaches mortality awareness
52:48 Generational trauma
56:26 How division one sports taught Kate Schutt intentionality
104:00 Lightning round of questions
LINKS
Please note that some of the links on this page (books, movies, music, etc.) lead to affiliate programs for which The Passion Struck podcast receives compensation. It's just one of the ways we keep the lights on around here. Thank you so much for being so supportive!
Website: https://www.kateschutt.com/
* IG: https://www.instagram.com/kateschutt/
* FB: https://www.facebook.com/kateschuttmusic/
* Twitter: https://twitter.com/kateschutt
* LI: https://www.linkedin.com/in/kateschutt/
* There is Nothing Wrong With You by Cheri Huber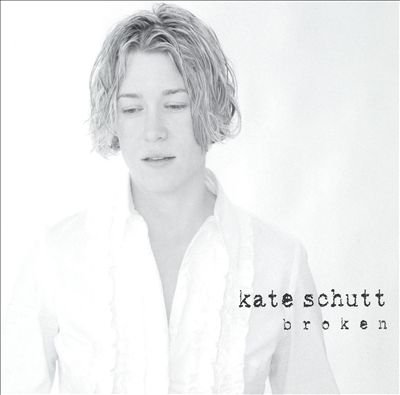 Check out John's past episode on Stop Hiding Your Authentic Self. Catch up with Episode 88.
Are you having trouble prioritizing your time? John discusses the I Don't Have Time Syndrome in Episode 27.
Is the Hustle Culture is Making You Miserable? John explores this in-depth in Episode 70.
Suppose you missed our interview with world-renown fitness guru Christina Sparks on how to turn your passion for giving into a business. Don't panic! You can catch up by downloading it here.
Catch the episode I did with Amanda Slavin, on Improving Lives by inspiring change. You can find the episode here.
About This Episode's Guest Kate Schutt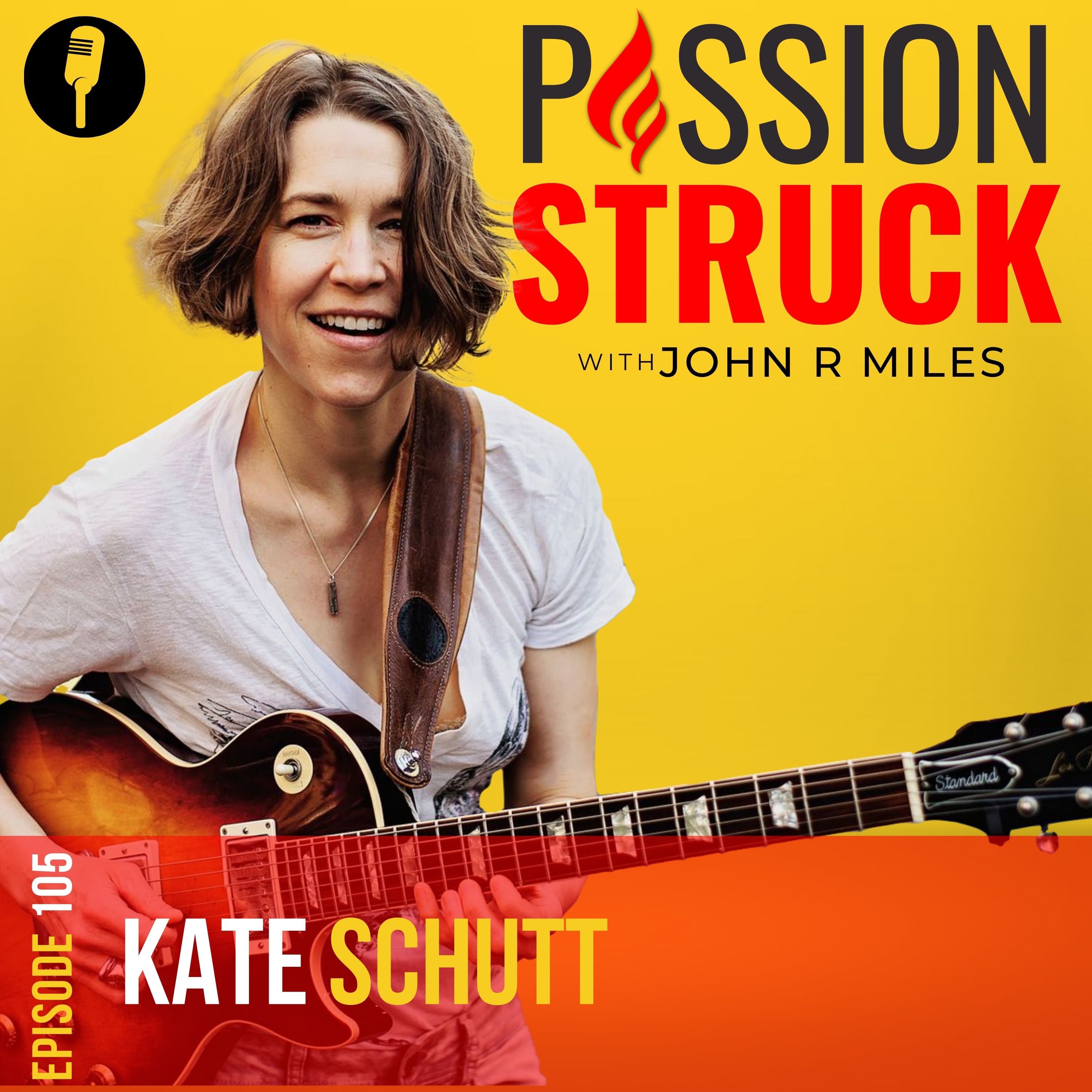 Kate Schutt is an award-winning songwriter, singer, guitarist, and producer whose voice NPR calls "glassily clear and glossily sweet." She studied poetry at Harvard and guitar at Berklee College of Music. Kate's most recent project is the album Bright Nowhere, made with legendary producer/arranger Rob Mounsey. It maps the landscape of loss around her mother's diagnosis and death from ovarian cancer.
Kate spent four years as her mom's primary caregiver, along the way writing songs about life, loss, and (to use Christopher Hitchens's potent phrase) "living dyingly." Kate's TEDx talk, "A Grief Casserole — How to help your friends & family through loss," has been called "nothing short of life-changing" for people struggling with grief.
FOLLOW JOHN ON THE SOCIALS
* Twitter: https://twitter.com/Milesjohnr
* Facebook: https://www.facebook.com/johnrmiles.c0m
* Medium: https://medium.com/@JohnRMiles​
* Instagram: https://www.instagram.com/john_r_miles
* LinkedIn: https://www.linkedin.com/in/milesjohn/
* Blog: https://passionstruck.com/blog/
* Instagram: https://www.instagram.com/passion_struck_podcast/
* Gear: https://www.zazzle.com/store/passion_struck/
John R. Miles is a serial entrepreneur and the CEO and founder of Passion Struck. This full-service media company helps people live intentionally by creating best-in-class educational and entertainment content. John is also a prolific public speaker, venture capitalist, and author named to the ComputerWorld Top 100 IT Leaders.
John is the host of the PassionStruckPodcast. A show focused on exploring the mindset and philosophy of the world's highest achievers to learn their lessons to living intentionally. Passion Struck aspires to speak to the humanity of people in a way that makes them want to live better, be better and impact.
Stay tuned for John's latest project, his upcoming book, which will be published in summer 2022. Learn more about me: https://johnrmiles.com.