Stanford professor Jeremy Utley (@jeremyutley) joins us on Passion Struck to discuss his new book Ideaflow: The Only Business Metric that Matters, co-written with Perry Klebahn. Brought to you by American Giant (get 20% off using code Passion Struck at https://www.american-giant.com/).
Let's face it. We all strive for grand ideas, but very few truly comprehend how novel ideas are born. Innovation is not a one-time event, nor is it a sprint or a hackathon. It comes from the mastery of ideaflow, a technique that advances everything else you do. The simple fact is that ideas matter. That is why Jeremy Utley believes innovators focus on inputs instead of outputs. And innovators don't obsess over quality, they develop quantity.
Jeremy Utley is the Director of Executive Education at Stanford's d.school and an Adjunct Professor at Stanford's School of Engineering. He is the co-host of the d.school's widely popular program, "Stanford's Masters of Creativity."
Purchase Idea Flow: https://amzn.to/3SwyXKM (Amazon Link)
Hear the secrets and philosophy of the World's GREATEST high achievers every Monday and Thursday, and tune in each week for an inspirational Momentum Friday solo message.
Like this show? Please leave us a review here – even one sentence helps! Post a screenshot of you listening on Instagram & tag us to thank you personally!
Listen to the episode on Apple Podcasts, Spotify, Podcast Addict, Pocket Casts, Stitcher, Castbox, Google Podcasts, Listen Notes, Amazon Music, or on your favorite podcast platform. You can watch the interview on YouTube below.
Enjoy!
In This Episode, Jeremy Utley And I Discuss His New Book, Ideaflow
Have you ever wondered how the most successful people overcome their challenges?
Jeremy Utley and I discuss why every problem is an ideas problem. Having worked in Fortune 50 companies, mid-market companies, and startups, I have seen that teams succeed to the degree that there is a free flow of ideas. Therefore, the number of ideas you or your team can generate in a set amount of time is extremely important. But how do you quickly determine which are worthy? Overcome dangerous thinking traps? Learn to find inspiration in unexpected places? And trick your own brain to be more creative? Jeremy and I tackle all those questions and more.
How Jeremy Utley discovered the Stanford d.School
The purpose of Stanford d.School
Can entrepreneurship be taught?
Why are we born to solve a novel problem
What is ideaflow and what is its importance?
How do you test ideas?
What happens when you incorporate creativity into everything that you do?
Why creative problem-solving needs space
How do you rigorously implement creativity without it being too rigid?
How to balance the inputs and the outputs in creative problem-solving.
Have any questions, comments, or stories you'd like to share? Drop us a line at

[email protected]

m!
And much more…
Please Scroll Down For Featured Resources
Our Patreon Page: https://www.patreon.com/passionstruck
Thank You, American Giant, For Sponsoring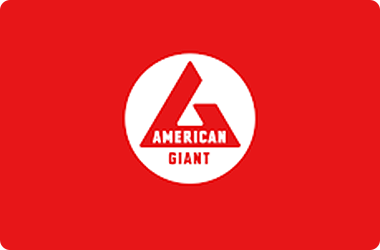 Discover American-made essentials, activewear, and accessories for men and women. Shop durable hoodies, tees, pants, leggings & more from American Giant. Get 20% off your order using code PassionStruck at https://www.american-giant.com/.
*Our Patreon Page: https://www.patreon.com/passionstruck.
Starter Packs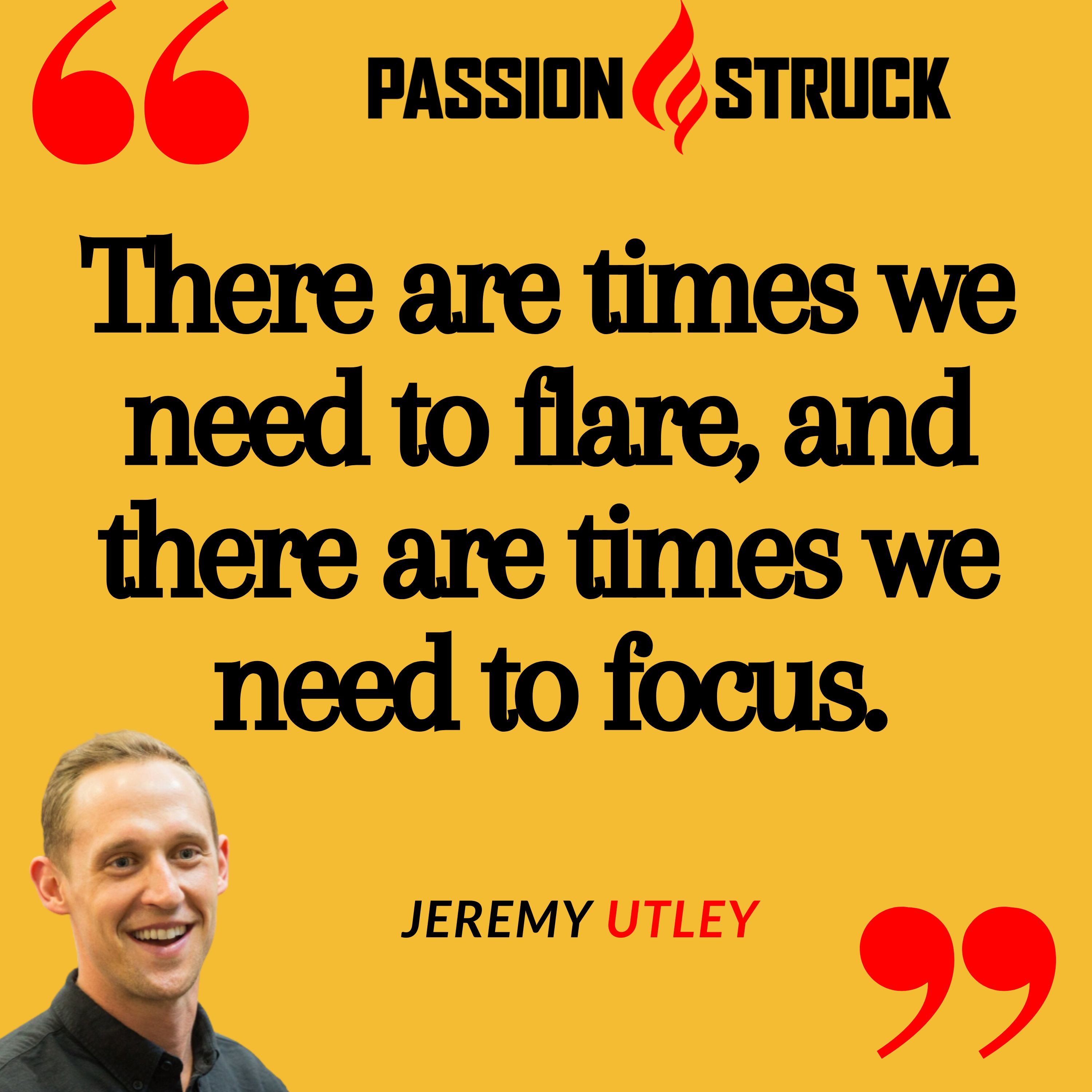 New to the show? These Starter Packs are collections of our most popular episodes grouped by topic, and we now have them also on Spotify. You can also browse starter packs for existing listeners to find your old favorites. Every week, John interviews everyday heroes from all walks of life. Learn how to subscribe to the show and never miss a new episode and topic.
Like this? Please subscribe, and join me on my new YouTube platform for peak performance, life coaching, and personal growth: https://www.youtube.com/c/JohnRMiles/.
More From My Interview With Jeremy Utley on Why Mastering Ideaflow Elevates Everything Else You Do
During the Passion Struck podcast interview, I asked Jeremy about one of his secrets to creating breakthrough thinking using the example of Carl Liebert the former CEO of Keller Williams.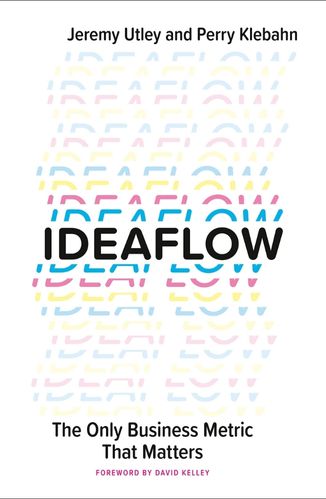 Jeremy Utley explains, "The truth is creativity and problem solving, more broadly, needs space. Looking at a kind of psychological model of creativity, what typically happens is a four-step model that most folks reference: step one preparation. Step two is incubation. Step Three is illumination. That's the light bulb moment. Step four is verification. Preparation incubation illumination verification.
My humble submission here is incubation is severely undernourished in today's always-connected, always-productive, always-efficient environment. And our efficiency orientation often keeps us from being effective. And what Carl does is he blocks off Fridays. And he says, "I am going to carve out Fridays to give myself space to think, to get inspired, and to look at stuff that I find interesting." And so Fridays, I've tried it. I tried to book Friday meetings with him. He's tied up.
He's not able to do it. And I know what he's doing. He's creating space. I go, Hey, but I'm creative. We can no, no, no, not on Fridays, right?
And having that allowed for a lot of people, one of the most significant inhibitors to their own efficacy in this creative problem-solving and innovation arena is they don't have time. We're victims of the calendar. But what creative people do is wield their calendar as a weapon. That's what Carl's done, he's actually wielded it to protect his ability to think broadly. In the early days of Amazon, Jeff Bezos spent, I think it was Mondays and Thursdays, and he didn't have any standing meetings.
And he would just scroll the internet for hours, and you'd look at his own website, you'd walk the halls of Amazon. But the point is wildly inventive people block time to think it sounds obvious.
Lin Manuel Miranda, the writer of Hamilton, his wife observed, you had your very best idea when we were on vacation. You were laying on a pool float, drinking a margarita. And you came up with this idea of a rap opera based on the life of the founding father of America. She said you know what we need to do. You've got to book a weekly vacation, not just our family vacation. Now he said what she does, what they do. They go on a week-long family vacation, and then the family leaves, and he stays there for another week/
Thanks, Jeremy Utley!
If you enjoyed this interview with Jeremy Utley, let him know by clicking on the link below and sending him a quick shout on Twitter:
Click here to give Jeremy Utley a shout-out on Twitter!
Click here to let John R. Miles know about your number one takeaway from this episode!
And if you want us to answer your questions or you have a topic you would like John to discuss on one of our upcoming weekly Momentum Friday episodes, drop us a line at [email protected].
Resources From The Show With Jeremy Utley
Please note that some of the links on this page (books, movies, music, etc.) lead to affiliate programs for which The Passion Struck podcast receives compensation. It's just one of the ways we keep the lights on around here. Thank you so much for being so supportive!
About Today's Guest, Dr. Jeremy Utley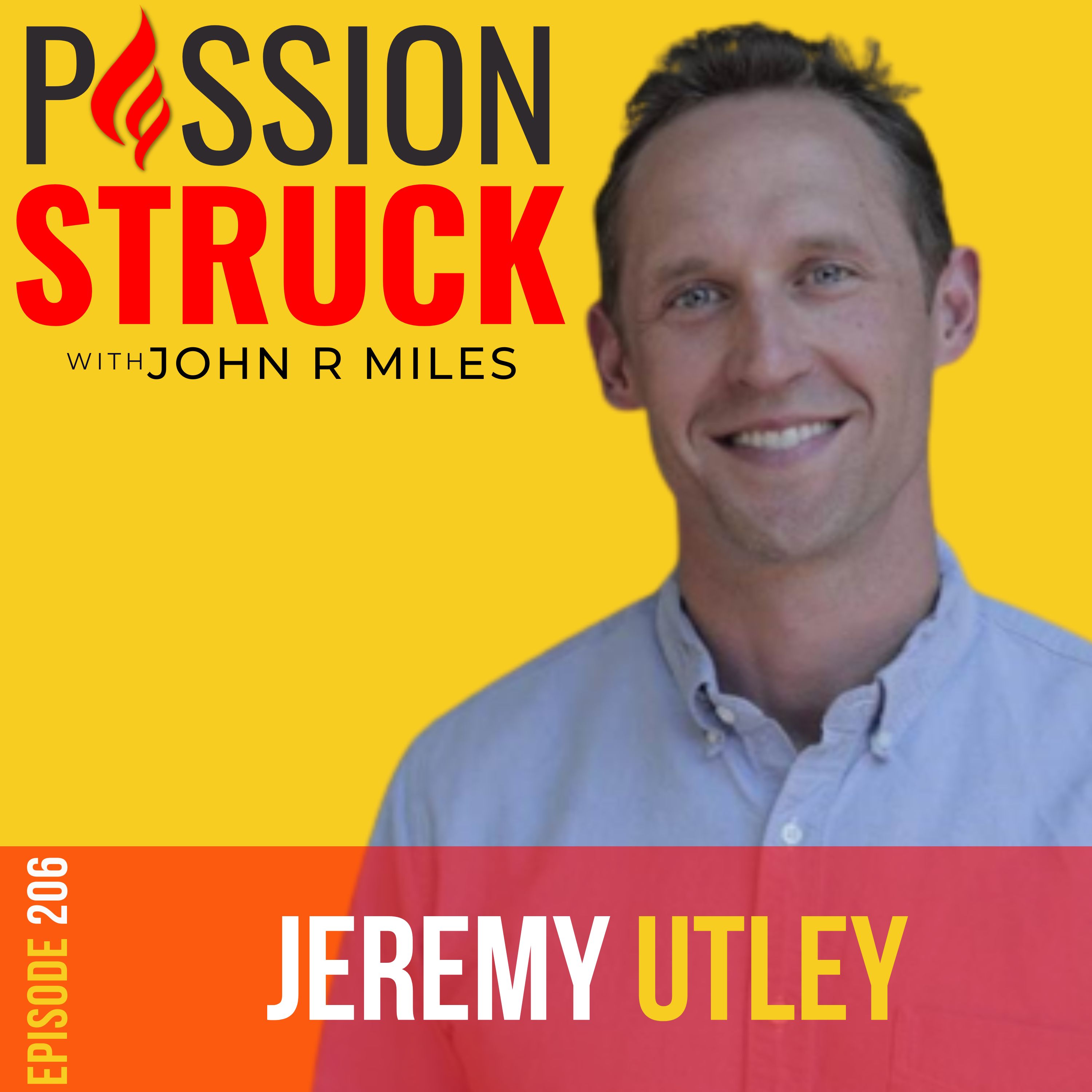 As a dynamic and engaging speaker, Jeremy Utley translates his research into the history of invention and discovery into transformative learning experiences.
He co-leads the d.school's Executive Education programs and co-teaches two celebrated courses at Stanford, Leading Disruptive Innovation (d.leadership) and LaunchPad, which focus on creating real-world impact with the tools of design & innovation.
Follow John R. Miles On The Socials
* Twitter: https://twitter.com/Milesjohnr
* Facebook: https://www.facebook.com/johnrmiles.c0m
* Medium: https://medium.com/@JohnRMiles​
* Instagram: https://www.instagram.com/john_r_miles
* LinkedIn: https://www.linkedin.com/in/milesjohn/
* Blog: https://johnrmiles.com/blog/
* Instagram: https://www.instagram.com/passion_struck_podcast/
* Gear: https://www.zazzle.com/store/passion_struck/
John R. Miles is a serial entrepreneur and the CEO and founder of Passion Struck. This full-service media company helps people live intentionally by creating best-in-class educational and entertainment content. John is also a prolific public speaker, venture capitalist, and author named to the ComputerWorld Top 100 IT Leaders.
John is the host of the PassionStruckPodcast. The show focused on exploring the mindset and philosophy of the world's most inspiring people to learn their lessons to living intentionally. Passion Struck aspires to speak to the humanity of people in a way that makes them want to live better, be better and impact.
Stay tuned for JJohn'slatest project, his upcoming book, which will be published in summer 2022.
Learn more about me: https://johnrmiles.com