Jeffrey C. Walker is on the leading edge of solving the world's biggest problems using systems change through philanthropy. Jeff is the author of The Generosity Network and currently serves on the boards of New Profit, Berklee College of Music, Morgan Library, Lincoln Center Film Society, Millennium Development Goals Health Alliance, the Miller Center, and University of Virginia's Undergraduate Business School, where he was president for ten years. He is the former Vice Chairman of JPMorgan Chase.
Jeff's personal mission is to help end global suffering and enhance joy worldwide. In our Passion Struck Podcast interview, Jeff discusses his passion for addressing global issues from a systems change perspective and using collaboration to create a lasting impact.
Hear the secrets and philosophy of the World's GREATEST high achievers every Tuesday and tune in each week for an inspirational Momentum Friday message.
Like this show? Please leave us a review here – even one sentence helps! Post a screenshot of you listening on Instagram & tag us so we can thank you personally!
What We Discuss With Jeffrey C. Walker About Collaboration to Create Systems Change
How Jeff first learned about his passion for music and the love of playing with others in collaboration. How that learning led to the collaborative approach that his brought him success throughout his career.
Why music has been so instructive in the way Jeff has solved problems in both his business and and social service career.
What got Jeffrey C. Walker so interested i mindfullness and meditation. How that interest has led to his focus on the default mode network (DMN).
The Bridge Builders Collaborative he is part of which is a mission-based VC fund focused on companies that empower mental health, consciousness, and spirituality.
How he not only became a very successful managing partner but also JPMorgan Chase's vice chairman and Chairman of the JPMorgan Foundation.
The book Jeff co-authored with Jennifer McCrea called The Generosity Network.
The difference between a social entrepreneur vs a systems entrepreneur.
His time as the Vice chairman of the United Nations Secretary General Envoy's Office for Health, Finance and Malaria.
How you address global issues from a systems change perspective to create lasting impact.
Have any questions, comments, or stories you'd like to share with us? Drop us a line at

[email protected]

m!
And much more…
Please Scroll Down For Featured Resources
Have You Tried BetterHELP?
BetterHELP is making professional therapy accessible, affordable, and convenient — so anyone who struggles with life's challenges can get help, anytime and anywhere. BetterHELP offers access to licensed, trained, experienced, and accredited psychologists, marriage and family therapists, clinical social workers, and board licensed professional counselors. BetterHELP wants you to start living a happier life AND is offering Passion Struck listeners 10% off your first month by visiting www.betterhelp.com/passionstruck.
New to the show? These Starter Packs are collections of our most popular episodes grouped by topic. You can also browse starter packs for existing listeners to find your old favorites. Every week, John interviews fascinating high achievers at the top of their game. Learn how to subscribe to the show and never miss a new episode and topic.
Like this? Please subscribe, and join me on my new YouTube platform for peak performance, life coaching, and personal growth: https://www.youtube.com/c/JohnRMiles/.
More About This Show On The Criticality Of Collaboration In Systems Change With Jeffrey C. Walker
During our conversation, John R. Miles asks Jeffrey C. Walker about the concept of system mapping and using it to create collaboration in systems change.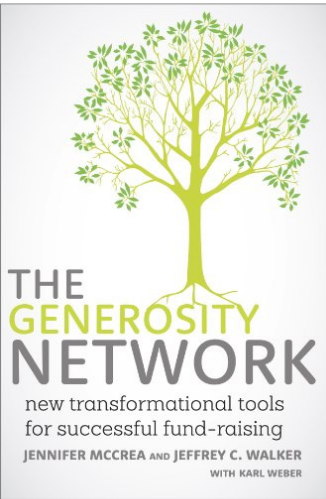 Jeffrey C. Walker explains, "it's tough to look at global warming and decide what you can do. It is such an enormous problem. But, the Pew Foundation looked out and said, "How do we build with these philanthropists that we know who are interested in global climate change, and particularly interested in the oceans? What we can do?" And so they set up a collaboration with interested parties after they understood the levers of change? How do we map who cares about those oceans? And what can we do that is most effective in solving the issues?
They decided to prevent trawler fishing in millions and millions of square miles of the oceans. And when you focus on doing that, the fish come back. And over the last 15 years, they partnered with the Bush administration, the Obama administration, and over 50 countries and changed laws. They could do this by stepping back and understanding who cared about the same problem.
They found philanthropists that did. They found these local leaders in each of these countries where local fishermen were devastated because these trawlers were coming in and taking their fish from them. They were natural partners, so they lobbied each of their governments to say we need to stop this. And so it's hugely effective because they stood back and said, Who and What are the levers that we could do what we need to do? And what maps can we make of those people who care in those organizations who care about the same problem? How do we create systems change?
The same can be said in democratic reform. Let's figure out all the different ways that we might be able to change the democratic process. And so now we have a group leadership project. And they did a market map – there are 501C5s, 501C4s, there's independence, there's hard money, there are state-level candidates, so it allows you to understand the different levers so that instead of you just trying to back one candidate or the specific candidates. Instead, you start looking at how to affect voting rights, or if I want to act, open disclosures, or whatever I want it to affect, I can find others who care about it myself.
And I can find these great nonprofits that are working on it together and other excellent other strategies that we work on with others. So that market map is a helpful tool. It's called an influencer map as well. Who are the other influencers that are out there that might have the effect? And then you find additional partners that could be helpful, that you can work with, rather than telling you to hear all the answers. So those mapping processes that open awareness that's asking, that's listening skills, you go about as you're trying to solve a problem, rather than jumping into the answer."
Thanks, Jeffrey C. Walker!
If you enjoyed this session with Jeffrey C. Walker, let him know by clicking on the link below and sending her a quick shout out at LinkedIn:
Click here to thank Jeffrey C. Walker on LinkedIn!
Click here to let John R. Miles know about your number one takeaway from this episode!
And if you want us to answer your questions or you have a topic you would like John to discuss on one of our upcoming weekly Momentum Friday episodes, drop us a line at [email protected].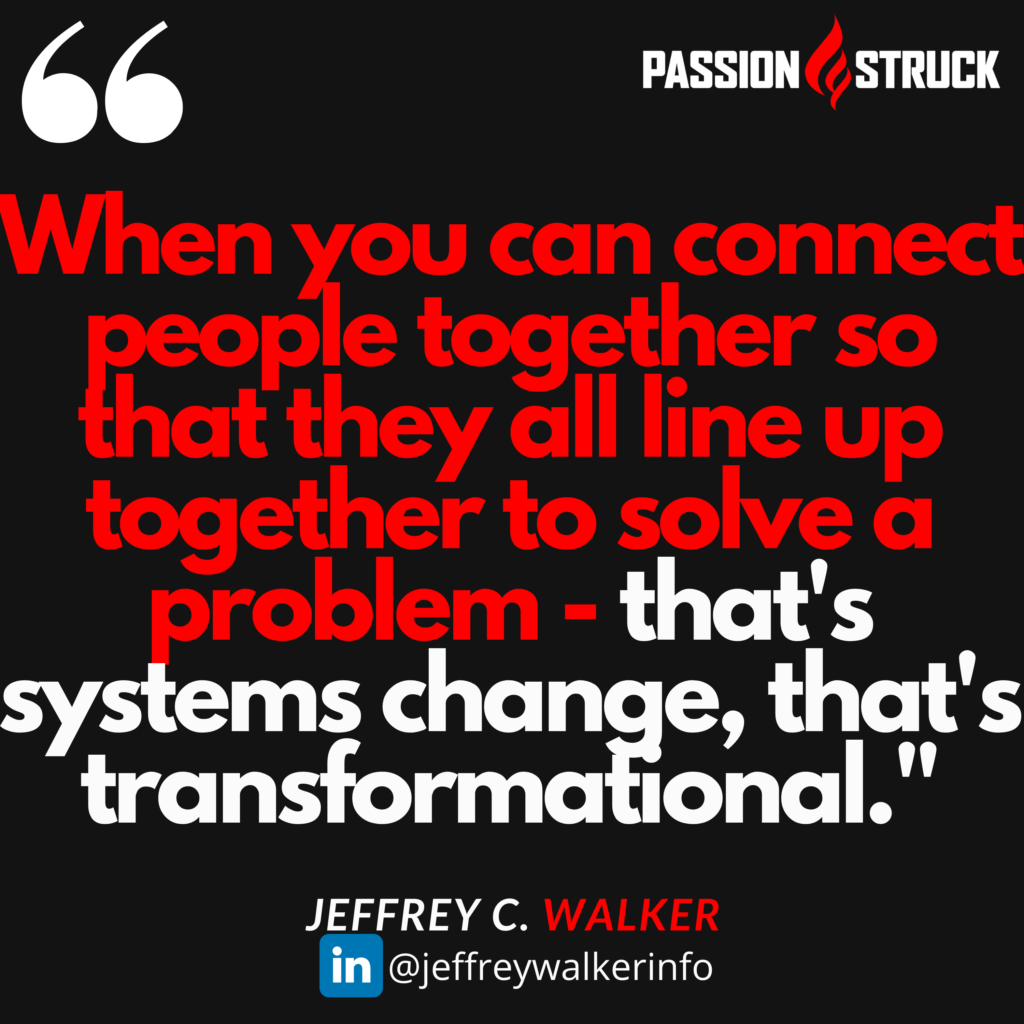 SHOW NOTES
0:00 Introduction of Jeffrey C. Walker
6:03 Developing his love for music and collaboration
11:28 Leveraging collaboration at JPMorgan Chase
14:52 How he started practicing mindfulness
20:15 Importance of humility
23:00 Bridge Builders Collaborative Mission-Based VC fund
29:11 Creating University of Virginia's Contemplative Science Center
34:32 Discussing his book the Generosity Network
38:01 Locally driven and network supported organizations
39:26 Social entrepreneur vs systems entrepreneur
43:44 Collaborative Catalyst models
48:09 Philanthropic support groups
52:22 Proximate Change
55:00 We discuss his upcoming book
57:15 Psychodelic treatment for PTSD
59:24 Default mode network in brain reprogramming
LINKS
Please note that some of the links on this page (books, movies, music, etc.) lead to affiliate programs for which The Passion Struck podcast receives compensation. It's just one of the ways we keep the lights on around here. Thank you so much for being so supportive!
* LinkedIn: https://www.linkedin.com/in/jeffreywalkerinfo/
* Twitter: https://twitter.com/Walkerjc
* The Generosity Network: New Transformational Tools for Successful Fund-Raising By Jeffrey C. Walker and Jennifer McCrae
* Childhood's End by Arthur C. Clarke
Check out John's past episode on Stop Hiding Your Authentic Self. Catch up with Episode 88.
Are you having trouble prioritizing your time? John discusses the I Don't Have Time Syndrome in Episode 27.
Is the Hustle Culture is Making You Miserable? John explores this in-depth in Episode 70.
Suppose you missed our interview with world-renown fitness guru Christina Sparks on how to turn your passion for giving into a business. Don't panic! You can catch up by downloading it here.
Catch the episode I did with Amanda Slavin, on Improving Lives by inspiring change. You can find the episode here.
About This Episode's Guest Jeffrey C. Walker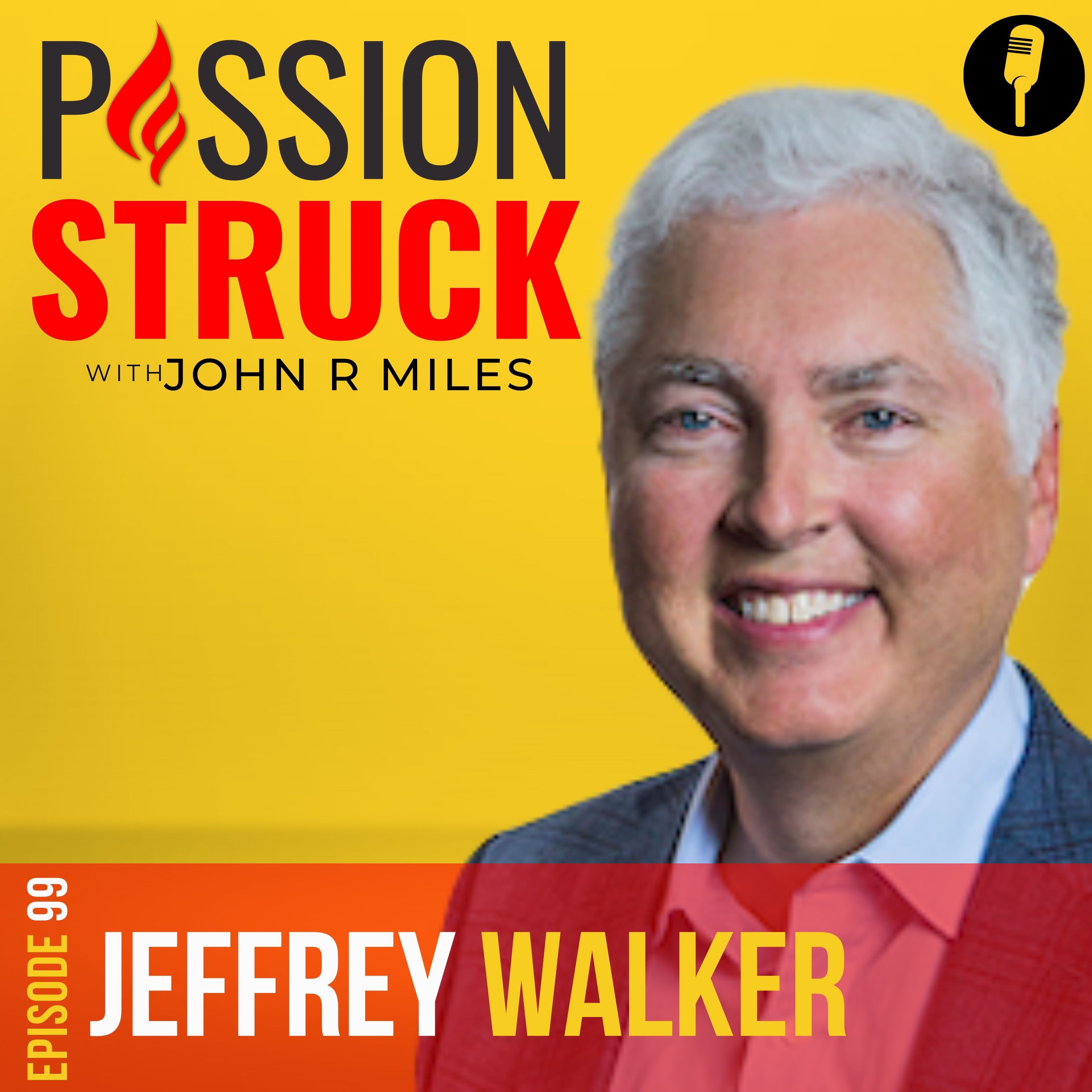 Jeff Walker currently serves on the boards of New Profit, Berklee College of Music, Morgan Library, Lincoln Center Film Society, Millennium Development Goals Health Alliance, the Miller Center, and University of Virginia's Undergraduate Business School, where he was president for 10 years. Walker is co-founder and co-chairman of the Quincy Jones Musiq Consortium and chairman of the Council of Foundations at the University of Virginia serves on the visiting committee at the Harvard Business School and is on the advisory boards of MIT Media Lab, Blue School, the Tibetan Village Project, and Ideo.org. He is president of the 15 Central Park West Board.
Previously, Walker was executive-in-residence at Harvard Business School, focusing on social enterprises and collaboration, and a lecturer at the Kennedy School. At Harvard, he also helped to develop and launch a course in exponential fundraising for nonprofit leaders at the Hauser Center for Nonprofit Organizations. He served as the chairman of Millennium Promise, with the United Nations and Columbia University, an incubator to eliminate extreme poverty, and was the longtime chairman of the Thomas Jefferson Foundation (Monticello), where he still serves as an emeritus trustee. Walker co-founded and was Chairman of Npower, an organization that provides shared technology services to nonprofits.
Walker was CEO and co-founder of CCMP Capital, the $12 billion successors to JPMorgan Partners, JPMorgan Chase & Co's global private equity, vice chairman of JPMorgan Chase & Co., and chairman of the JPMorgan Chase Foundation. He has an M.B.A. from Harvard Business School and a B.S. from the University of Virginia.
Connect With John R. Miles
* Twitter: https://twitter.com/John_RMILES
* Facebook: https://www.facebook.com/johnrmiles.c0m
* Medium: https://medium.com/@JohnRMiles​
* Instagram: https://www.instagram.com/john_r_miles
* LinkedIn: https://www.linkedin.com/company/JohnMiles
* Blog: https://passionstruck.com/blog/
* Instagram: https://www.instagram.com/passion_struck_podcast
John R. Miles is a globally recognized high-performance coach, life and business strategist, military veteran, and one of the most-watched quoted and followed personal growth trainers globally. John is a highly sought-after speaker, coach, author and makes frequent media appearances to discuss how to transition from being passion struck to becoming PASSION STRUCK! He is passionate about being the catalyst who helps individuals expand into the most excellent version of themselves, unlocking the most legendary life possible.