Today I talk to Dr. Chris Palmer (@chrispalmermd), a Harvard psychiatrist and neuroscientist researching the link between metabolism and mental health. He is an Assistant Professor of Psychiatry at Harvard Medical School and the Director of the Department of Postgraduate and Continuing Education at McLean Hospital.
Dr. Palmer has generated the first sweeping theory of what causes mental illness, incorporating existing research into one unifying idea—the brain energy theory of mental illness. You can discover more in his new book Brain Energy: A Revolutionary Breakthrough in Understanding Mental Health—and Improving Treatment for Anxiety, Depression, OCD, PTSD, and More.
-►Purchase Brain Energy: https://amzn.to/3Gppbb4  (Amazon Link)
Hear the secrets and philosophy of the World's GREATEST high achievers every Monday and Thursday, and tune in each week for an inspirational Momentum Friday solo message.
Like this show? Please leave us a review here – even one sentence helps! Post a screenshot of you listening on Instagram & tag us to thank you personally!
Listen to the episode on Apple Podcasts, Spotify, Podcast Addict, Pocket Casts, Stitcher, Castbox, Google Podcasts, Listen Notes, Amazon Music, or on your favorite podcast platform. You can watch the interview on YouTube below.
Enjoy!
In This Episode, Dr. Chris Palmer And I Discuss his new book, brain energy, a revolutionary breakthrough in understanding mental health
Dr. Palmer is a world-renowned expert on mental health and brain energy, and he shares with us some surprising insights about how this essential factor affects our physical and mental health. Tune in to learn more about how to get more brain energy and improve your mental health! If you're interested in alternative health and want to learn more about the role brain energy and metabolism play in our mental health, this episode is for you! Dr. Chris Palmer discusses the surprising discovery of how brain energy affects mental illness in an easy-to-understand way. Thanks for listening!
The new understanding of mental illness, from symptoms and risk factors to what is happening in our brain cells.
Why mental illness is on the rise not just in the United States but globally.
Why classifying mental disorders as separate conditions is misleading
The clear connection between mental illness and disorders linked to metabolism including diabetes, heart attacks, strokes, pain disorders, obesity, Alzheimer's disease, and epilepsy.
The link between metabolism and every known factor to play a role in mental health, including genetics, inflammation, hormones, neurotransmitters, sleep, stress and trauma.
The evidence that current mental health treatments, including both medications and therapies, likely work by affecting metabolism
New treatments that are available to listeners today can promote long-term healing
Why mental illness does not need to be chronic
Have any questions, comments, or stories you'd like to share? Drop us a line at

[email protected]

m!
And much more…
Please Scroll Down For Featured Resources
Our Patreon Page: https://www.patreon.com/passionstruck
Thank You, InsideTracker, For Sponsoring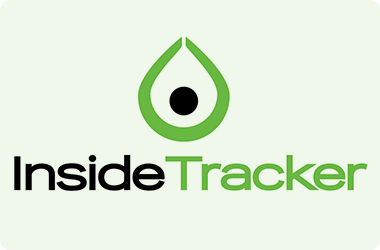 InsideTracker is the ultra-personalized performance system that analyzes biomarker data from your blood, DNA, lifestyle, and fitness tracker to help you optimize your body and reach your health & wellness goals. For a limited time, get 20% off the entire InsideTracker store.
Thank You, Indeed, For Sponsoring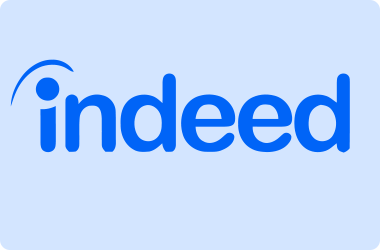 With Indeed, you can search for millions of jobs online to find the next step in your career. With tools for job search, resumes, company reviews, and more. Head to https://www.indeed.com/passionstruck, where you can receive a $75 credit to attract, interview, and hire in one place.
Thank You, Masterclass, For Sponsoring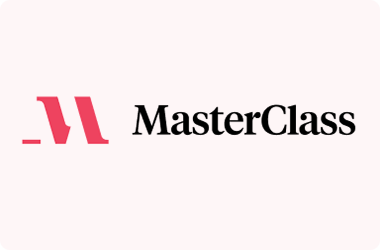 MasterClass is an education subscription platform on which students can access tutorials and lectures pre-recorded by experts in various fields taught by over 150 experts, including Daniel Pink, Malcolm Gladwell, Steph Curry, and many more. This holiday, give one annual membership and get one free! Go to MASTERCLASS dot com slash PASSIONSTRUCK today.
*Our Patreon Page: https://www.patreon.com/passionstruck.
Starter Packs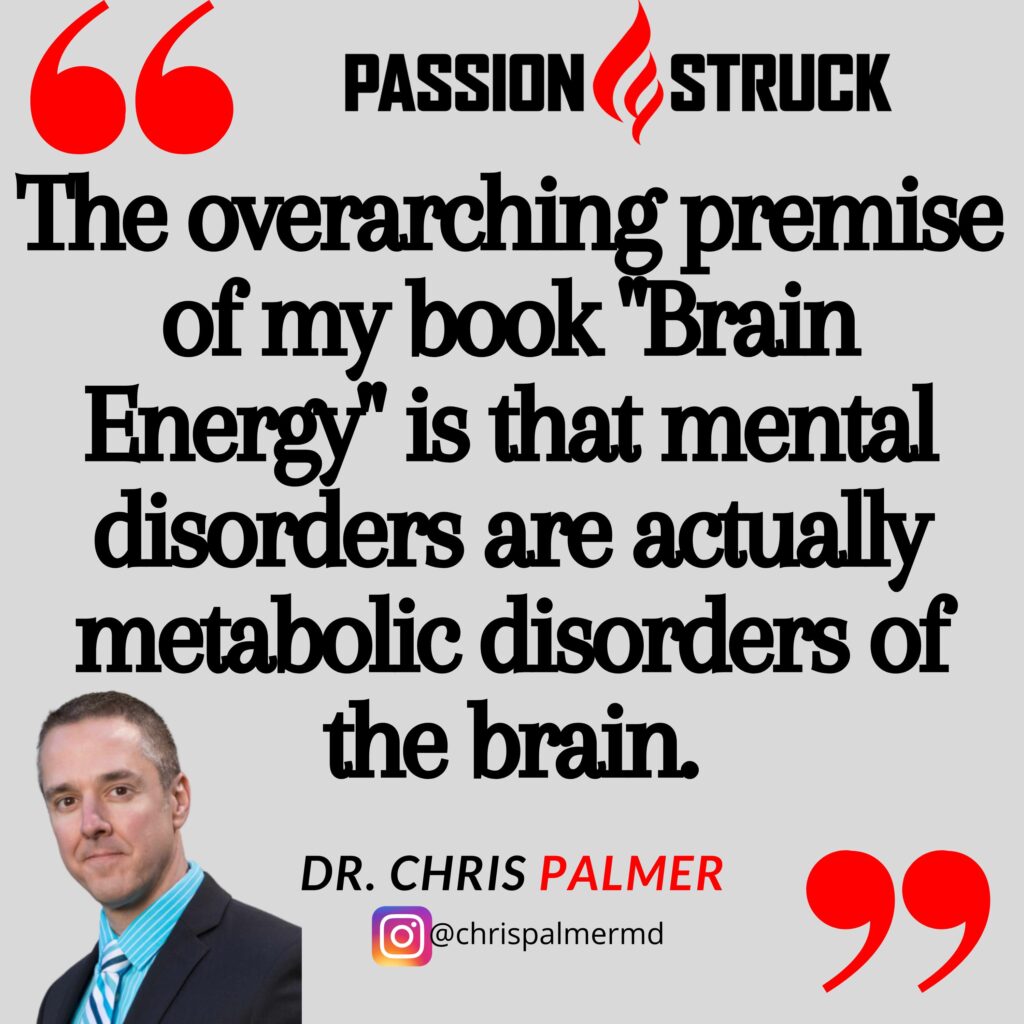 New to the show? These Starter Packs are collections of our most popular episodes grouped by topic, and we now have them also on Spotify. To find your old favorites, you can also browse starter packs for existing listeners. Every week, John interviews everyday heroes from all walks of life. Learn how to subscribe to the show and never miss a new episode and topic.
Like this? Please subscribe, and join me on my new YouTube platform for peak performance, life coaching, and personal growth: https://www.youtube.com/c/JohnRMiles/.
More From My Interview With Dr. Chris Palmer On why brain energy improves mental health
During our interview, I asked Chris why many psychiatric medicines are causing more harm than good.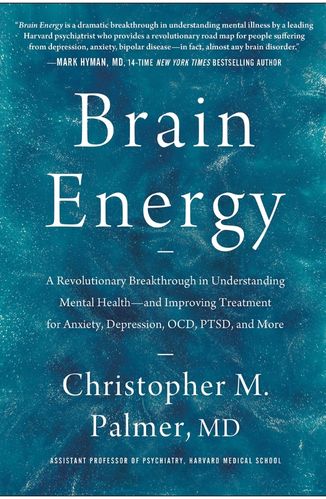 Dr. Chrisopher Palmer explains, "This is a really important question. And the overarching premise of my book is that mental disorders are actually metabolic disorders of the brain. I do a deep dive into the science of what that means and how that works at the cellular level. But one of the things that we know about many psychiatric medications is that they actually impair metabolism.
In that they cause weight gain, they can cause type two diabetes, and they can cause cardiovascular disease. And at least in the elderly, the FDA recognizes that they can cause premature mortality. So some of our treatments are actually impairing metabolism. And I do a bit of a deep dive into why those medicines might reduce symptoms in the short run. But I raised serious red flags about what those medicines might be doing to people over the long run, that they might actually be keeping people ill.
Or worse yet, they might actually end up causing symptoms or causing new symptoms or causing new disorders. And we know this with a lot of medications. We usually call them side effects with antipsychotic medications. For example, sometimes they can actually cause OCD, a brand new disorder, like out of the blue as though the person didn't have enough problems already.
Now, we're giving them a treatment, and it's causing another disorder on top of their already existing disorders. And then it can cause neurological, metabolic, and all sorts of problems. And in the book, I raise serious concerns about these treatments. It's not that these treatments should never be used. And I want to say for the record, if you're taking any of these medications, please don't stop them on your own. Please don't just go cold turkey from all these meds because that's a disaster and a nightmare. I've seen it a million times, don't do it.
But I do want people to seriously consider their treatments' impact on their metabolism. And looking at the long-term trajectory and trying to assess whether these are might be playing a role and, actually, you being chronically ill. And then, I would want you to work with a professional to try to come up with better treatments and or maybe try to get off these medications safely and effectively."
Thanks, Dr. Chris Palmer!
If you enjoyed this interview with Dr. Chris Palmer, let him know by clicking on the link below and sending him a quick shout on Instagram:
Click here to give Dr. Chris Palmer a shout-out on Instagram!
Click here to let John R. Miles know about your number one takeaway from this episode!
And if you want us to answer your questions or you have a topic you would like John to discuss on one of our upcoming weekly Momentum Friday episodes, drop us a line at [email protected].
Resources From The Show With Dr. Chris Palmer
Please note that some of the links on this page (books, movies, music, etc.) lead to affiliate programs for which The Passion Struck podcast receives compensation. It's just one of the ways we keep the lights on around here. Thank you so much for being so supportive!
Website: https://www.chrispalmermd.com/
Instagram: https://www.instagram.com/chrispalmermd/
Twitter: https://twitter.com/ChrisPalmerMD/
LinkedIn: https://www.linkedin.com/in/christopher-palmer-01713032/
My solo episode on whether or not free will exists: https://passionstruck.com/does-the-concept-of-free-will-really-exist/
My interview with Seth Godin on why we need systems to change to save the planet and address climate change: https://passionstruck.com/seth-godin-we-need-systems-change-save-planet/.
My interview with Dr. Scott Barry Kaufman and Dr. Jordan Feingold on Choosing Growth and transcending self-doubt, fear, and anxiety: https://passionstruck.com/jordyn-feingold-scott-barry-kaufman-chose-growth/
My interview with Dr. Katy Milkman on the behavior science behind how we change: https://passionstruck.com/katy-milkman-behavior-change-for-good/
My solo episode on why micro choices matter: https://passionstruck.com/why-your-micro-choices-determine-your-life/
About Today's Guest, Dr. Christopher Palmer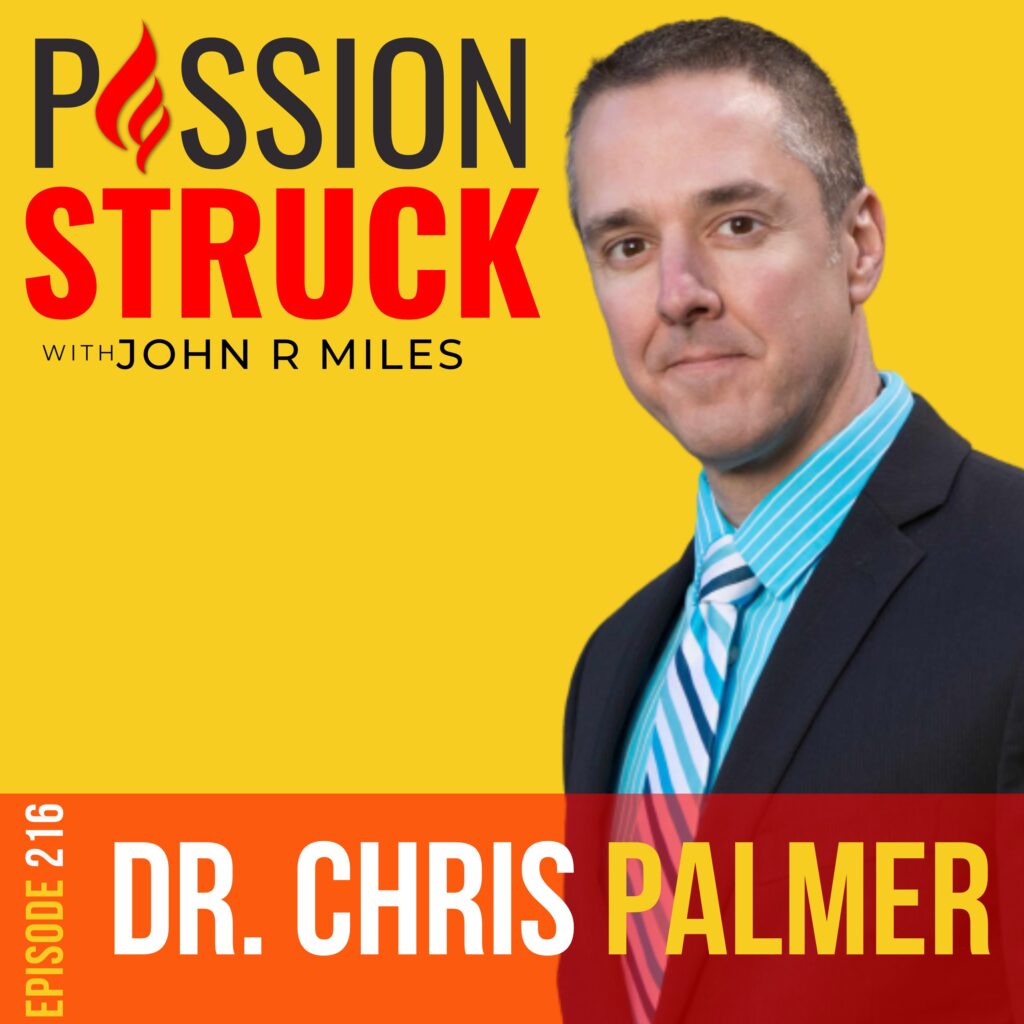 Christopher Palmer, MD, received his medical degree from Washington University School of Medicine. He did his internship and psychiatry residency at McLean Hospital, Massachusetts General Hospital, and Harvard Medical School. He is currently the Director of the Department of Postgraduate and Continuing Education at McLean Hospital and an Assistant Professor of Psychiatry at Harvard Medical School.
For the past 25 years, he has been an academic physician with administrative, research, educational, and clinical roles.
Dr. Palmer leads McLean Hospital's Department of Postgraduate and Continuing Education. In this role, he has developed hundreds of educational conferences, workshops, Grand Rounds, and other professional educational activities under Harvard Medical School's aegis. His leadership has transformed the hospital's small, subsidized department into a flourishing educational program that is now leading mental health education for professionals nationwide.
Follow John R. Miles On The Socials
* Twitter: https://twitter.com/Milesjohnr
* Facebook: https://www.facebook.com/johnrmiles.c0m
* Medium: https://medium.com/@JohnRMiles​
* Instagram: https://www.instagram.com/john_r_miles
* LinkedIn: https://www.linkedin.com/in/milesjohn/
* Blog: https://johnrmiles.com/blog/
* Instagram: https://www.instagram.com/passion_struck_podcast/
* Gear: https://www.zazzle.com/store/passion_struck/
John R. Miles is a serial entrepreneur and the CEO and founder of Passion Struck. This full-service media company helps people live intentionally by creating best-in-class educational and entertainment content. John is also a prolific public speaker, venture capitalist, and author named to the ComputerWorld Top 100 IT Leaders.
John is the host of the PassionStruckPodcast. The show focused on exploring the mindset and philosophy of the world's most inspiring people to learn their lessons to living intentionally. Passion Struck aspires to speak to the humanity of people in a way that makes them want to live better, be better and impact.
Stay tuned for JJohn'slatest project, his upcoming book, which will be published in summer 2022.
Learn more about me: https://johnrmiles.com