Dr. Jannell MacAulay (@macaulayjc) is a pilot, Lt. Col, USAF (ret), special operations consultant, international diplomat, TEDx speaker, and professional instructor. She is a combat veteran with 20 years of experience in the U.S. Air Force. Dr. MacAulay was the first leader in introducing mindfulness as a proactive performance strategy within the United States military.
She is the co-founder of Warrior's Edge, a high-performance mindset training program she developed with Pete Carroll, head coach of the Seattle Seahawks, and high-performance sports psychologist Dr. Michael Gervais.
Hear the secrets and philosophy of the World's GREATEST high achievers every Tuesday and tune in each week for an inspirational Momentum Friday solo message.
Like this show? Please leave us a review here – even one sentence helps! Post a screenshot of you listening on Instagram & tag us to thank you personally!
What I Discuss With Dr. Jannell MacAulay About Creating a Mindset of Winning
I sit down with Jannell MacAulay to discuss her advice on the mindset of winning and mindfulness.
We discussed Dr. MacAulay's experience at the U.S. Air Force Academy and how that shaped the future leader she would become.
How she learned how to be her best self through her flight training and serving in combat and her most harrowing flight experience.
What made her start to do mindfulness and why she began to introduce it to her different military assignments.
We explore the difference between leadership styles and the difference between somebody who believes that you can change and somebody who thinks you can't?
Why does she believe world-class people, in whatever they do, are paragons of passion.
She goes into why she equates mindfulness to doing mental push-ups.
We explore her relationship with Seattle Seahawks head coach Pete Carroll, the training course Warrior Edge they developed together, and more.
Have any questions, comments, or stories you'd like to share with us? Drop us a line at

[email protected]

m!
And much more…
Please Scroll Down For Featured Resources
TRADE COFFEE: Trade is offering new subscribers a total of $30 off your first order plus free shipping when you go to https://wwwdrinktrade.com/passionstruck.
TEN THOUSAND: Ten Thousand is offering subscribers 15% off when you go to https://tenthousand.cc and use code PASSIONSTRUCK.
CODA: Get started having your team all working together on the same page for FREE. Head over to https://www.coda.io/PASSIONSTRUCK.
COINBASE: For a limited time, new users can get $10 in free Bitcoin when you sign up today at https://coinbase.com/PASSIONSTRUCK.
New to the show? These Starter Packs are collections of our most popular episodes grouped by topic, and we now have them also on Spotify. You can also browse starter packs for existing listeners to find your old favorites. Every week, John interviews fascinating high achievers at the top of their game. Learn how to subscribe to the show and never miss a new episode and topic.
Like this? Please subscribe, and join me on my new YouTube platform for peak performance, life coaching, and personal growth: https://www.youtube.com/c/JohnRMiles/.
More About This Show On Mindfulness and the Mindset of Winning Dr. Jannell MacAulay
I asked Dr. Jannell MacAulay why so many people are consumed with other things in their lives; they're not being present in what they're doing. They're spontaneously engaging. What do you think are some of the root causes of that.
MacAulay explains, "We are a highly distracted culture. Our population is highly distracted. There are a lot of things that are just Band-Aid fixes. You can give your employees a day off, which obviously will help reset, recover, and recharge. But if you're not changing, the day-to-day environment, you're not going to see the long-term gains in that productivity, efficiency, and increased focus, that you really need to see and you really need to have for your employees.
There's been some research with respect to distraction. Various studies indicate that in 50% of our waking moments, we are not actually in the present moment, which definitely causes errors in our actions. It causes us to decouple from what's going on in front of us. So if you're a leader, and you're having a conversation with someone who works for you, you're not paying attention. And that can damage connections and relationships.
Why Do We Have an Inability to Stay Focused?
So there are a lot of factors that kind of play into this inability for us to stay focused and the high amounts of distraction. Companies and different organizations need to take a look at the leadership. First of all the model behaviors create the culture within their organization. And it can be as simple as things like the leader taking a mindful minute before a meeting. There's been research that we are distracted when we walk into meetings.
Maybe you just dropped off your kids at school. Or, you had a crazy chaotic morning, where you hit every red light. And that's the storytelling inside your head. And so we found that doing a mindful minute, as well as removing your cell phone from your body can help. Because even just having it on your person distracts you by 20%. But it brings more of your attention to the focus of the task at hand, which would be that meeting.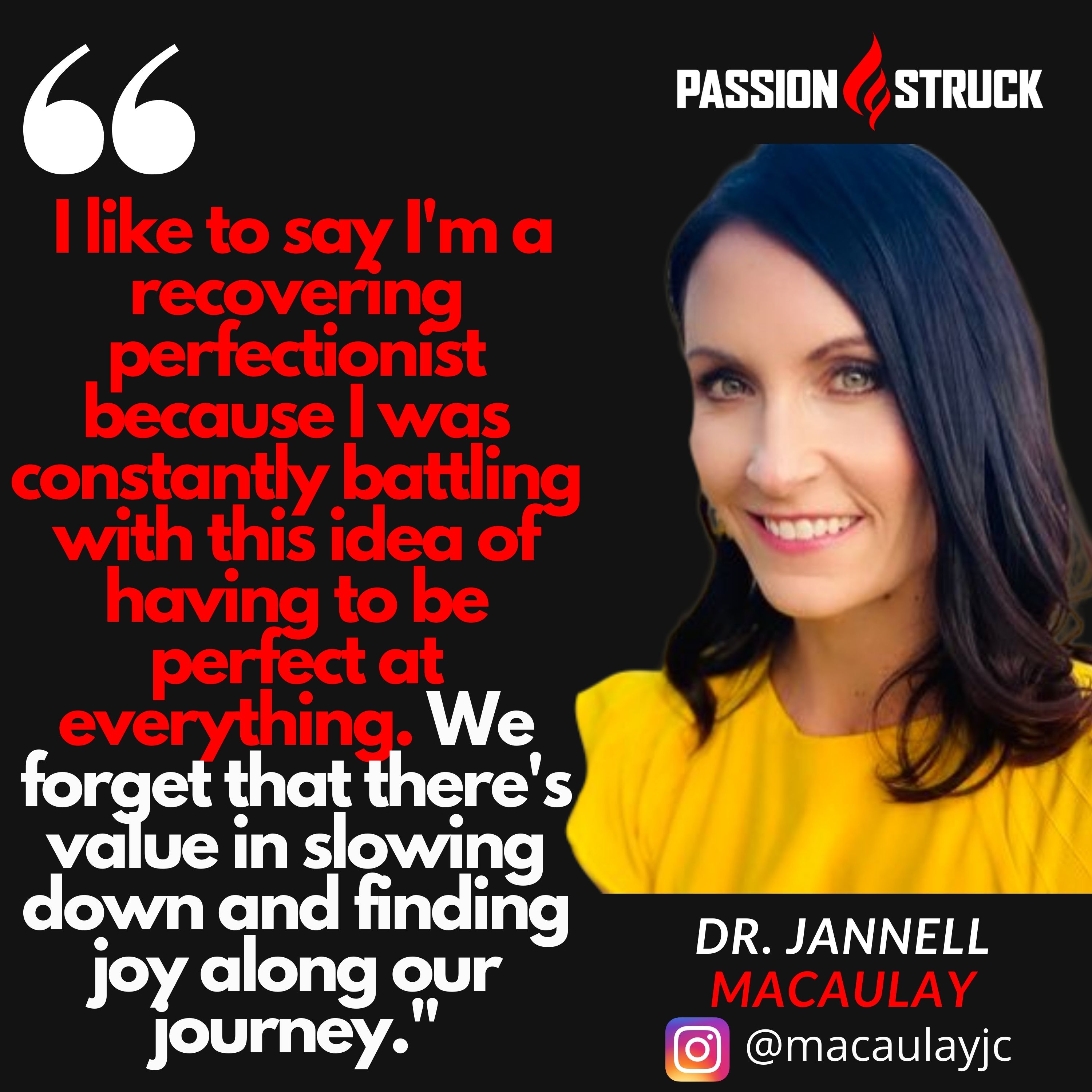 I've had some organizations cognitively prep before a meeting by just taking a minute to sit back and take some deep breaths. Now, everybody's attention is more focused on whatever task is about to come from that meeting and at that table. A lot of people tend to go into these deep cycles of mind wandering where our mind is mentally hijacked and time traveling and you aren't paying attention to their kids. And so all day at work, you feel like how you think about how horrible you are at home. And then when you're at home, you're thinking about all the things you're missing out on at work or not doing right at work.
And that is such an inefficient way to use our brain and our minds and why we require mindfulness. And so wouldn't it be great if you could live where your feet are planted. When you're at work, be at work. When you're at home, be at home. And so mindful minutes can be great transition points to help you.
And then as a leader, set the tone in the example you are giving, whether that's the leader at home with your family, the leader at work, or even just the teammate that can influence people inside their three-foot circle. We can use those types of mindful minutes to reset our mindset, our attention in going from home to work or from work to home."
Thanks, Dr. Jannell MacAulay!
If you enjoyed this session with Dr. Jannell MacAulay, let her know by clicking on the link below and sending her a quick shout out at Instagram:
Click here to thank Jannell MacAulay on Instagram!
Click here to let John R. Miles know about your number one takeaway from this episode!
And if you want us to answer your questions or you have a topic you would like John to discuss on one of our upcoming weekly Momentum Friday episodes, drop us a line at [email protected].
Time Stamps
0:00 Introduction and Announcements
4:23 Sponsors: Trade Coffee and Ten Thousand
7:16 Why Jannell MacAulay attended the Air Force Academy
11:47 Flying a C-130 through a bad Thunderstorm with Iraqi troops
17:43 Finding mindfulness and being a recovering perfectionist
21:52 The power of doing mental push-ups and using mindset minutes
29:05 Why you have to train your mind in a deliberate way
33:51 Why are people who are world class paragons of passion
37:15 Sponsors: CODA and Coinbase
39:08 Why veterans struggle when they leave the military
43:32 The importance of a clear purpose statement
45:35 How to fix disengagement in corporate settings
52:06 The story of Pete Carroll and Angela Duckworth
56:30 Why love is such a big word for Pete Carroll
1:01:46 Ligthening round of questions
1:07:08 Synthesis
LINKS
Please note that some of the links on this page (books, movies, music, etc.) lead to affiliate programs for which The Passion Struck podcast receives compensation. It's just one of the ways we keep the lights on around here. Thank you so much for being so supportive
*Website: https://jannellmacaulay.com/
*Warriors Edge: https://competetocreate.net/warriors-edge/
*Instagram: https://www.instagram.com/macaulayjc/
*Facebook: https://www.facebook.com/drjannellmacaulay/
*LinkedIn: https://www.linkedin.com/in/jannell-macaulay-phd-a187261/
Check out John's episode on the science that promotes Curiosity. Catch up with Episode 114.
Are you showing yourself self-compassion? John discusses Self-Love in episode 104.
Is the Hustle Culture is Making You Miserable? John explores this in-depth in Episode 70.
Suppose you missed our interview with IFBB Pro Hannah Ranfranz on leading with heart! You can catch up by downloading it her
Catch the episode I did with Jeff Walker on the criticality of systems change. You can find the episode here.
About Today's Guest Dr. Jannell MacAulay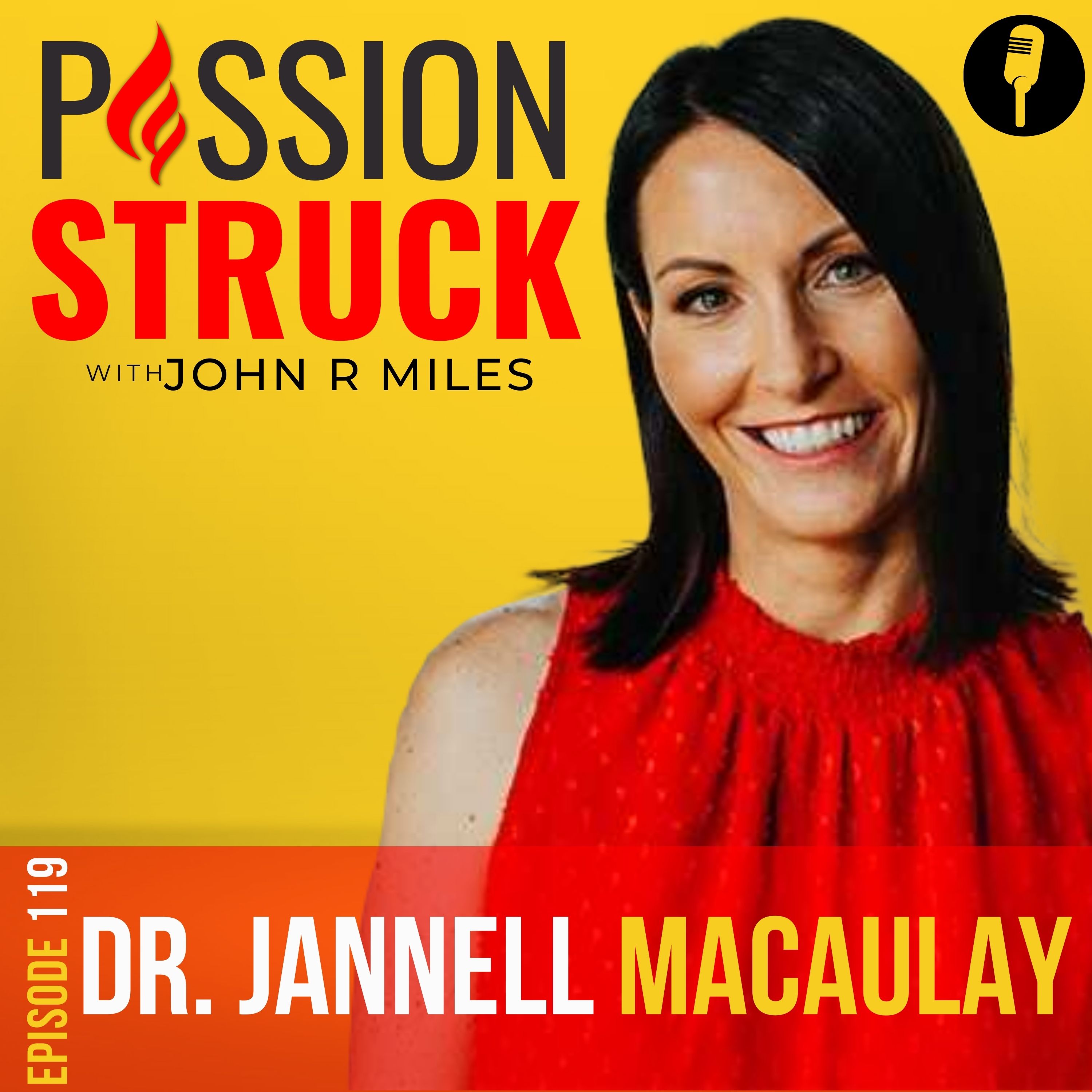 Dr. Jannell MacAulay is a combat veteran who served 20 years in the U.S. Air Force, as a pilot, commander, special operations consultant, international diplomat, and professional instructor. She was the first leader in introducing mindfulness as a proactive performance strategy within the United States military with her innovative leadership style.
Throughout her career she gained experience leading and building teams, designing & implementing complex organizational change, and creating innovative solutions to optimize the human weapon system when operating in rugged and high-stress environments. She specializes in high-performance under stress with a holistic approach with over 3000 flying hours in the C-21, C-130, & KC-10 and extensive education in performance and wellness.
Dr. MacAulay is a graduate of the U.S. Air Force Academy, has a Masters's Degree in Kinesiology from The Pennsylvania State
University, and a Ph.D. with work in the field of strategic health & human performance. She is a certified wellness educator,
yoga instructor, and holds a certificate in plant-based nutrition.
FOLLOW JOHN ON THE SOCIALS
* Twitter: https://twitter.com/Milesjohnr
* Facebook: https://www.facebook.com/johnrmiles.c0m
* Medium: https://medium.com/@JohnRMiles​
* Instagram: https://www.instagram.com/john_r_miles
* LinkedIn: https://www.linkedin.com/in/milesjohn/
* Blog: https://passionstruck.com/blog/
* Instagram: https://www.instagram.com/passion_struck_podcast/
* Gear: https://www.zazzle.com/store/passion_struck/
John R. Miles is a serial entrepreneur and the CEO and founder of Passion Struck. This full-service media company helps people live intentionally by creating best-in-class educational and entertainment content. John is also a prolific public speaker, venture capitalist, and author named to the ComputerWorld Top 100 IT Leaders.
John is the host of the PassionStruckPodcast. A show focused on exploring the mindset and philosophy of the world's highest achievers to learn their lessons to living intentionally. Passion Struck aspires to speak to the humanity of people in a way that makes them want to live better, be better and impact.
Stay tuned for JoJohn'satest project, his upcoming book, which will be published in summer 2022. Learn more about me: https://johnrmiles.com.