How often do we fail to see our true selves and the impact we are having in our own lives. As you start each new day, do you find that you are looking in the mirror and taking the critical steps needed to move it forward in the direction you want for your passion-journey?
I begin each day by taking an early morning walk with my dog Bentley. For most, this may seem like an ordinary or mundane undertaking. However, to me, this period of the day is incredibly valuable. I use my time spent walking with Bentley to establish my mindset and focus on the essential tasks that need to be completed that day.
Part of that process involves listening to podcasts, which stimulates and subsequently percolates ideas in my mind at such an early hour. It was during listening to one such Impact Theory podcast episode featuring Hilary Swank that I found myself engrossed in the lessons she had learned throughout her early life and her subsequent struggle to make it in Hollywood.
One thing she said struck a particular chord with me, "Our biggest competitor is really ourselves." I paused briefly to unpack that statement. If the biggest competitor to me is myself, when was the last time I conducted an honest evaluation of myself?
Start with the 'Man in the Mirror'
Ask yourself the same question; when was the last time you took the time to assess yourself honestly? Is it an activity you've ever made a serious commitment to? I know that throughout my career, both my colleagues and myself spent so much time focusing on what others were doing that we spent very little time on introspection and self-reflection. But this is a vital skill to learn if you are to become a passion struck leader.
We spend so little time on ourselves these days, but without looking at yourself in the mirror for a moment to thoroughly examine yourself, you will likely struggle to grow as both a person and a leader. But what does that process entail?
What is Looking in the Mirror?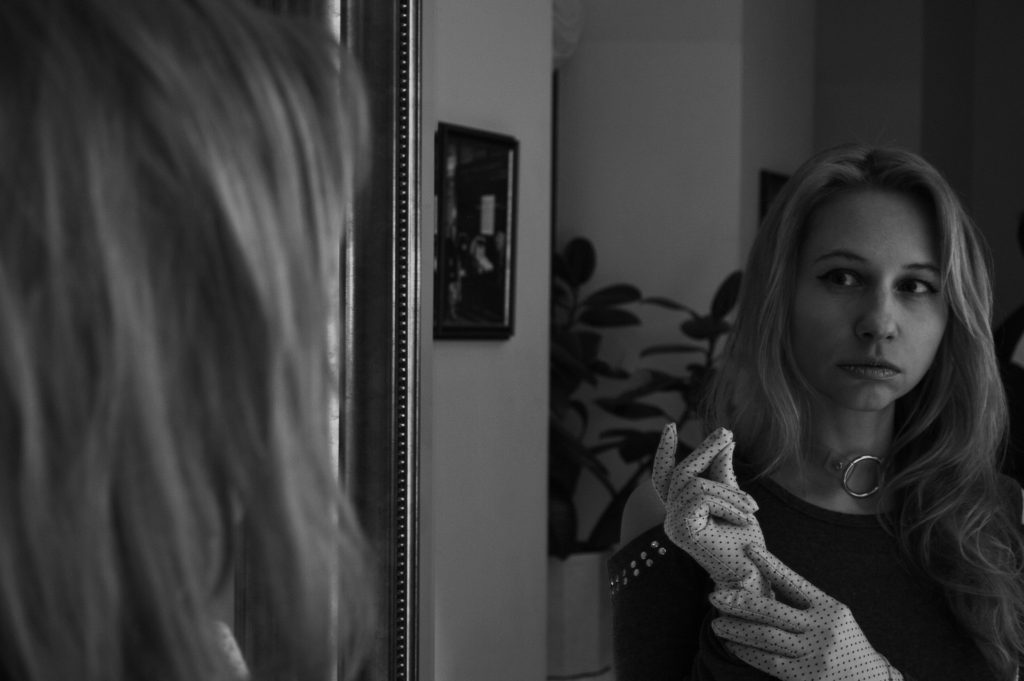 Looking in the mirror is a process of self-reflection whereby you grow your understanding of who you are, your values, and why you think and act the way you do. Without undertaking this exercise, you'll find it impossible to align your life with what you wish it to be.
By merely pausing for a second and evaluating yourself, you will be surprised by what you uncover. By answering questions such as, "Why did I act that way in situation X?" "Why do I always hate doing task Y?" and "Why is that my opinion on subject N" you can begin to understand your inner workings intimately, adapt, and evolve as a human being.
To help you understand why this is so important, it might be worth framing it in a business context.
Businesses Spend the Majority of Their Time Looking Out Rather Than Looking in the Mirror
I have been part of the corporate world for over 20 years, and I have spent a lot of that time obsessing over competitors and competitive advantage. To be honest, it's what most companies do. However, doing so is taking the easy path. It's easy to look through the window to assess the competitors across the street, critiquing them, and looking for weaknesses to exploit.
What isn't so easy isn't shunning the window and looking into the mirror placed before you. It's tough to examine yourself or your internal team members, looking for your own weaknesses and your own shortcomings. However, suppose you manage to pull it off. In that case, you can better adapt, develop, and evolve to become a new version of yourself that inherently creates a personal "edge" over your peers or a competitive advantage over rival companies.
To give you an example of why introspection is so vital to success, it's useful to remind you of my experience at Lowe's. During my time there, we spent most of our time thinking about Home Depot, Menards, and other independent hardware stores that held a market share.
And yet, the one time we committed to introspection and asked ourselves tough questions about how we were currently serving our customers, we envisioned and committed ourselves to the most revolutionary concept the retail industry had ever seen. We almost pulled it off too.
In a personal setting, while it's essential to be truthful to yourself, it's just as crucial to not buy into the dogma that outside forces may have created around you. In many cases, less confident underdogs frequently succumb to this phenomenon, when, in fact, they have the most potential. Confused? Let me explain.
Never Abandon How You View Yourself
During self-reflection, to experience any personal growth, you do have to be honest in your assessment of yourself. You have to expose flaws, accept them, and devise strategies to mitigate or eliminate them. However, some get self-reflection wrong by viewing themselves through the lens of others or the environment in which they find themselves.
By doing so, they become their own worst enemy. They feel they can't achieve their goals because they don't have enough money, don't have the right education, or feel they don't have suitable characteristics to succeed. They become scared of putting themselves out there, believe those around them who say that they will likely fail, and subsequently never "stray out of their lane" placed upon them by society.
The truth is these underdogs are usually individuals with the most potential. Take Novak Djokovic, for example. When he first started on the ATP tour in 2004, Roger Federer and Rafa Nadal had a duopoly on tennis. It would have been easy to believe the commentators and TV analysts who said the deficiencies in his game would mean he could never go on to match them.
But instead of accepting the doctrine pedaled by those around him, he went back to the drawing board, acknowledged that he needed to work on his weaknesses, and hit the training courts. Today, he is on course to eclipse both opponents when it comes to the number of grand slam titles won.
Referring back to the podcast, Hilary herself had to overcome adversity by looking in the mirror. At the age of 14, she, along with her mother, moved to LA with nothing more than a van to live in and $75 between them. She spent the next nine years scratching around auditions and picking up bits and pieces of work.
However, no matter how many rejections she received, she never lost the belief that she was destined to be an actor. She didn't abandon her beliefs despite almost a decade of failure. She accepted the rejection, embraced it even. She used the repeated setbacks to iterate, improve, and evolve, culminating in a leading role in a small indie film named Boys Don't Cry, for which she was only paid three thousand dollars. A year later, she was giving an acceptance speech at the Academy Awards for Best Actress.
Empower the Underdogs
These so-called "underdog stories" illustrate the importance of empowering those who need it most to unleash their creativity and leadership abilities. As a passion struck leader, you will need to conquer the ability to perform an honest assessment of yourself without paying much attention to the noise around you.
I discuss more about this in the origin story for Passion Struck ™.
However, many of your peers and subordinates will struggle to separate fair and honest self-reflections with aspersions cast by those around them. If you can recognize these individuals and subsequently empower them, you'll be amazed at the transformation that takes place by looking in the mirror.
Not everyone is blessed with the mental fortitude of Novak Djokovic or Hilary Swank. But we all can look in the mirror and make a change. That's why you, as a passion struck leader, need to develop a knack for seeking out those who need to have their external narrative altered for them to realize their true potential.
Perhaps it's best to leave you with the words of Nazi code-breaker and inventor of the modern-day computer, Alan Turing:
"Sometimes, it is the people no one imagines anything of who do the things that no one can imagine."