Hugh Campbell is a leader who shows up for people. From the halls of West Point to the boardroom of multi-million-dollar companies, Hugh Campbell has seen it all – and learned what authentic passion-struck leadership looks like in good times and bad.
On this episode of the Passion Struck Podcast, host John Miles sits down with Hugh Campbell to discuss leadership importance. A graduate of West Point, Hugh moved from the military world into a self-driven, five-time serial entrepreneur who has generated close to half a billion dollars in revenue over the past 15 years.
John and Hugh discuss his journey from the military to the heights of commercial success – and the road there that is paved with personal integrity, empowered leadership, and an unyielding dedication to finding the hidden opportunities in every crisis.
From West Point To West Florida
According to Hugh, his journey to becoming a successful entrepreneur was a bit more winding than he expected.
I graduated from West Point and joined the army for a few years. I really enjoyed that time – learning a lot, traveling to so many places, taking part in so many exciting things with the military. But the journey ultimately led me here to the Tampa Bay area.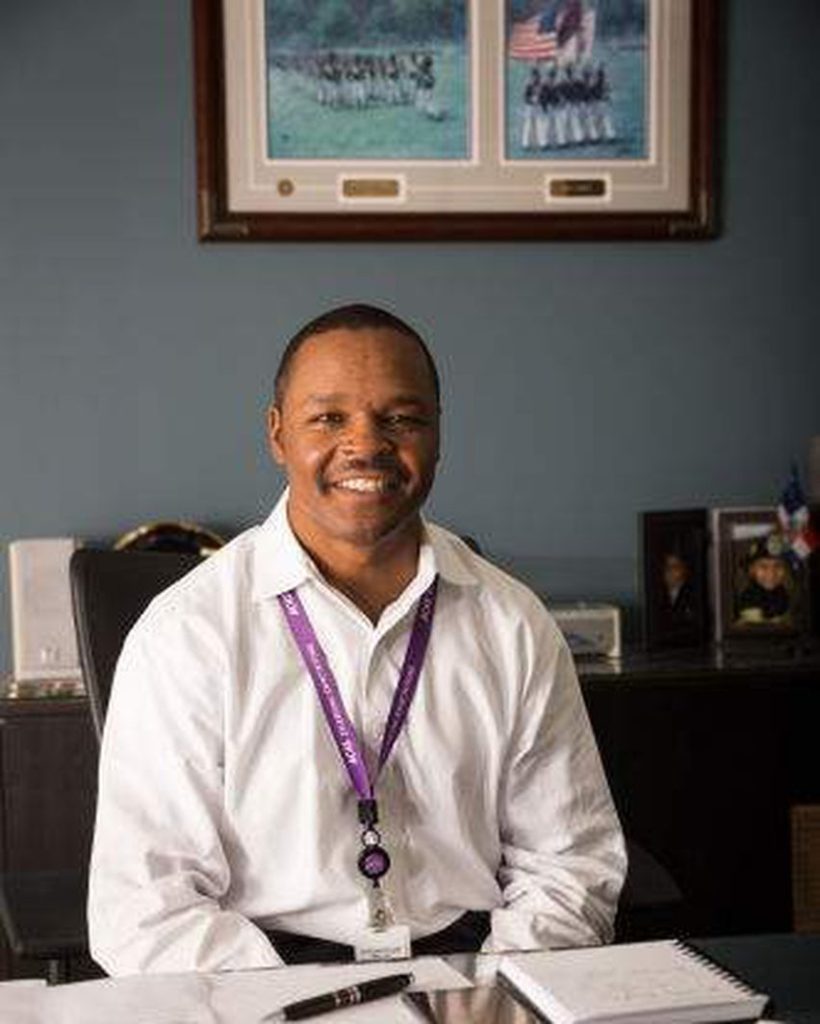 His love for the Tampa Bay area led Hugh to stay in the region and see what exciting experiences life held for him in this new season of life.
Eventually, I was presented with an opportunity to become part of a startup in the area. I was introduced to some venture capitalists out in New York City who really had an idea for the company. But they were money people, so I became part of the leadership team for the idea and concept.
In the crucible of leadership with venture capitalist money, Hugh realized that he could leave a lasting impact and legacy in an area that he was genuinely passionate about.
We sold that company, and I knew then that I could not go back into the corporate environment. I had that taste. I knew that we could take an idea from concept to reality – generating revenue, hiring quality employees, and more. That experience gave me the confidence and the Passion for jumping into something new with a bold, risk-taking desire.
However, the experience wasn't enough for Hugh to truly become the passion-struck leader he knew he could be. As Hugh told John, the next step was to develop a personal toolkit of true passion-struck leaders.
Leadership Importance Starts & Ends With Integrity
Reflecting on a cheating scandal that plagued West Point, John and Hugh's conversation turned toward leadership and how the companies and organizations that people love to work with and for are those who model integrity.
Every organization that I have been a leader in has taught me the same lesson: The leader sets the tone. As the person that's out front leading the charge, you have to set the tone – and ultimately, that sets the culture

It wasn't very long ago that we discussed 'What not to tell the customer.' That just isn't how you operate if you want to truly lead. In any company I lead, we look after our customers. We are open and honest with our customers. I don't want to be a part of any organization that is ever questioned about its integrity."
In developing his Passion for integrity, Hugh looks back on his being raised by a father who was a Methodist minister and how he quickly learned to become a man of integrity before you ever lead anyone else.
You know, I grew up in a household where you had better be dead if you were not at church on Sundays. And, as you know, the West Point duty honor code holds that a cadet will not lie, cheat or steal – nor will they tolerate those who do.
My leadership today is really just an extension of how I was raised. Whatever organization I'm running or a part of, we're going to do the right thing. We are going to be known for being open and honest, and sometimes that's sticky.
Leading With Passion In A Brave New World
Hugh and John's conversation continued in discussing how passion-struck leaders can pivot and operate in a world that the COVID-19 pandemic has forever changed. For Hugh, having the ability to recognize and reassess one's personal goals, motivations, and confidence in the years ahead will set true passion-struck leaders apart from those who aren't truly committed.
2020 and 2021 have been challenging for the entire planet. The whole situation has forced people to reassess what they're doing with their lives. I think I think the biggest thing is, you know, overcoming your fear, right?
Hugh reflected on how a recent business call among CEOs and other leaders revealed the stark reality of how every leader is being forced to change.
I was on a call recently, and one of the things that we were talking about was how when the pandemic had just started, everyone was wondering, "How do we hang on to the revenue and business model that we have?"
Instead, what these leaders should be doing is to look for the new opportunities that present themselves. As the old saying goes: "In every crisis, there's an opportunity." If you're stuck looking in the rearview mirror on what you once had – a business model, perspective, customer perspective, revenue – you're not looking forward. If you are the leader, you need to look forward.
A Student of Leadership In Hard Times
When asked about his leadership perspective and inspiration, Hugh was quick to mention that true passion-struck leaders should be students of leadership.
Whether from how I was raised or from West Point, I have always been committed to studying leadership. In the uncertain times that the entire world is in, it all boils down to leadership.
I don't care if it's being a leader in the community, your company leader, a leader at your church. Whatever it is, strong positive leadership is the thing that can make a world of difference. As you know, in uncertain times, people look for strong, positive leadership.
Hugh and John reflect on the example of Tesla and SpaceX founder Elon Musk – who took Tesla through a crucible of crisis as they moved from luxury cars to electric vehicles for the masses. Hugh reflected that while Tesla was committed to creating quality vehicles, his dedication, hard work, and ongoing work on being a robust and transparent leader took Tesla to become one of the most valuable companies in the modern world. However, according to Hugh, that kind of leadership takes real personal dedication and balance.
In the end, you can work, work, and work. However, there comes the point when you have to stop and spend time with family and friends. Investing your time in others and finding that balance in life will ultimately reap its own rewards as well.
If you're an entrepreneur, you have to figure out when to balance those things in leadership. There will be some give and take, and you have to discover the balance over the long term. But true leaders invest in themselves and in others.
Don't miss the entire conversation between John Miles and Hugh Campbell on the Passion Struck Podcast. From stories of leadership developed in the crucible of military service or on the board of billion-dollar companies, Hugh and John reflect on the fact that true passion-struck leaders understand the need for personal dedication, growth, and empowerment.
Want to hear more? Check out the Passion Struck Podcast wherever you listen to podcasts. Don't miss the opportunity to listen to even more great interviews with passion-struck leaders and their key insights to overcoming adversity and leaving an impact in their industry.
No matter where you are in the journey to becoming Passion Struck, remember: Make a choice. Work every day. Step into the sharp edges.
LISTEN THE EPISODE WITH HUGE CAMPBELL
Please share the Passion Struck podcast with your friends, and subscribe at Apple iTunes, Spotify, or any other podcast provider you use!