It's difficult to separate yourself from the baggage you carry when you start your entrepreneur journey. We all hold past beliefs that manifest themselves into fear and anxiety when we're starting out, but it's what you do with that energy and how you use it that defines your journey and the success story you one day tell. It's that decision on how to let go of control and surrender to your dreams that can make the biggest difference.
My guest, Tereson Dupuy, is a woman who's had to endure everything from sexual assault to addiction and alcoholism at a very young age. And yet, through the trauma, her message is simple, stepping into the unknown and surrendering yourself to the things you can't control is the only way you'll indeed find joy in the work you're trying to do.
Her bravery has gotten her here today as a successful entrepreneur, podcaster, author, and someone who's been featured on Shark Tank for her million-dollar idea Fuzzi Bunz. This cloth diaper product heals diaper rash, and Tereson grew it into a $28 Million enterprise.
How to Let Go of Your Ego
Her successful diaper brand afforded her a lifestyle she never had the chance to enjoy when she was younger. However, her shopping became excessive, and when she found herself too high on her ego, Tereson took a step back and realized she needed to let go of her habits if she wanted her business to thrive.
That's when Shark Tank scouted her and asked her to be on the show. After some hesitation, Tereson joined a taping and pitched her business to the sharks. They all had good things to say, but the one thing that stood out to Tereson was a clear message from Robert Hirschbeck telling her as kindly as he could,
"I think the problem is you."

Robert Hirschbeck on Shart Tank
When You Fall, Get Right Back Up
Tereson's experience on Shark Tank was life-changing and ultimately led her to step down from her role as CEO, where she eventually picked up her old harmful habits.
"Because I mean, if I was the problem, I certainly didn't need to be CEO of this company".
But after a while of playing with fire, she knew she had to let go of her different projects to focus on herself and work on getting better. Tereson soon learned that she would need to give herself to God if she was going to get better.
Tereson hadn't yet experienced the worst though, it would be several months later when the unimaginable would happen, and she would lose her son Eden to suicide. Devastated and at a loss as to how to proceed, she took one last raw attempt at surrender, looked up to God, and said, "you took my son, you took his dad, if you want me to, you can have me, you know, but if you need me to stay, please give me a purpose."
Even after experiencing something as traumatic as losing a child, she still hoped that there was more purpose in her life.
Every Trail and Tribulation You Experience is Part of Teaching You How to Let Go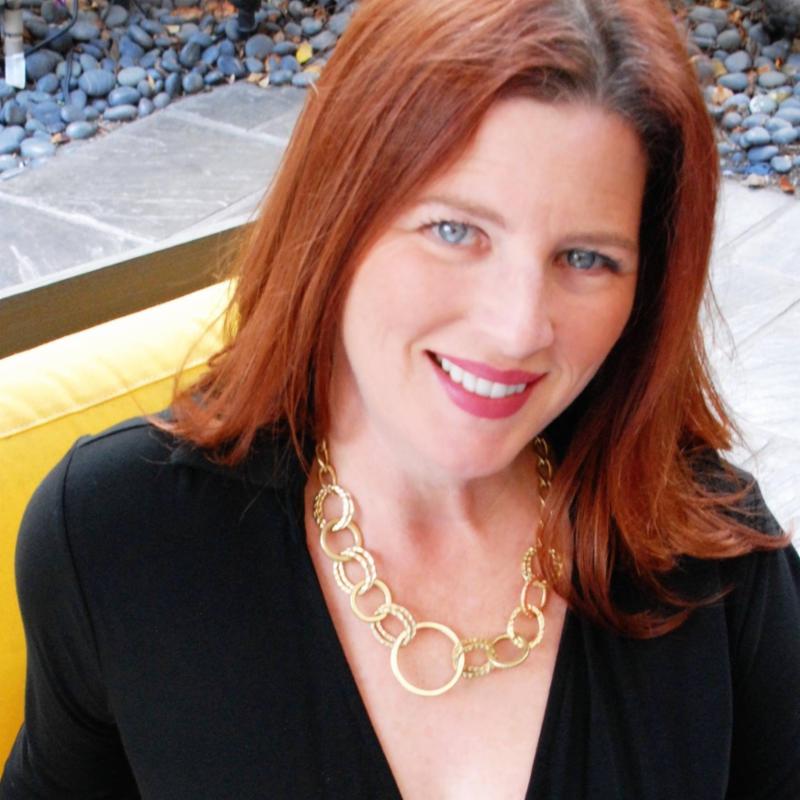 Everything from that point on changed. Tereson packed up her car and started driving. For a while, she found a job at Lake Placid, until that didn't serve her anymore. She decided she would send out her resume and see if there were other opportunities out there. She finally got her dream job of working with a friend whom she admired and trusted. She would now be working for a nonprofit that supported Indian girls and women. She felt even closer to the ones who endured sexual assault.
Tereson finally felt free from the stress of owning a business and is
"…in a beautiful place doing exactly what my heart has always wanted to do, which is be free, and travel and meet beautiful people and experience amazing things that sing to my soul."

Tereson Dupuy
Everything she went through was to get her to this point in time. And now she's sharing her story in hopes it'll inspire others to keep on swimming and to surrender to what is.
How to Let Go and Surrender to the Unknown
Let go of the control you're so severely wanting to hold on to. You're wasting good energy trying to control so much of the journey. It's taking you further back from what you want. Be fearless and take the leap into the unknown.
You have to heal your trauma and work on yourself to fully open up to the possibilities. We all have trauma to work through, and the road to healing is not linear. It's something that'll slow your business down if you let it. be courageous and face your demons to unlock your purpose-driven life
Trust that God has you. The universe is full of opportunities only when you let go of the unknown and your ego, surrender to the path you were meant to live and go forward with the knowledge you are taking care of.
Conclusion
Unpacking Tereson's life of trauma and PTSD was eye-opening and is further backed up the truth I've been working so hard to share with my audience. Everything you want takes work and time, and when you become fearless in your pursuits and let go of the control you so badly think is your ticket to success, you'll start to see your life unfold with an abundance of opportunities and success.
To hear the entire episode of the Passion Struck Podcast please click here. To watch the episode please join us on our YouTube channel.