Shawn Springs (@shawn_springs) is a former NFL Pro Bowl Cornerback who played 13 years with the Seattle Seahawks, Washington Redskins, and New England Patriots. He is now the founder of Windpact. He sits down with John R Miles to talk about how to stay grounded in life and what he is doing to create technology to help prevent impacts resulting in Traumatic Brain Injury or concussions.
Like this show? Please leave us a review here – even one sentence helps! Post a screenshot of you listening on Instagram & tag us so we can thank you personally!
What We Discuss With Shawn Springs About How to Stay Grounded:
The secrets of his success first becoming an All-American at the Ohio State University and then the highest ever drafted cornerback in the NFL.
The reason he became a board member for the Boulder Crest Foundation and what that foundation does to serve veterans.
The one play on December 12th, 2004 that completely changed his life when he was playing for the Washington Redskins.
How that one play led to his career following football and why he is so passionate about Windpact the company he founded.
His path to becoming a successful entrepreneur and the lessons he learned from Microsoft founder Paul Allen.
His advice to those on their entrepreneurial journey and how he himself deals with fear.
Who he considers is the most talented wide receiver he had to ever defend.
From his experience with the New England Patriots, what makes Tom Brady a continual winner.
His advice for the listners on staying grounded and its importance in your success.
And much more…
Please Scroll Down for Featured Resources
More About This Show On How to Stay Grounded With Shawn Springs
Shawn Springs got involved with Boulder Crest because it is a fantastic organization that helps veterans who feel the effects of traumatic brain injury and PTSD overcome some of their challenges. It was near and dear to his heart, one because there's such a close tie to the NFL. "We see the soldiers coming back from war and other places that it was just a natural fit for me and understanding the challenges, and I wanted to be a part of something special." But also, Shawn's mother and step-father are both retired veterans.
When I asked him why Tom Brady is such a great player, Shawn told me, "After playing with him one year in New England, I know why he's that way. When you talk about relentless, when you talk about smart, when you talk about humility when you talk about holistic thinking about everything. There are not enough things or compliments I can tell you to put in perspective how good of a human being Tom is but also how good of a football player, and I don't say that about many people, but man, I get chills thinking about it. That dude is an amazing man. He can inspire anyone."
We discuss how his own traumatic brain injury led him to found Windpact. Shawn Springs notes, "Yes, you're right, john, and it kinda jumpstarted some thinking for me where I originally founded my company Windpact. Today we're a technology and material data company to provide data to product developers and manufacturers who build products using simulation and design tools. But my initial thought when I came across a technology on a baby car seat was how do I make the game safer for the next generation of athletes?
I saw the effects of TBI. To my father and his friends and some of my friends. And fortunately for me, I was able to come back after my concussions. But Fortunately, my position allowed me to stay with the little guys. I didn't have to have as much hitting during the game. But I have friends who were suffering from impacts and different things like that. But also, I just really felt like something needed to be changed: the technology in the helmets and stuff. Why was the technology that was using a current helmet 30 years later still being used today, right? You think how much of a car has changed, and I set the course and a vision of my company to say, you know what, we got to make the product safer, how much safer."
Listen to this episode in its entirety to learn more about the effectiveness of leadership and perseverance.
Thanks, Shawn Springs!
If you enjoyed this session with Shawn Springs, let him know by clicking on the link below and sending him a quick shout out at Twitter or Instagram:
Click here to thank Shawn Springs at Instagram!
Click here to thank Shawn Springs at Twitter!
Click here to let John know about your number one takeaway from this episode!
And if you want us to answer your questions or you have a topic you would like John to discuss on one of our upcoming weekly Momentum Friday episodes, drop us a line at [email protected].
Show Notes
0:00 Shawn Springs Teaser
1:04 Show intro and background on Shawn Springs
3:50 Michigan vs. Ohio State University Rivalry
5:19 Why he got involved with the Boulder Crest Foundation and what it does
6:51 His experience with Roger Staubach
7:40 What is post-traumatic growth and mission of Warrior PATTH
10:40 What was going through his head when he was became the highest-drafted cornerback
13:49 Playing for the Seattle Seahawks and the mentoring he received from Paul Allen
17:00 The most talented wide-receivers he ever played against
19:00 His experience playing with Tom Brady and what makes Tom so great
21:46 The traumatic injury in 2004 that almost stopped his career and led to his current passion
24:24 Why he founded Windpact and what the company is doing to prevent head injuries
29:57 He discusses becoming an entrepreneur and the fear of having to do pitches
32:54 Shawn Spring's advice to those who are leaving the NFL
37:45 His advice on career reinvention and becoming an entrepreneur
40:56 The importance of celebrating the small wins
42:08 His secret to how to stay grounded in life
46:35 His predictions on the NFC East and Washing Football team renaming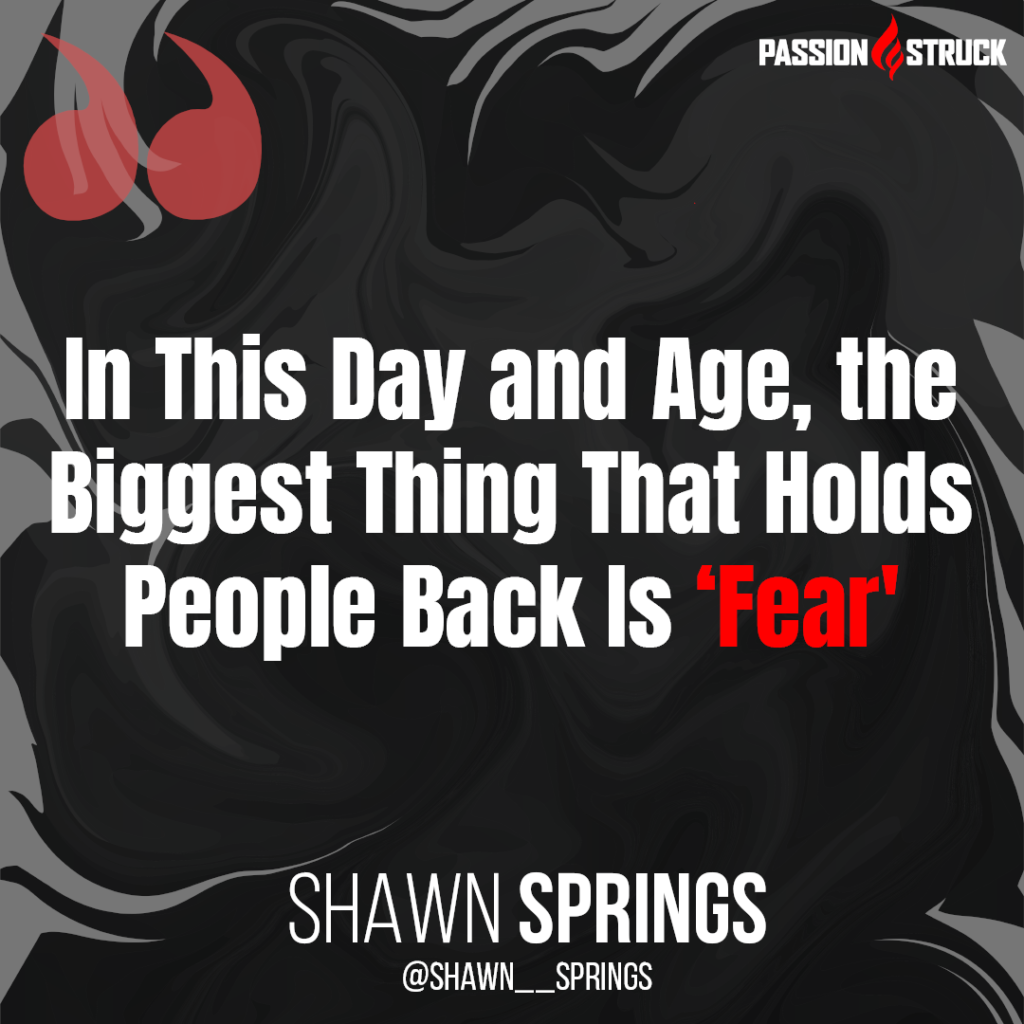 Links
Boulder Crest Foundation: https://bouldercrest.org/.
*Website: https://windpact.com/
*LinkedIn: https://www.linkedin.com/company/windpact/
*Instagram: https://www.instagram.com/windpact/
*Twitter: https://twitter.com/windpactinc
About This Episode's Guest Shawn Springs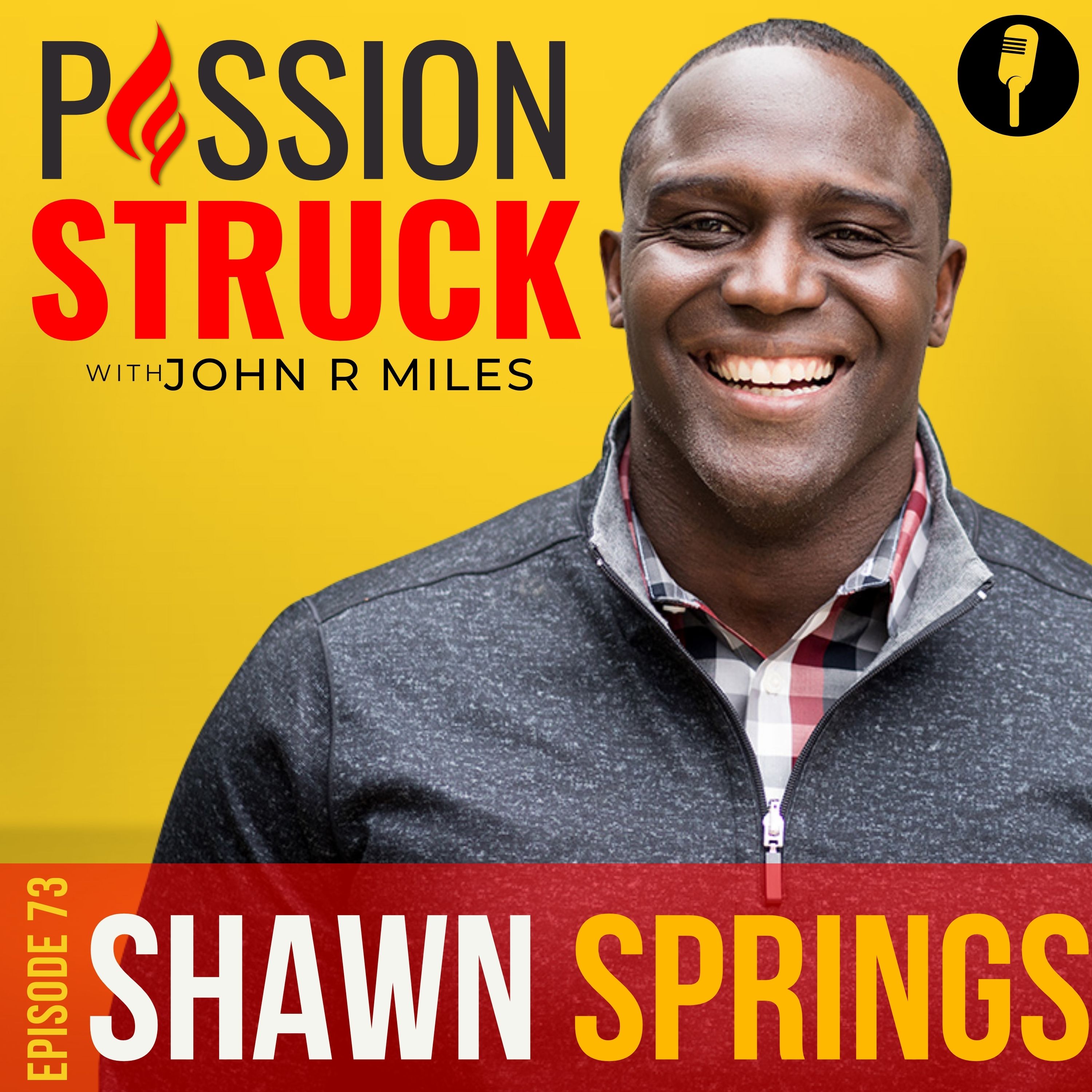 Shawn Springs is a former professional football player who was a cornerback in the National Football League for 13 seasons playing with the Seahawks, Redskins, and Patriots. He played college football for Ohio State University and earned All-American honors. He was the highest pick ever to be drafted as a cornerback. Today, Shawn in s the CEO of Windpact where he built a core team of engineers, designers, and world-class scientists all dedicated to improving impact protection.
ENGAGE WITH JOHN R. MILES
* Subscribe to my channel: https://www.youtube.com/c/JohnRMiles
* Leave a comment, 5-star rating (please!)
* Support me: https://johnrmiles.com
* Twitter: https://twitter.com/John_RMiles
* Facebook: https://www.facebook.com/Johnrmiles.c0m.
* Medium: https://medium.com/@JohnRMiles​
* Instagram: https://www.instagram.com/john_r_miles
ABOUT JOHN R. MILES
* https://johnrmiles.com/my-story/
* Guides: https://johnrmiles.com/blog/
* Coaching: https://passionstruck.com/coaching/
* Speaking: https://johnrmiles.com/speaking-business-transformation/
* Gear: https://www.zazzle.com/store/passion_struck
PASSION STRUCK
*Subscribe to Podcast: https://podcasts.apple.com/us/podcast/the-passion-struck-podcast/id1553279283
*Website: https://passionstruck.com/
*About: https://passionstruck.com/about-passionstruck-johnrmiles/
*Instagram: https://www.instagram.com/passion_struck_podcast
*LinkedIn: https://www.linkedin.com/company/passionstruck