Rob Greenlee (@robwgreenlee) discusses the future of podcasting and podcast trends to pay attention to (2022 and Beyond). | Brought to you by Trade Coffee (https://www.drinktrade.com/passionstruck).
Today's guest is Podcast Hall of Famer Robert Greenlee. Rob is the VP of Content and Partnerships at Libsyn (LSYN). He is a current Board Member and Former Chair of The Podcast Academy. He started on radio in 1999 and then podcasting in 2004 with the first nationally syndicated radio show, "WebTalk World Radio Show," to begin podcasting. Robert and fellow Podcast Hall of Fame Inductee Todd Cochrane host "The New Media Show," where they interview luminaries from the podcasting space providing deep insight into what is actually happening in the podcasting world. He was inducted into the "Academy of Podcasters Hall of Fame" in 2017.
Hear the secrets and philosophy of the World's GREATEST high achievers every Tuesday and tune in each week for an inspirational Momentum Friday solo message.
Like this show? Please leave us a review here – even one sentence helps! Post a screenshot of you listening on Instagram & tag us to thank you personally!
Listen to the episode on Apple Podcasts, Spotify, Podcast Addict, Pocket Casts, Podbean, Stitcher, Castbox, Google Podcasts, Amazon Music, or on your favorite podcast platform. You can watch the interview on YouTube here.
Please Enjoy!
What I Discuss With Rob Greenlee On The Future Of Podcasting
The syndicated Webtalk World radio show that became his first podcast in 2004.
Rob Greenlee's experience working for Microsoft and why Microsoft missed out on the explosion of podcasting.
The story of Dell's failed entry into smartphones and its parallels to Microsoft's missed opportunities.
How he developed his lifelong passion for podcasting.
The importance of content marketing to the future of podcasting.
Rob Greenlee's views on the current state of podcasting
The future of podcasting (trends 2022 and beyond)
Rob and my advice on launching a podcast and podcasting for beginners.
The future direction of his podcast called the New Media Show.
What podcast format drives the most downloads and why Apple is still the leader in the space.
The future of video in the podcasting space.
Have any questions, comments, or stories you'd like to share with us? Drop us a line at

[email protected]

m!
And much more…
Please Scroll Down For Featured Resources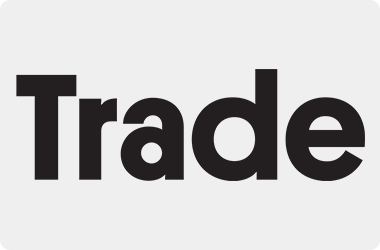 This episode of Passion Struck with John R. Miles is brought to you by Trade Coffee Company. Elevate your coffee ritual w/ sustainably sourced coffee delivered fresh from 50+ roasters. We'll help you brew a better cup of coffee at home. 5 Million+ Bags Shipped. Get a total of $30 off your first order plus free shipping when you go to https://drinktrade.com/passionstruck.
New to the show? These Starter Packs are collections of our most popular episodes grouped by topic, and we now have them also on Spotify. You can also browse starter packs for existing listeners to find your old favorites. Every week, John interviews fascinating high achievers at the top of their game. Learn how to subscribe to the show and never miss a new episode and topic.
Like this? Please subscribe, and join me on my new YouTube platform for peak performance, life coaching, and personal growth: https://www.youtube.com/c/JohnRMiles/.
More About This Show On The Future of Podcasting with Rob Greenlee
During our interview, I talked to Rob Greenlee about the importance of your message delivery and how he grew comfortable being a podcast host.
Rob explained, "Podcasting is a psychological game. It's a hard thing to teach someone. I think having years and years on the microphone, in all sorts of different situations, really trains you to adapt very quickly. And that's what this show has done for me for many years. It has really caused me to become even a stronger life podcaster or media creator. And I'm a lot more comfortable. And it's turned me into being a much better public speaker too. THE SKILLS ARE TRANSFERABLE when I do keynotes, go speak at a conference, lead a panel, or just do zoom calls. That's one of the big takeaways."
The Secret to Becoming a Better Podcast Host
I discussed with Rob what makes a good podcaster compared to a mediocre one?
Why do you need to follow the newest trends constantly?
How do you make the show better?
How do you become better?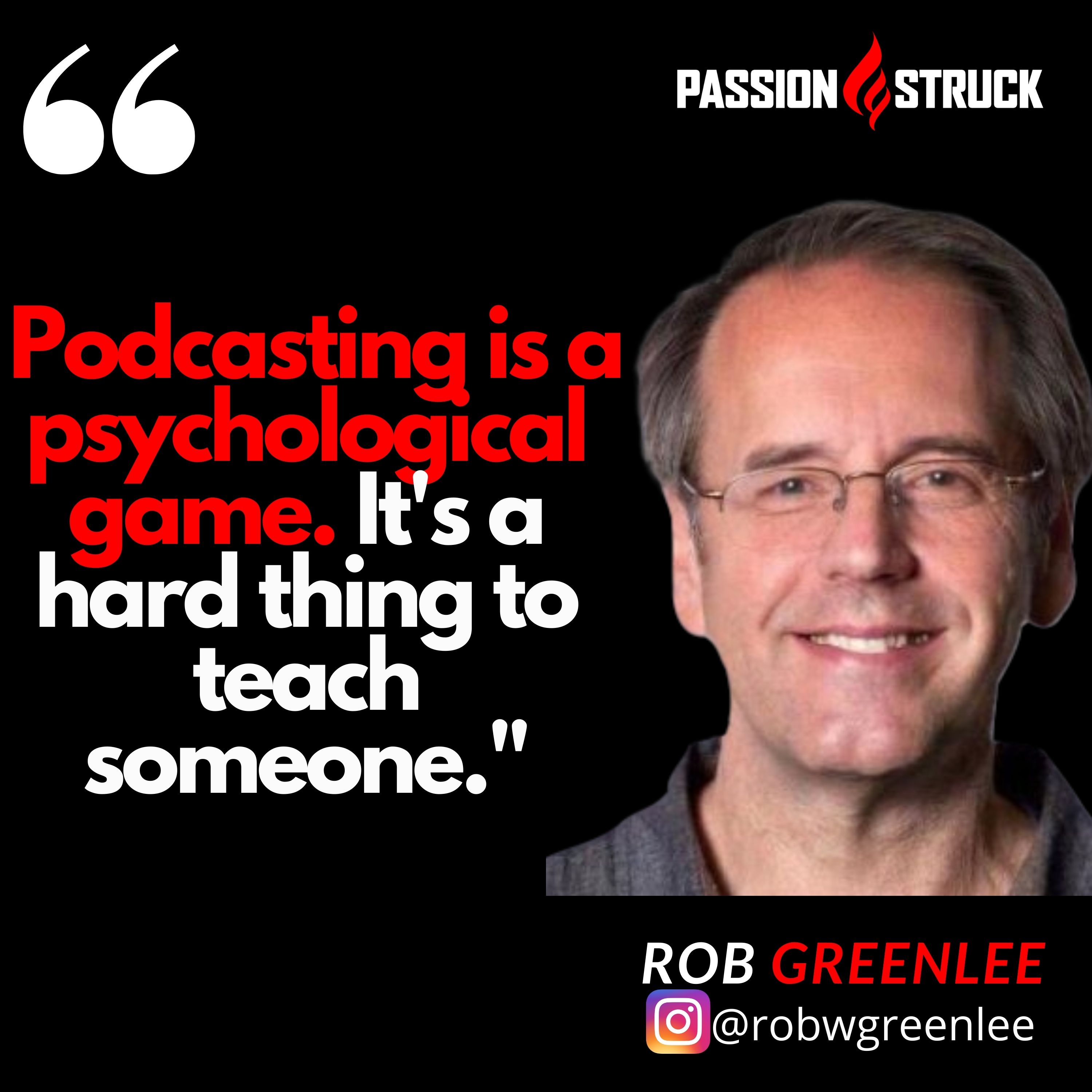 Rob Greenlee provides this guidance: "I think it's a lot like starting a business. Right? You have to think about your strategy. You have to think about how you approach the market. You have to think about your level of dedication, consistency, and follow-through. It is about making promises and following through with those you make to your listeners. It's a serious endeavor.
The biggest thing that I spend a lot of time on when I work with podcasters is helping them cut through the noise because it can be very confusing. It's almost like walking into a grocery store. And has 40 different brands of toilet paper. Which one do you buy? To some degree, that's the case with podcasting. What mic do you get, and what platform to host it on? Do I need to be on all the listening platforms? The questions are longer than a lot of people have time for. It really comes down to how you focus on what you're doing, and how it aligns with other parts of your life.
Because there's a huge amount of people that start these things and quit 7 to 10 episodes into it because they either run out of something to talk about, they run out of time, life gets in the way, or it's not aligned with their bigger life strategy, and it just doesn't fit."
Thanks, Rob Greenlee!
If you enjoyed this interview with Rob Greenlee, let him know by clicking on the link below and sending him a quick shout on Twitter or Instagram:
Click here to thank Rob Greenlee on Twitter!
Click here to thank Rob Greenlee on Instagram!
Click here to let John R. Miles know about your number one takeaway from this episode!
And if you want us to answer your questions or you have a topic you would like John to discuss on one of our upcoming weekly Momentum Friday episodes, drop us a line at [email protected].
LINKS
Please note that some of the links on this page (books, movies, music, etc.) lead to affiliate programs for which The Passion Struck podcast receives compensation. It's just one of the ways we keep the lights on around here. Thank you so much for being so supportive
*Website: https://robgreenlee.com/
*LinkedIn: https://www.linkedin.com/in/robgreenlee/
*Instagram: https://www.instagram.com/robwgreenlee/
*New Media Show: https://podcasts.apple.com/us/podcast/new-media-show/id392545649
Check out John's episode on the science that promotes Curiosity. Catch up with Episode 114.
Are you showing yourself self-compassion? John discusses Self-Love in episode 104.
I covered the nine steps to creating a balanced life in Episode 124.
Suppose you missed our interview with Susan Cain on her new book Bittersweet. Download it here.
Catch the episode I did with Dr. David Vago on the criticality of systems change. You can find the episode here.
About Today's Guest Rob Greenlee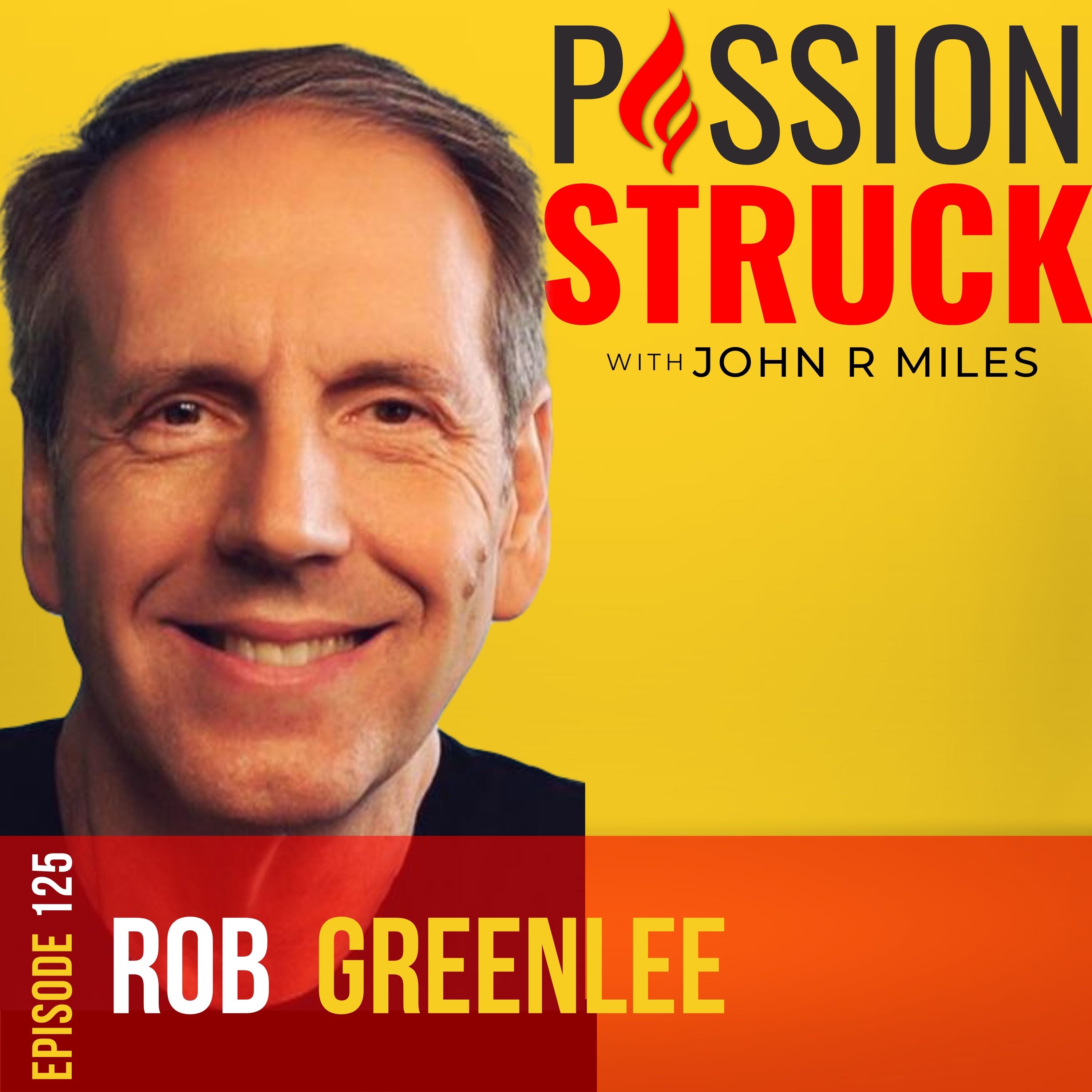 Rob Greenlee is VP, Libsyn, Co-Host of NewMediaShow.com and Coming Host of Spoken Life Show with Rob Greenlee. He formerly served as VP, Podcaster Relations at Voxnext's Spreaker. Greenlee started on radio in 1999 and then podcasting in 2004 with the first nationally syndicated radio show "WebTalk World Radio Show" to begin podcasting. Rob also worked as Voxnest's Head of Partnerships and Spreaker's Head of Content. Greenlee's other prior positions have included EVP/CTO at PodcastOne.com, Business/Content Manager of Podcasts at Microsoft Zune, and Xbox Live Marketplace.
FOLLOW JOHN ON THE SOCIALS
* Twitter: https://twitter.com/Milesjohnr
* Facebook: https://www.facebook.com/johnrmiles.c0m
* Medium: https://medium.com/@JohnRMiles​
* Instagram: https://www.instagram.com/john_r_miles
* LinkedIn: https://www.linkedin.com/in/milesjohn/
* Blog: https://passionstruck.com/blog/
* Instagram: https://www.instagram.com/passion_struck_podcast/
* Gear: https://www.zazzle.com/store/passion_struck/
John R. Miles is a serial entrepreneur and the CEO and founder of Passion Struck. This full-service media company helps people live intentionally by creating best-in-class educational and entertainment content. John is also a prolific public speaker, venture capitalist, and author named to the ComputerWorld Top 100 IT Leaders.
John is the host of the PassionStruckPodcast. A show focused on exploring the mindset and philosophy of the world's highest achievers to learn their lessons to living intentionally. Passion Struck aspires to speak to the humanity of people in a way that makes them want to live better, be better and impact.
Stay tuned for John's latest project, his upcoming book, which will be published in summer 2022.
Learn more about me: https://johnrmiles.com.