Welcome to a pivotal step in your personal evolution – The Passion Struck Quiz! Our specially designed quiz invites you on a journey of self-discovery, unveiling your current position on the Passion Struck Continuum. Whether you're just embarking on this path or well on your way to becoming a Creative Amplifier, understanding where you stand is the first step towards a life driven by passion and purpose.
Benefits of Taking the Passion Struck Quiz
Self-Awareness: Gain a clearer understanding of your current mindset and how it shapes your life choices and career path.
Targeted Growth: Identify specific areas for personal development and receive tailored advice on how to advance to the next stage.
Empowerment: Equip yourself with the knowledge to make conscious decisions that align with your true potential and passions.
Community Connection: Become part of a community that shares your journey, offering support and inspiration as you progress through the continuum.
Actionable Insights: Receive practical tips and strategies to apply the principles of the Passion Struck model in your daily life, catalyzing meaningful change.
We have designed this tool to help you gain insights into your approach to challenges, risks, and personal growth. Below are 20 questions, each with five possible answers. Please read each question carefully and select the answer that best reflects your thoughts, feelings, or behaviors in those scenarios. Remember, there are no right or wrong answers—just be honest with yourself. Once you have answered all the questions, refer to the scoring chart provided to tally up your points and discover which of the five unique profiles best describes you. Let's get started!
John R. Miles, a leading authority on intentional behavior change, personal growth, and mattering, is a beacon of inspiration and transformation. As a celebrated leader, captivating keynote speaker, and the host of the award-winning podcast "Passion Struck with John R. Miles," he's on a mission to help individuals unlock their untapped potential, challenge the status quo, and embark on a journey toward a profoundly meaningful and purpose-driven life.
Recognized as one of the top thinkers in personal mastery and a Premier 100 Leader, his influence extends far and wide. His podcast consistently ranks among the world's top 100 shows and the #1 Alternative Health podcast, offering practical insights for those who aspire to live a life that truly matters. With over two decades of corporate and military leadership experience, he's the trusted advisor sought after by some of the world's most prominent companies and visionary entrepreneurs. His leadership acumen has been instrumental in generating billions in sales and advising multiple unicorn startups.
Yet, beneath these remarkable achievements, John's true passion lies in guiding individuals to live a passion-struck life in every facet. His story, like his podcast, is an inspiring journey toward significance. He developed Passion Struck® out of the desire to create an impact by educating people on how to live a life that truly matters. One where they live better, be better, and positively impact the world.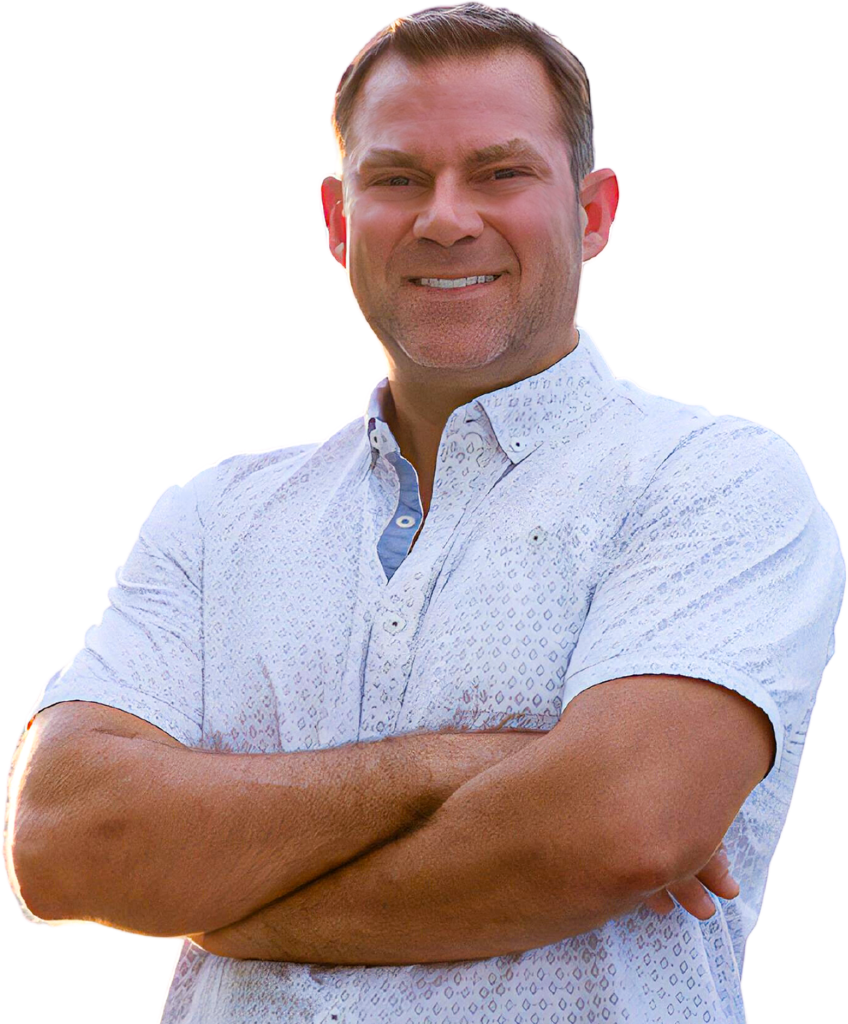 Frequently Asked Questions