Do you know how to deploy your creative ideas? In this episode of the Passion Struck Podcast, Michelle Royal discusses how she uses visualization, art, and design thinking to create innovative breakthroughs in mindset and behavior. Michelle Royal is a world-renowned expert in bringing visual stories to life, unlocking the hidden collective power of individuals and organizations through creative ideas.
Like this? Please subscribe, and join me on my new YouTube channel for peak performance, life coaching, and personal growth: https://www.youtube.com/c/JohnRMiles.
"Innovation isn't the ideation process. Innovation is making sure that every single idea gets into the hands of those whom it is going to serve."

Michelle Royal
Like this show? Please leave us a review here – even one sentence helps! Post a screenshot of you listening on Instagram & tag us so we can thank you personally!
What is a Creative Idea?
A creative idea is an intersection where two or more concepts or thoughts converge to create a unique and novel new way of doing something that has never been done before. That is the moment when a creative idea is born. Think of it this way. The concept of doing away with the need for on-premise computers in a data center became the creative idea of cloud computing. The notion that there was a need to take payments anywhere at any time using a portable device became the creative idea behind mobile payments.
When you think about creative ideas or a new invention (which ultimately has its core inspiration from other creative ideas), you can disassemble it into different concepts that came together at the moment that the idea or invention was born.
More About This Show On Creative Ideas With Michelle Royal
Are Creative Ideas the Same as Innovation?
In a nutshell, no. But, it's important to understand that, first of all, innovation isn't the ideation process. And, it isn't building the basic idea or solution, or product. It is making sure that every creative idea gets into the hands of those it will serve. A creative idea doesn't care what it becomes, and it will go to whoever is going to help bring it to life. Creative ideas have one purpose: to serve as many people as possible, and we are meant to be the conduits for that value creation.
In this powerful interview, John R. Miles and Michelle Royal, discuss how you can use the power of innovation power to unleash creative ideas and how her family's Subway dynasty of 350 stores spurred her personal journey into using visualization and design thinking to make ideas come to life.
Michelle discusses her formula for innovative power which is CURIOSITY (RESOURCEFULNESS x FOCUS) squared by EMOTION = POWER!
We talk today about how her parent's entrepreneurial spirit impacted her own entrepreneurial pursuit, why she didn't join the family business, her pursuit of art and the creativity is unleashed, the moment she realized her calling and the steps she took to pursue it, how she didn't listen to the voices telling her she couldn't pursue her dreams, how you to can unleash your creative power and so much more. She discusses the influence her mentor, Tom Wujec, a senior fellow at Autodesk, had on her becoming interested in design thinking and business visualization.
New Interviews with the World's GREATEST high achievers will be posted every Tuesday with a Momentum Friday inspirational message!
CREATIVE IDEAS SHOW NOTES
0:00 Show Intro
1:22 Michelle Royal Biography
4:41 Her family's journey into owning a Subway franchise dynasty
10:47 She describes the moment her parent's life changed forever
17:22 The importance of having faith in yourself
19:43 How she learned to become resourceful
21:51 Her original path pursuing her passion in the Arts
29:20 How meeting Tom Wujec opened her eyes to design thinking
34:08 Overcoming her critics telling her she couldn't live her passion
37:34 Why no one succeeds alone
44:03 See a compelling future and making it possible
48:38 Why M&A is the new norm company's are using to drive innovation
51:51 Her work in helping with valuation creation teams
54:45 How to create your innovative power
57:30 CURIOSITY (RESOURCEFULNESS x FOCUS) squared by EMOTION = POWER!
1:01:16 Learning to fully trust our own voice
1:07:30 What is the core value that we bring to the world
Quotes by Michelle Royal
MEET OUR GUEST MICHELLE ROYAL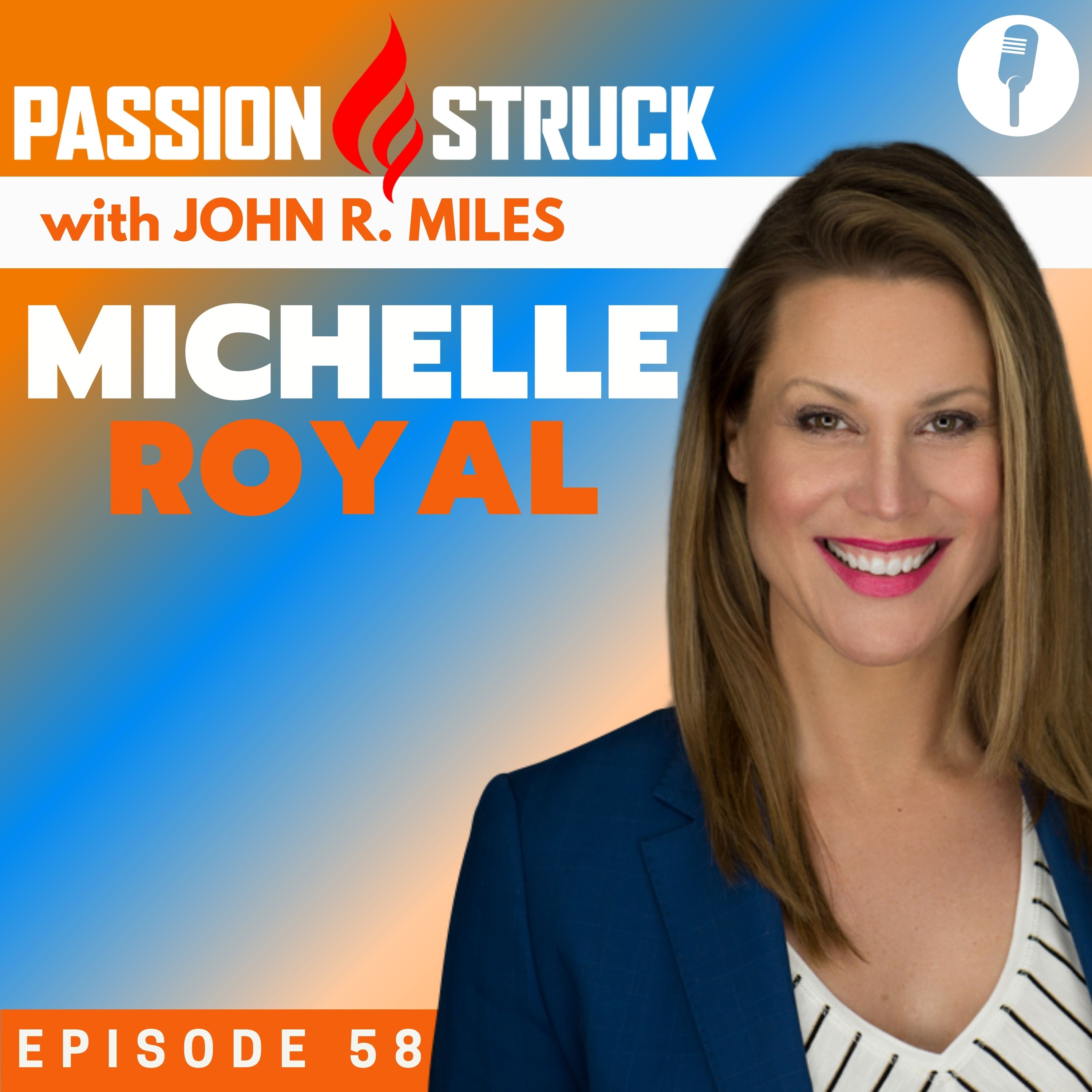 Michelle Royal is the founder and Chief Innovation Officer of RIDG (Royal Innovation Design Group). She is an artist self-made speaker, consultant, and entrepreneur, who was raised in the growing Subway franchise empire. Her mission is to co-create a world of One Billion Innovators by inspiring contagious worth and value. Michelle holds a Master of Business Innovation (MBI) from the Deusto Business School in Bilbow, Spain, a Master of Arts in Art Therapy from the School of the Art Institute of Chicago, and served as the first-ever Innovation Coach to the European Union.
Links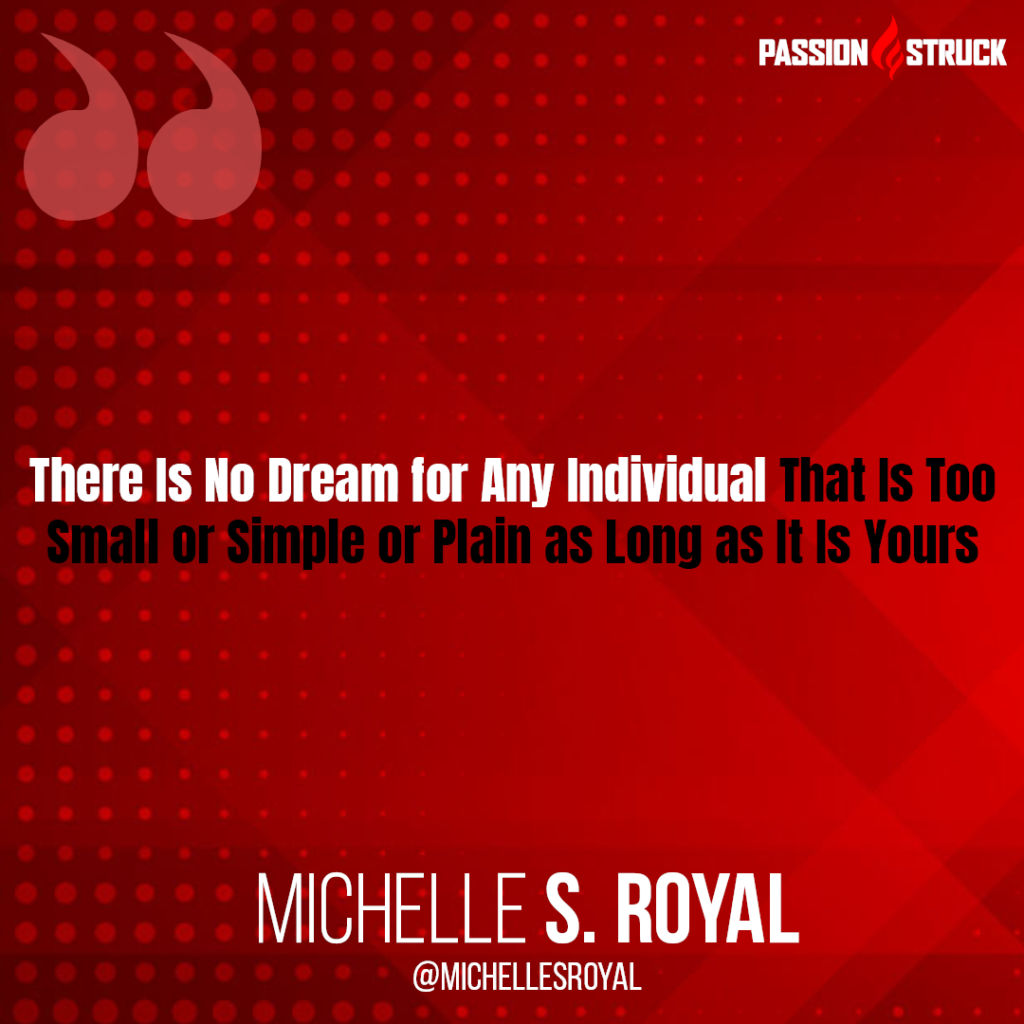 ENGAGE WITH JOHN R. MILES
* Subscribe to my channel: https://www.youtube.com/c/JohnRMiles
* Leave a comment, 5-star rating (please!)
* Support me: https://johnrmiles.com
* Twitter: https://twitter.com/Milesjohnr
* Facebook: https://www.facebook.com/Johnrmiles.c0m​.
* Medium: https://medium.com/@JohnRMiles​
* Instagram: https://www.instagram.com/john_r_miles
ABOUT JOHN R. MILES
* https://johnrmiles.com/my-story/
* Guides: https://johnrmiles.com/blog/
* Coaching: https://passionstruck.com/coaching/
* Speaking: https://johnrmiles.com/speaking-business-transformation/
* Gear: https://www.zazzle.com/store/passion_struck
PASSION STRUCK
*Subscribe to Podcast: https://podcasts.apple.com/us/podcast/the-passion-struck-podcast/id1553279283
*Website: https://passionstruck.com/
*About: https://passionstruck.com/about-passionstruck-johnrmiles/
*Instagram: https://www.instagram.com/passion_struck_podcast
*LinkedIn: https://www.linkedin.com/company/passionstruck