In this episode of the Passion Struck podcast, John R. Miles sits down with filmmaker and storyteller Louie Schwartzberg to explore the transformative power of gratitude. They dive deep into Louie's latest film, "Gratitude Revealed," and the significance of finding awe and wonder in ordinary moments, and how practicing gratitude can lead to a more fulfilling and purposeful life.
Want to learn the 12 philosophies that the most successful people use to create a limitless life? Pre-order John R. Miles's new book, Passion Struck, releasing on February 6, 2024.
Like this show? Please leave us a review here – even one sentence helps! Please post a screenshot of you listening on Instagram & tag us to thank you personally!
And in case you didn't already know it, John R. Miles (@John_R_Miles) takes your comments and questions for Momentum Friday right here every week! If you want him to answer your question, register your feedback, or tell your story on one of our upcoming weekly Momentum Friday episodes, drop us a line at [email protected]. Now let's dive in!
Hear the secrets and philosophy of the World's GREATEST high achievers every Tuesday and Thursday, and tune in each week for an inspirational Momentum Friday solo message.
Listen to the episode on Apple Podcasts, Spotify, Podcast Addict, Pocket Casts, Stitcher, Castbox, Google Podcasts, Listen Notes, Amazon Music, or on your favorite podcast platform. You can watch the interview on YouTube below.
Enjoy!
Finding Awe in the Simplest Things: A Conversation with Louie Schwartzberg on the Journey of Gratitude
Discover the transformative power of gratitude and the joy it can bring to everyday life in this inspiring conversation with acclaimed filmmaker and photographer Louie Schwartzberg. He joines host John R. Miles as they delve into the importance of finding awe in even the simplest things and its impact on our perspective and overall well-being.
From exploring the wonders of nature to understanding the interconnectedness of humans and the environment, this conversation will leave you with a renewed sense of appreciation and a desire to impact the world positively. Don't miss out on this thought-provoking discussion that will help you unlock the power of gratitude and find greater meaning in your life.
In this episode, you will discover how to:
Appreciate the transformative power of daily gratitude and how it can elevate your life.
Learn to see the rich tapestry of life and emotions captured in nature films and photography.
Ignite a sense of wonder, turning your ordinary life into extraordinary.
Understand the symbiotic relationship between nature and mankind, using storytelling to foster ecological responsibility.
Embrace the practice of mindful intentionality and find your purpose in making the world a better place.
And much, much more!
Have any questions, comments, or stories you'd like to share? Drop us a line at 

[email protected]

!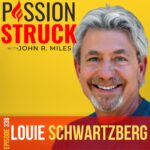 Please Scroll Down For Featured Resources
Thank You, Indeed, For Sponsoring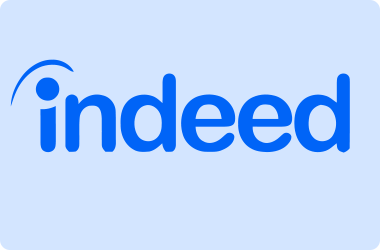 With Indeed, you can search for millions of jobs online to find the next step in your career. With tools for job search, resumes, company reviews, and more.
Head to https://www.indeed.com/passionstruck, where you can receive a $75 credit to attract, interview, and hire in one place.
Thank You, Netsuite, For Sponsoring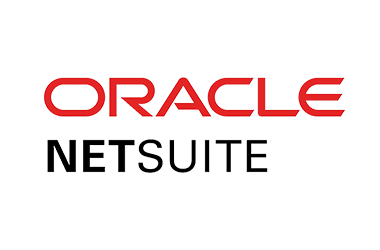 NetSuite is the leading integrated cloud business software suite, including business accounting, ERP, CRM and e-commerce software. Right now, download NetSuite's popular KPI Checklist, designed to give you consistently excellent performance – absolutely free, at NetSuite.com/PassionStruck.
*Our Patreon Page: https://www.patreon.com/passionstruck.
Starter Packs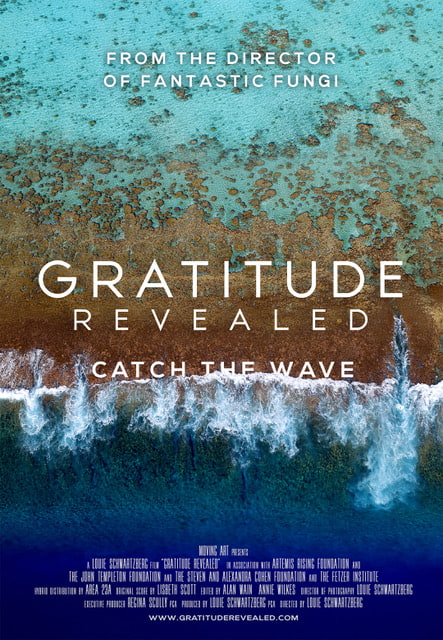 New to the show? These Starter Packs are collections of our most popular episodes grouped by topic, and we now have them also on Spotify. You can also browse starter packs for existing listeners to find your old favorites. Every week, John interviews everyday heroes from all walks of life. Learn how to subscribe to the show and never miss a new episode and topic.
Like this? Please subscribe, and join me on my new YouTube platform for peak performance, life coaching, and personal mastery.
More From Our Guest Louie Schwartzberg on the Incredible Journey of Gratitude
Growing up under the roof of his extremely grateful parents, Louie Schwartzberg was surrounded by an appreciation for life's simplest treasures. Driven by an inherent curiosity, he found himself intrigued by the French Revolution. However, the anti-war demonstrations against the Vietnam War happening outside his door at UCLA were far too compelling to ignore. As he explored his passion for capturing life's moments through photography, Louie became enamored with nature.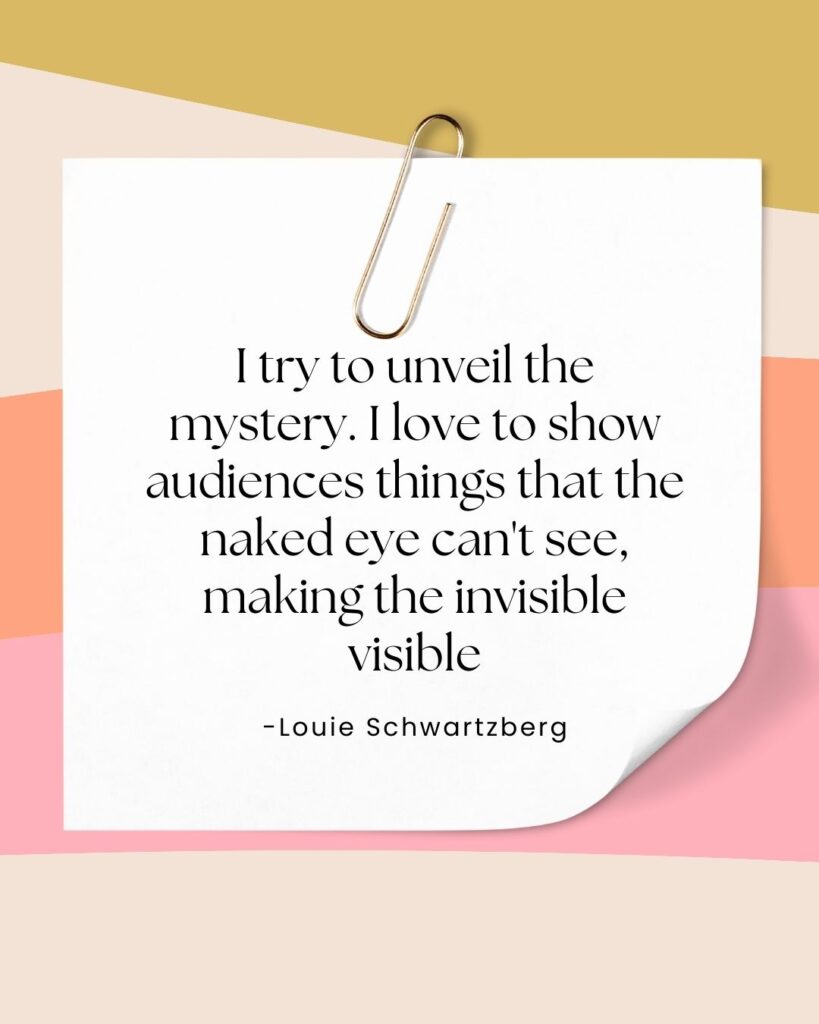 He found joy in making the invisible visible, altering time through techniques like time-lapse, slow-mo, and macro photography. He saw beauty in the intricate dance of nature, how a flower opening is a signal for fertilization, a vital part of our survival. This appreciation for life's interconnectedness is what led Louie to his profound understanding of gratitude. As Louie Schwartzberg delved deeper into the essence of nature, he found a profound connection between art and science. The wonder and awe he experienced became central to his work, leading him to understand the importance of being present in each moment and remaining open to life's surprises.
This openness allowed him to witness the power of gratitude in practice, not as an answer to life's problems but as a step towards positivity. He realized that gratitude pulls us away from our brain's natural tendency to focus on fear and stress, allowing us to shift towards a positive state of mind. Louie's journey into the world of gratitude didn't just transform his art; it transformed his outlook on life, making him an advocate for the transformative power of gratitude in daily life.
Recognize the Beauty of Awe and Wonder
In the hustle and bustle of daily life, taking time to immerse in awe and wonder often takes a backseat. However, according to Schwartzberg, the ability to experience awe in the ordinary has profound benefits. Noticing the moral beauty in others or finding awe in a simple flower can heighten our senses, enrich our present-moment awareness, and help stimulate a deep sense of gratitude
Say Thanks To Louie Schwartzberg
If you enjoyed this interview with Louie Schwartzberg, let him know by clicking on the link below and sending him a quick shout on Instagram:
Click here to show Louie Schwartzberg your thoughts about today's episode on Instagram!
Click here to let John R. Miles know about your number one takeaway from this episode!
And if you want us to answer your questions or you have a topic you would like John to discuss on one of our upcoming weekly Momentum Friday episodes, drop us a line at [email protected].
Resources From The Show With Louie Schwartzberg
Please note that some of the links on this page (books, movies, music, etc.) lead to affiliate programs for which The Passion Struck podcast receives compensation. It's just one of the ways we keep the lights on around here. Thank you so much for being so supportive!
Visit Louie Schwartzberg's website to learn more about her work and stay updated on her latest projects and articles.
Watch Gratitude Revealed on Louie TV.
Instagram: https://www.instagram.com/louieschwartzberg/
Watch Louie Schwartzberg's films, including Fantastic Fungi and Gratitude Revealed, to experience the awe-inspiring beauty of the natural world and gain insights into the transformative power of gratitude.
Follow Louie Schwartzberg on social media to stay updated on his latest projects, events, and inspirations.
Consider practicing gratitude in your own life by taking a moment each day to identify and appreciate something you are grateful for, whether it's in the last hour, minute, or day.
Reflect on the wisdom shared by the remarkable but ordinary people featured in Gratitude Revealed and consider how you can integrate their insights into your own relationships, community, workplace, and the world.
Explore the wonders of nature through Louie Schwartzberg's breathtaking cinematography and remarkable human stories, and let yourself be captivated by the incredible beauty that surrounds us.
Sign up for our newsletter to receive regular updates on new episodes, guest interviews, and exclusive content designed to help you become the best version of yourself.
Follow us on social media (Facebook, Instagram, Twitter) to join our passionate community and stay connected with like-minded individuals seeking personal growth and inspiration.
Share this episode with your friends, family, and colleagues who could benefit from learning how to ask for what they want and need in life. Spread the power of asking and helping others unlock their potential.
Leave a review on your favorite podcast platform, such as Apple Podcasts or Spotify, to let us know how this episode resonated with you and to help others
Catch my interview with Dr. Caroline Leaf on Parenting or a Healthy and Confident Mind.
About Today's Guest, Louie Schwartzberg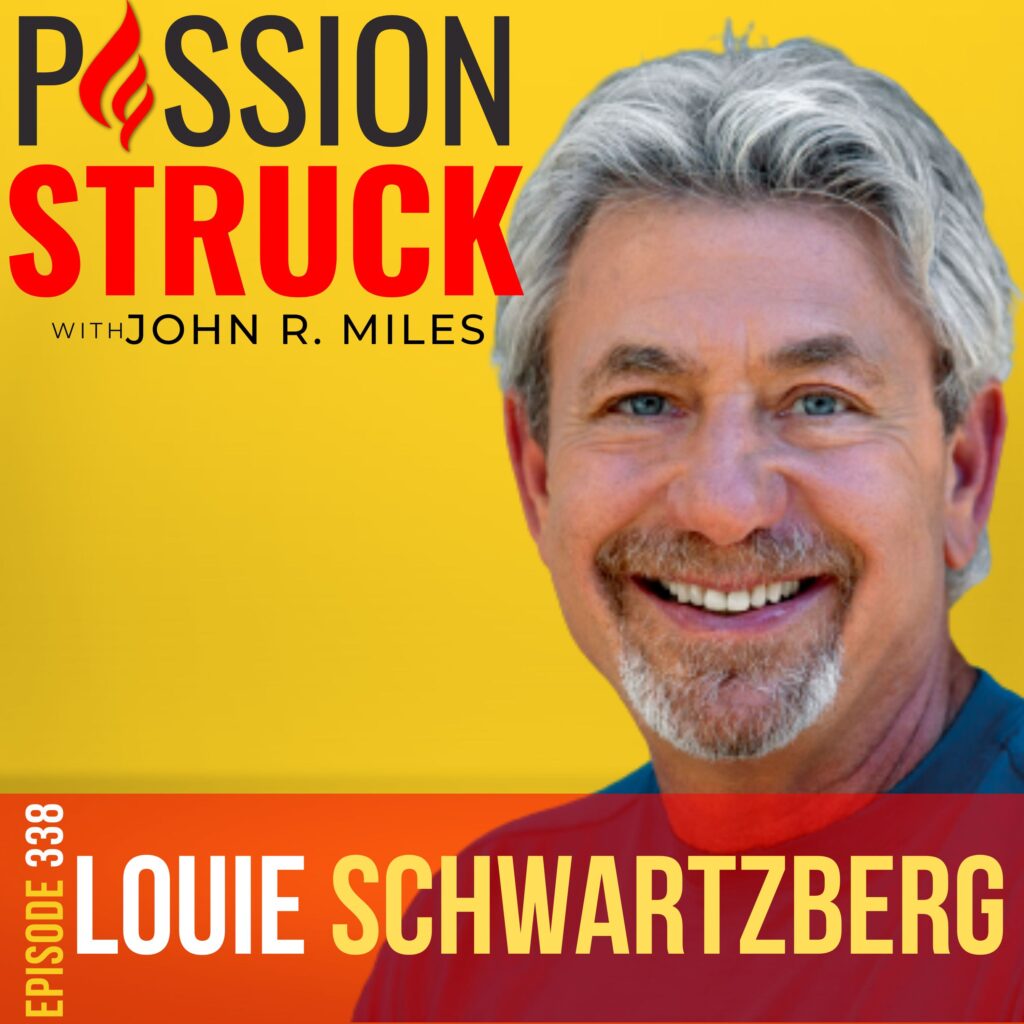 Introducing Louie Schwartzberg, a visionary filmmaker and cinematographer whose work has profoundly influenced the way we perceive the natural world. His films, including the acclaimed 'Fantastic Fungi' and the thought-provoking 'Gratitude Revealed' have captivated audiences worldwide. Elsewhere, his Catch the Wave Gratitude Revealed tour innovatively integrates art, poetry, and music into immersive gratitude experiences in cities like New York City and Washington D.C. Louie's recently launched streaming platform supports his mission to inspire mindfulness, encouraging a connection to the world and a deeper understanding of our place in it.
Follow John R. Miles On The Socials
* Twitter: https://twitter.com/Milesjohnr
* Facebook: https://www.facebook.com/johnrmiles.c0m
* Medium: https://medium.com/@JohnRMiles​
* Instagram: https://www.instagram.com/john_r_miles
* LinkedIn: https://www.linkedin.com/in/milesjohn/
* Blog: https://johnrmiles.com/blog/
* Instagram: https://www.instagram.com/passion_struck_podcast/
* Gear: https://www.zazzle.com/store/passion_struck/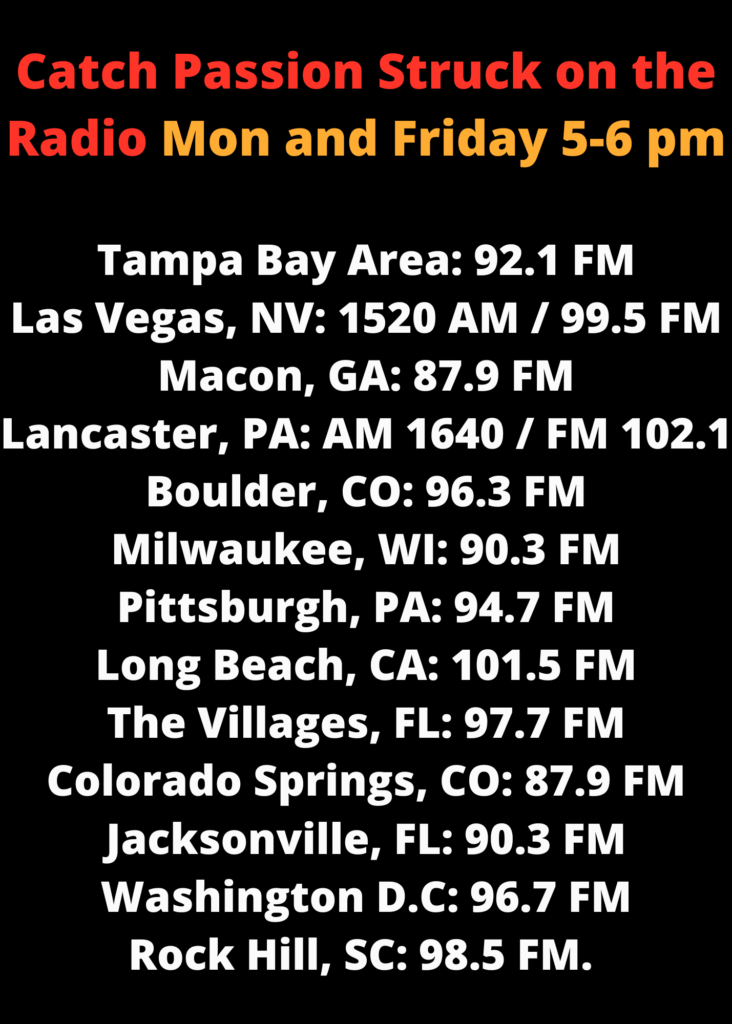 Learn more about me: https://johnrmiles.com.
Passion Struck aspires to speak to the humanity of people in a way that makes them want to better, live better, and impact the world.
P.S.
Passion Struck is now on the AMFM247 broadcasting network every Monday and Friday from 5-6 PM.
Step 1: Go to TuneIn, Apple Music (or any other app, mobile or computer)
Step 2: Search for "AMFM247" Network
Passion Struck's mission is to unlock the power of intentionality for the benefit of us all. To create a world where we live better, be better, and impact the world through our unique and powerful content.