Jay Lombard (@drjaylombard) is an internationally acclaimed neurologist, author, and keynote speaker who creates solutions for brain health and intractable neurological disorders. He sits down with John R Miles to talk about brain science for better lives and his research into preventing and treating neurodegenerative diseases like ALS, Parkinson's disease, MS, and Alzheimer's.
Dr. Lombard has been published extensively in non-fiction books, medical textbooks, peer-reviewed papers, and medical journals. His newest book, The Mind of God, explores the relationship between neuroscience and faith.
Like this show? Please leave us a review here – even one sentence helps! Post a screenshot of you listening on Instagram & tag us so we can thank you personally!
New to this channel and the passion-struck podcast? Check out our STARTER PACKS which are our favorite episodes grouped by topic, to allow you to get a sense of all the podcast has to offer.
What We Discuss With Dr. Jay Lombard About Brain Science for Better Lives:
How is original passion was to be an author and not a doctor. But, through his extensive medical research has allowed him to author multiple books: (The Brain Wellness Plan, Freedom from Disease and The Mind of God) as well as other research.
He explains how the intersection of neurology and psychiatry is having that very deep understanding of pathogenesis both on a molecular level, but also a structural level;
How our brains are hardwired for faith. So faith has a built in mechanism that we all require.
The importance of a new type of MRI scan called Diffusion Tensor Imaging (DTI) and how that actually looks at the flow of water in the brain.
How there's a direct connection between the development of pathological proteins and traumatic brain injury, as opposed to the leading theory, which is out it's just genetic.
Demonstrating not only the ability to flush out amyloid from the brain, amyloid being the pathological protein associated with Alzheimer's disease, results in an improvement in patients cognition.
His research into the disruption of cell membranes, in TBI cases, that is directly causing protein to be misfolded.
How he and peers are working on new clinical treatments to prevent and treat terrible neurodegenerative disease such as ALS, Parkinson's, CTE, and Alzheimer's.
Why he believes there needs to be an integrated or holistic approach to treating neurodegenerative disorders.
We discuss his book the Mind of God, where he tackles important questions like, does my life have purpose? What is the meaning of our existence? And how do you find belief?
And much more…
Please Scroll Down for Featured Resources
More About This Show On Brain Science With Dr. Jay Lombard
During our interview, I asked Jay about the metaphysical questions that he address in the book Mind of God and them being a jumping-off point for exploring the brain, and how we are now able to see "in the seat of the soul."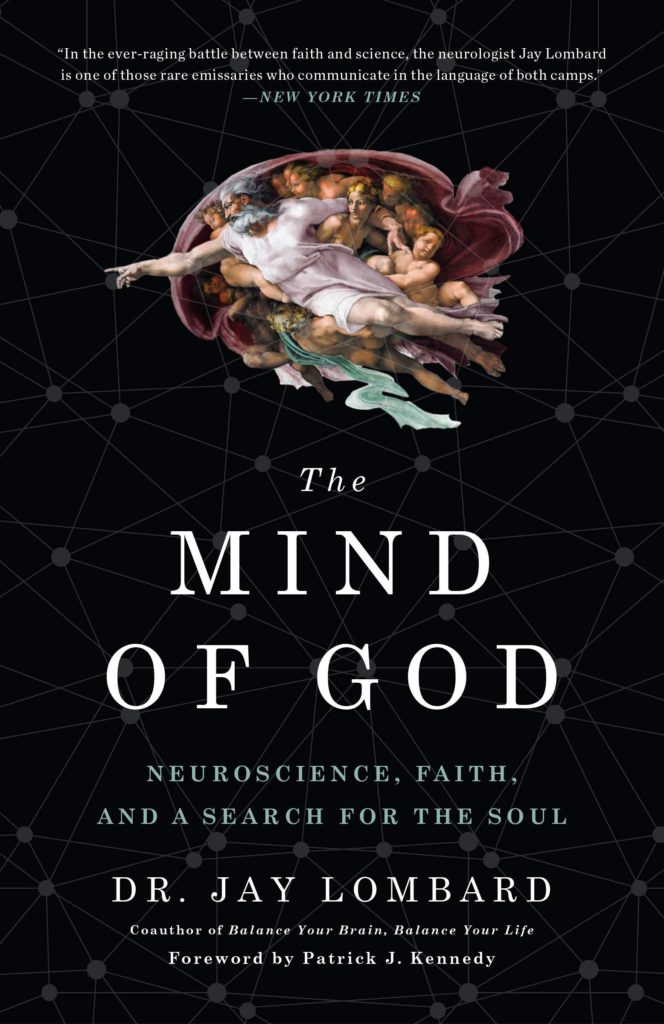 Dr. Jay Lombard explains, "What's interesting about diffusion tensor imaging studies, is that when you do them, and you're looking at consciousness, right, so people have studied consciousness through imaging studies, and they've demonstrated that in consciousness itself, there's an area of the brain called the default mode network, which is kind of like the ego. It's kind of what defines Jay Lombard is Jay Lombard is kind of what defines you as you.
They've done studies in depression, and schizophrenia, and all sorts of TBI patients to look at diffusion tensor imaging in normal controls versus patients who are affected by psychiatric diseases. And one can see actually these defects or interruptions in the flow of the circulation of water in the brain.
One of the discoverers of this technology is a professor named Dr. Damadian, who actually discovered MRI scans back in the 70s. I just met him recently, a couple of months ago. And we were talking about DTI studies. And I said to him, I said, you know, DTI is the closest we're gonna get to identify, you know, what we call the soul or the or the ethers, as Isaac Newton, once called the soul is these kinds of ethers that were unmeasurable.
But the fact that we now have state of the art imaging, we can see not just the structure of the brain, but the flow of these networks is too close I think we come to the analogy of the idea, that the tree of life if you will, that the brain is not just the leaves and the flowers, but the water that flows from the roots to enliven the brain. Once those stop, there's no more life."
Thanks, Dr. Jay Lombard!
If you enjoyed this session with Dr. Jay Lombard, let him know by clicking on the link below and sending him a quick shout out at Twitter or Instagram:
Click here to thank Dr. Jay Lombard at Instagram!
Click here to thank Dr. Jay Lombard at Twitter!
Click here to let John know about your number one takeaway from this episode!
And if you want us to answer your questions or you have a topic you would like John to discuss on one of our upcoming weekly Momentum Friday episodes, drop us a line at [email protected].
SHOW NOTES
0:00 Introduction
3:49 What led Jay to want to study the brain
7:37 Healing progressive neurological diseases 11:32
How to shift your beliefs in a positive direction
13:02 Using diffusion tensor imaging (DTI) to see the seat of the soul
17:31 Breaking Down Misfolded Proteins
22:20 Impact of the glymphatic system
24:54 New treatments for reversing neurodegenerative diseases
30:37 Use of Omega-3 in TBI Treatment
32:25 The use of hormone therapy for TBI
35:03 Integrated treatment approach
39:19 Why do so many people feel hopeless
41:58 Interface of our physicality with our mind
48:51 Faith and consciousness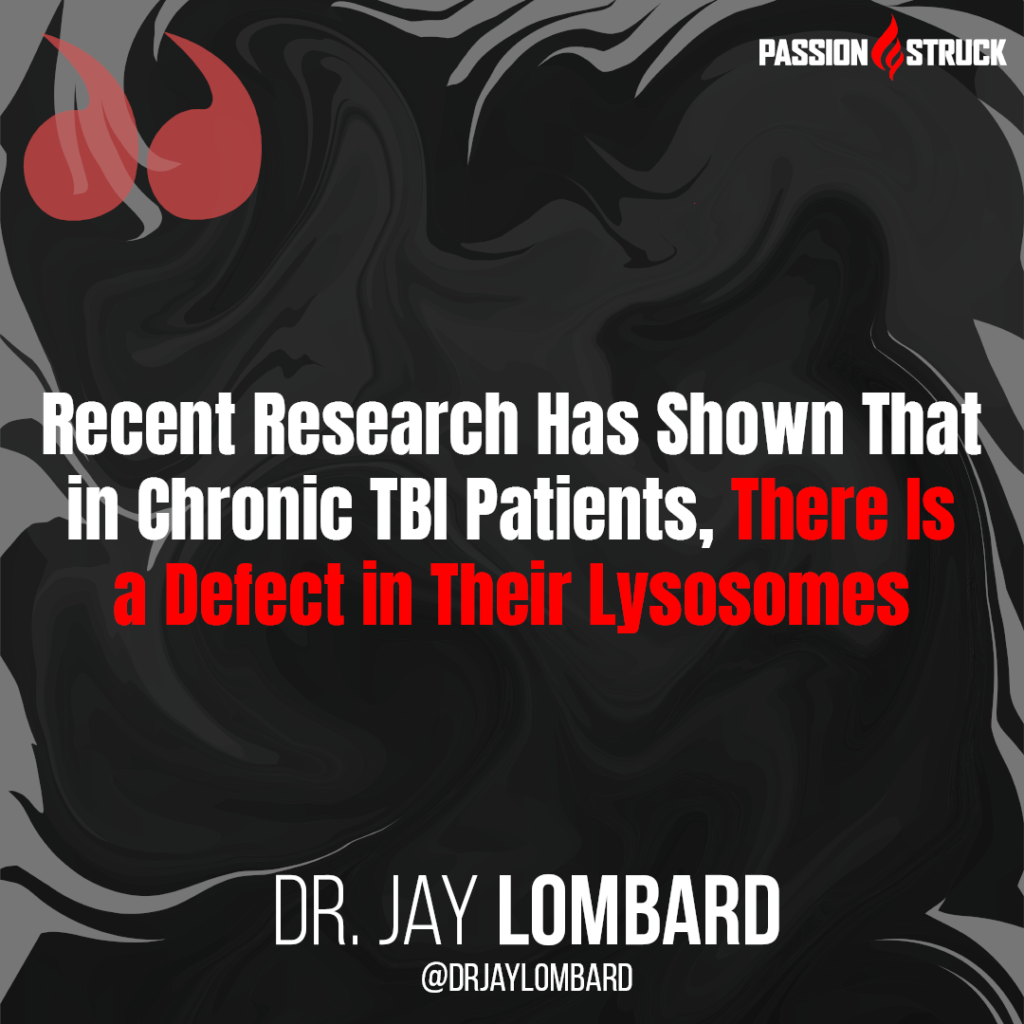 Links
Website: https://www.drjaylombard.com/
Twitter: https://twitter.com/MindfulNeuro
Instagram: https://www.instagram.com/drjaylombard/
Facebook: https://www.facebook.com/Dr-Jay-Lombard-385420125187552/
About This Episode's Guest Dr. Jay Lombard
Dr. Jay Lombard integrates biological, psychological, and existential components in his holistic treatment approach. He is the co-founder and creator of Genomind, a medicine company utilizing genetic testing to improve neuropsychiatric conditions, including Alzheimer's, Autism, and Depression. He is also the founder of the Brain Performance program at LifeSpan medicine with Dr. Chris Renna.
Dr. Lombard was Chief of Neurology at both Westchester Square Medical Center and Bronx Lebanon Hospital. He was a clinical assistant professor at New York-Presbyterian Hospital and Albert Einstein College of Medicine. He is also a sought-after speaker internationally and has appeared as a guest on numerous TV and radio programs, including Larry King Live, TEDMED, CBS News, the Food Network, and Dr. Mehmet Oz.
ENGAGE WITH JOHN R. MILES
* Subscribe to my channel: https://www.youtube.com/c/JohnRMiles
* Leave a comment, 5-star rating (please!)
* Support me: https://johnrmiles.com
* Twitter: https://twitter.com/John_RMiles
* Facebook: https://www.facebook.com/Johnrmiles.c0m.
* Medium: https://medium.com/@JohnRMiles​
* Instagram: https://www.instagram.com/john_r_miles
ABOUT JOHN R. MILES
* https://johnrmiles.com/my-story/
* Guides: https://johnrmiles.com/blog/
* Coaching: https://passionstruck.com/coaching/
* Speaking: https://johnrmiles.com/speaking-business-transformation/
* Gear: https://www.zazzle.com/store/passion_struck
PASSION STRUCK
*Subscribe to Podcast: https://podcasts.apple.com/us/podcast/the-passion-struck-podcast/id1553279283
*Website: https://passionstruck.com/
*About: https://passionstruck.com/about-passionstruck-johnrmiles/
*Instagram: https://www.instagram.com/passion_struck_podcast
*LinkedIn: https://www.linkedin.com/company/passionstruck