Have you ever wondered how to run a lean startup? Entrepreneur Sydney Wong discovered exactly that while on a one-way trip to San Francisco. Through that experience, she decided to launch VenturX in Montreal to help startups overcome the high failure rates, achieve funding, and create an overall success ecosystem.
Like this? Please subscribe and join me on my new platform for personal development: https://passionstruck.com/ Thank you for listening to the Passion Struck podcast.
Sydney Wong's Journey to Learning How to Run a Lean Startup
In this powerful Momentum Friday Episode, John R. Miles and Sydney Wong discuss her journey from attending McGill University to financial analyst and then leading a startup accelerator in Montreal, CA. Sydney met startups at Montreal events that needed help with funding and grants; she offered to write business plans. In 2016, she launched a gamified business plan writing application.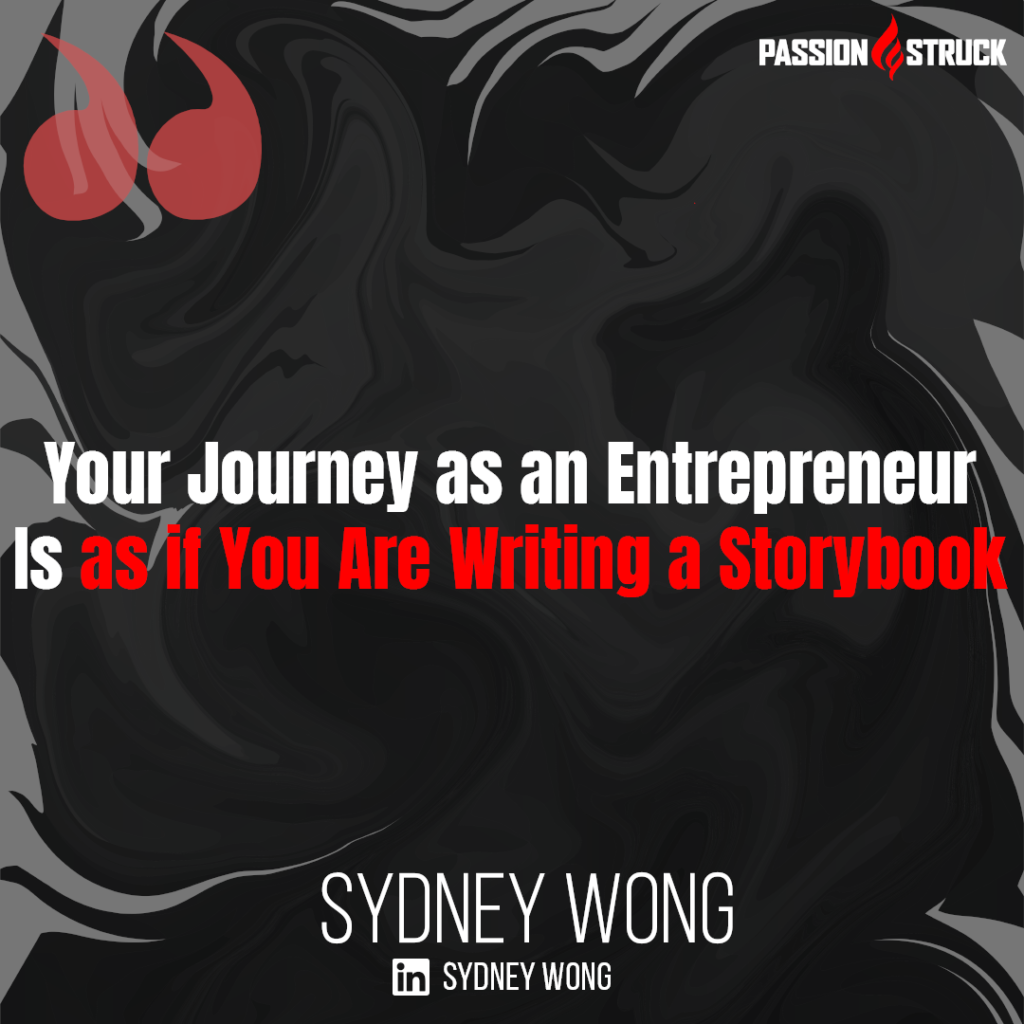 She found that one of the biggest issues was that most startups didn't complete "Product Validation" Level 3 (out of 8 levels) during the beta. That was the biggest failure for startups, so she grouped and built out this application. She broadened the research to understand the success metrics that investors, government grantors, and banks are looking for when funding startups.
The VenturX metrics were reverse-engineered to provide quality startups the best chances for funding and success. The rest is history!!!
New Interviews with the World's GREATEST high achievers will be posted every Tuesday with a Momentum Friday inspirational message!
What is a Lean Startup?
Most startups fail in their first year of existence. One of the biggest reasons is how they scale the business. This is where the concept of being a lean startup is fundamental. A lean startup isn't just about creating the best startup business. It is based on the principles of how you learn from the best-run startups and entrepreneurs to improve on practically everything you do and better it.
The key to being a lean startup is making very swift business decisions but ensuring that they are done in the best way possible. It is taking the principles of Agile Development and combining them with lean manufacturing. That linkage helps entrepreneurs to better manage risk and succeed long term.
Keys to Running a Lean Startup Show Notes
Attending McGill University
How she found her passion
One way ticket to San Francisco that changed Sydney's life
Understanding appetite for risk
Creating the startup hub in Montreal
How to work on your inner self
The importance of learning from failure
The Concept of balance
How you pace yourself
Her morning routine
What she removed from her life
Lightning round of questions
Sydney Wong Quotes
ENGAGE SYDNEY WONG
Sydney Wong founded VenturX to tackle the problem that 90% of startups fail in their first year. They provide an innovative solution to guide startups to launch and connect to funding and also show entrepreneurs how to run a lean startup.
LinkedIn: https://www.linkedin.com/in/sydneywong1/
Website: https://venturx.ca/
Facebook: https://www.facebook.com/venturx.ca/
ENGAGE WITH JOHN R. MILES
* Subscribe to my channel: https://www.youtube.com/c/JohnRMiles
* Leave a comment, 5-star rating (please!)
* Support me: https://johnrmiles.com
* Twitter: https://twitter.com/Milesjohnr
* Facebook: https://www.facebook.com/Johnrmiles.c0m​.
* Medium: https://medium.com/@JohnRMiles​
* Instagram: https://www.instagram.com/john_r_miles
JOHN R. MILES
* https://johnrmiles.com/my-story/
* Guides: https://johnrmiles.com/blog/
* Coaching: https://passionstruck.com/coaching/
* Speaking: https://johnrmiles.com/speaking-business-transformation/
* Gear: https://www.zazzle.com/store/passion_struck
PASSION STRUCK
*Subscribe to Podcast: https://podcasts.apple.com/us/podcast/the-passion-struck-podcast/id1553279283
*Website: https://passionstruck.com/
*About: https://passionstruck.com/about-passionstruck-johnrmiles/
*Instagram: https://www.instagram.com/passion_struck_podcast
*LinkedIn: https://www.linkedin.com/company/passionstruck