Philip Anthony Mangan joins John R. Miles on the Passion Struck podcast to discuss how to create your best life. His journey didn't start there. In his twenties, he lived the real life of National Lampoon's Van Wilder when he owned a party bus company in Tallahassee, Fl. But he realized there was more to life than parties, boos, and numbing himself.
Philip goes into detail about how a failed relationship helped give him the courage to challenge his self-narrative and confront his inner demons. Why cutting his long hair was such a profound change for him. We explore why he became a vegan, his charitable work with various nonprofits, and how he unlocked his modeling and acting careers on the way to becoming a wellness coach.
Do you like this topic? If so, please subscribe to the Passion Struck Podcast on iTunes, and join me on my new YouTube platform for peak performance and personal growth: https://www.youtube.com/c/JohnRMiles. 
What Does it Mean to Create Your Best Life?
Living your best life is within your grasp. When you create your best life, you learn how to harness happiness and achieve self-awareness by building healthy relationships and habits in your life. Sometimes being in your best life is taking the time for self-help and caring for your mental well-being. These can be activities that allow you to focus on goal setting, journaling, meditating, and being one with yourself.
For most people, one of our top desires is to live a passion-driven and fulfilled life. One where we live to our full capabilities. A life that is created in unison with our core values. A life where your occupation and influence on others is doing something you love to do and were put on this planet to achieve.
"You will never follow your own inner voice until you clear up the doubts in your mind."

Roy T. Bennett
New Interviews with the World's GREATEST high achievers will be posted every Tuesday with a Momentum Friday inspirational message!
Enjoy
HOW TO CREATE YOUR BEST LIFE SHOW NOTES
0:00 Show Intro
2:41 Introducing Philip Anthony Mangan
5:39 Living the party boy life
11:51 How is summer travel changed his perspective
15:12 Why did he cut his hair which was was a major part of his identity
17:35 How he faced his brutal reality and realized he was not living the life he wanted
20:30 How he chose to change his life through a relationship he was in
27:07 How he went about self-reflection
29:14 Quieting the noise through mindfulness
33:24 The door that opened for him in New York
36:22 How he got into modeling
41:26 What led him to become a vegan
43:46 How he became more mindful through diet
48:58 How he helps women with weight loss
50:03 Becoming a personal trainer
53:29 How he customizes his program for clients
56:22 Why you need to push yourself
Philip Anthony Mangan Quotes on Creating Your Best Life
PHILIP ANTHONY MANGAN RESOURCES
Philip Anthony Mangan, a.k.a. The Wellness Wingman, helps overwhelmed women lose weight & regain control through daily personalized support. Philip is a model, commercial actor, an environmental activist, and a Certified Personal Trainer & Fitness Nutrition Specialist.
*Website: https://philipanthonymangan.com/
*Hire him to model: https://philipanthonymangan.com/portfolio
*Instagram: https://www.instagram.com/philipanthonymangan/
*Facebook: https://www.facebook.com/philipanthonymangan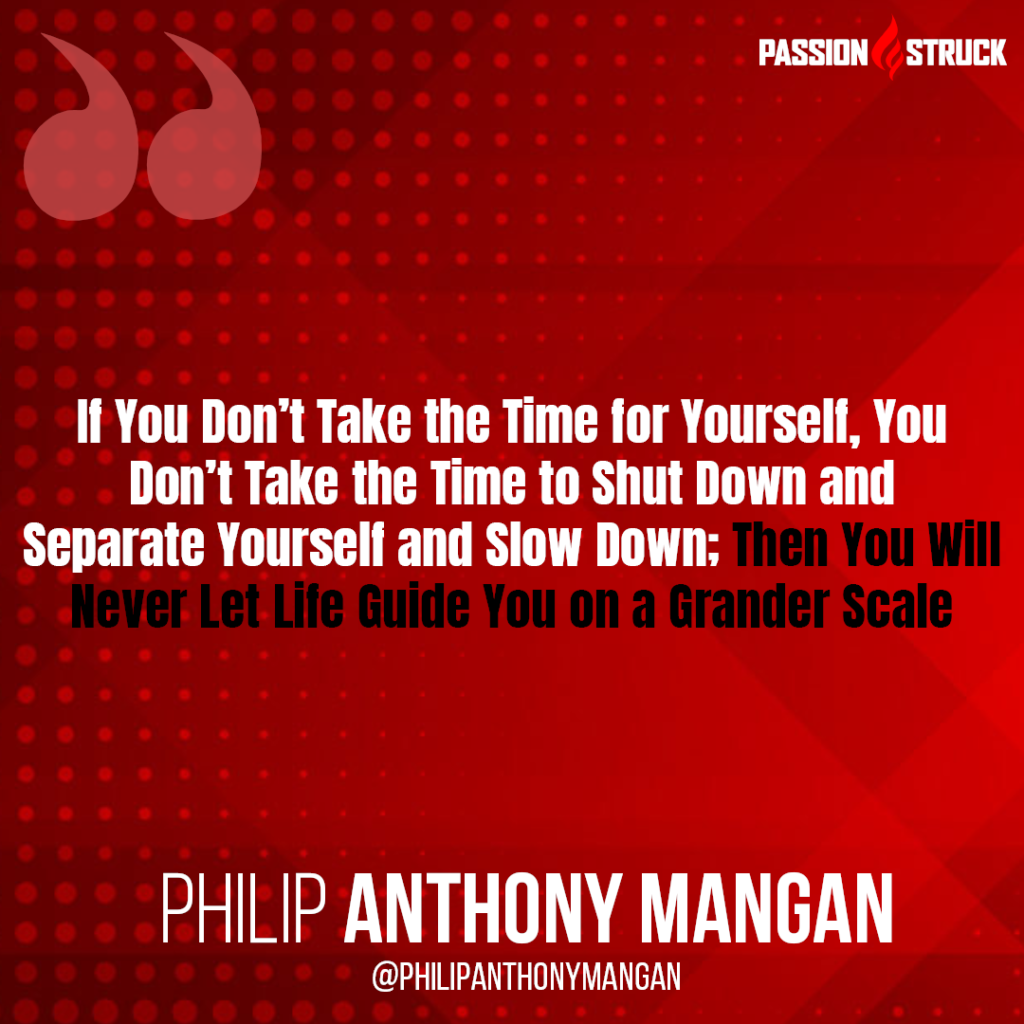 ENGAGE WITH JOHN R. MILES
* Subscribe to my channel: https://www.youtube.com/c/JohnRMiles
* Leave a comment, 5-star rating (please!)
* Support me: https://johnrmiles.com
* Twitter: https://twitter.com/Milesjohnr
* Facebook: https://www.facebook.com/Johnrmiles.c0m​.
* Medium: https://medium.com/@JohnRMiles​
* Instagram: https://www.instagram.com/john_r_miles
JOHN R. MILES
* https://johnrmiles.com/my-story/
* Guides: https://johnrmiles.com/blog/
* Coaching: https://passionstruck.com/coaching/
* Speaking: https://johnrmiles.com/speaking-business-transformation/
* Gear: https://www.zazzle.com/store/passion_struck
PASSION STRUCK
*Subscribe to Podcast: https://podcasts.apple.com/us/podcast/the-passion-struck-podcast/id1553279283
*Website: https://passionstruck.com/
*About: https://passionstruck.com/about-passionstruck-johnrmiles/
*Instagram: https://www.instagram.com/passion_struck_podcast
*LinkedIn: https://www.linkedin.com/company/passionstruck