Gail Swift (@plans.to.prosper.coaching) is a speaker, Kolbe consultant, and certified life coach. She sits down to talk to John R. Miles about the power of taking action. When people know how they take action, it's their ideal sweet spot. It's the nirvana of productivity.
Like this show? Please leave us a review here – even one sentence helps! Post a screenshot of you listening on Instagram & tag us so we can thank you personally!
What We Discuss With Gail Swift About Taking Action:
How she originally worked for years in Television sales but discovered her passion lay elsewhere and why she left that six figure job to pursue the holy grail.
Everyone is born with a pattern of taking action. But most don't know how they take action.
If they are able to unleash that powe of taking action, how it is like hitting their sweet spot of productivity.
Gail Swift doesn't work with a personality. She don't work with people's personalities. She work with how they solve problems.
What really excites Gail Swift about her work is knowing that every single student is created with a pattern of taking action that does not change over time. That pattern predicts their Path which leads to their purpose.
Why it is vital that people have the freedom to work their way, because they will have more energy and mental effort to contribute to their work.
Why lives are continuing to change as people uncover each other's super power with questions.
How you many never know the day or time that your empowering questioning will reveal transformation.
Why she got into using the Kolbe Index and how she uses it to coach kids and their families.
And much more…
Please Scroll Down For Featured Resources
Have You Tried Athletic Greens?
Athletic Greens is a custom formulation of 75 vitamins, minerals, and other whole-food sourced ingredients that make it easier for you to maintain nutrition in just a single scoop. It tastes great and gets you the nutrients you need, whether you're working on the go, fueling an active lifestyle, or just maintaining your good health. Visit https://athleticgreens.com/passionstruck to get a FREE year supply of Liquid Vitamin D + 5 FREE Travel Packs with the subscription.
New to the show? These Starter Packs are collections of our most popular episodes grouped by topic. For existing listeners, you can also browse starter packs to find your old favorites. Every week, John interviews fascinating high achievers at the top of their game. Learn how to subscribe to the show and never miss a new episode and topic.
Like this? Please subscribe, and join me on my new YouTube platform for peak performance, life coaching, and personal growth: https://www.youtube.com/c/JohnRMiles/.
More About this Show On Taking Action with Gail Swift
During our interview, I spoke to Gail about what are some techniques that she uses to help kids stick to their self-narrative and look inside themselves, instead of feeling like they have to be part of the mob, social media, or the community, whatever it might be.
Gail Swift explains, "I simply notice their response, or their attitude, after they were on something, listening to something watching something, looking at YouTube, or Instagram or whatever they're doing. I asked them to pay attention to how they're feeling. If they want to contribute and give back. Do you feel filled up right now? Are you in a position of contributing?
Because that's super important to me to raise contributors? Did this help you be a contributor? Does it help you be a respectful person? If the answer is no, then we need to rethink that because we, my husband, and I agreed on three things that we wanted out of our kids before we even had kids. One of them was to be a contributor to the world. And the second one was to have respect for yourself and others. And the third was to have integrity."
We also talked about how people are so much more effective when they're basically doing their job in a way that is unique to them and allows them to form in the way that they're built to perform.
Gail explains, "Everyone is born with a pattern of taking action. That's what I work with right now. It's called carnation, the third part of the mind. And what I mean by that statement that I said; is when people know how they take action, it's their ideal sweet spot. It's The nirvana of productivity/ I would say, and when I knew that, because I can only speak, I can speak for myself very clearly, when I know that. I fight for it. I don't regret anything that happens when I go with my natural grain and go with my gut.
When I ignore it or dismiss it, for who I think is a bigger, better person, I start to have potential regrets when I start to do things the way other people do them because I see them having success. And as I've gotten older, and realize there's a filter, I so need to have to sift through the information of all of the other successful people say that I need to do. And if it's not through my lens, John, it's not going to work.
That's what I mean by that phrase; you need to know how you work for me. I need to know how I work. And I need to sift and filter through the information my way, and then I'm most successful."
Thanks, Gail Swift!
If you enjoyed this session with Gail Swift, let her know by clicking on the link below and sending her a quick shout out at Twitter or Instagram:
Click here to thank Gail Swift on Instagram!
Click here to thank Gail Swift at Twitter!
Click here to let John know about your number one takeaway from this episode!
And if you want us to answer your questions or have a topic you would like John to discuss on one of our upcoming weekly Momentum Friday episodes, drop us a line at [email protected].
SHOW NOTES
0:00 Introduction
3:35 Gail's career in Television
9:42 Being born with the power of taking action
14:16 Working with how people problem-solve
17:45 Helping children to take action
20:47 Being a contributor to the world
30:39 Can you have passion without pain?
35:49 The power of the Kolbe Index
41:02 The Kolbe Index Modes
45:01 Finding a career based on how you take action
48:50 Don't be afraid to allow kids to have success
50:57 Natural Consequences
52:50 What is your threshold?
54:30 How Freedom breads passion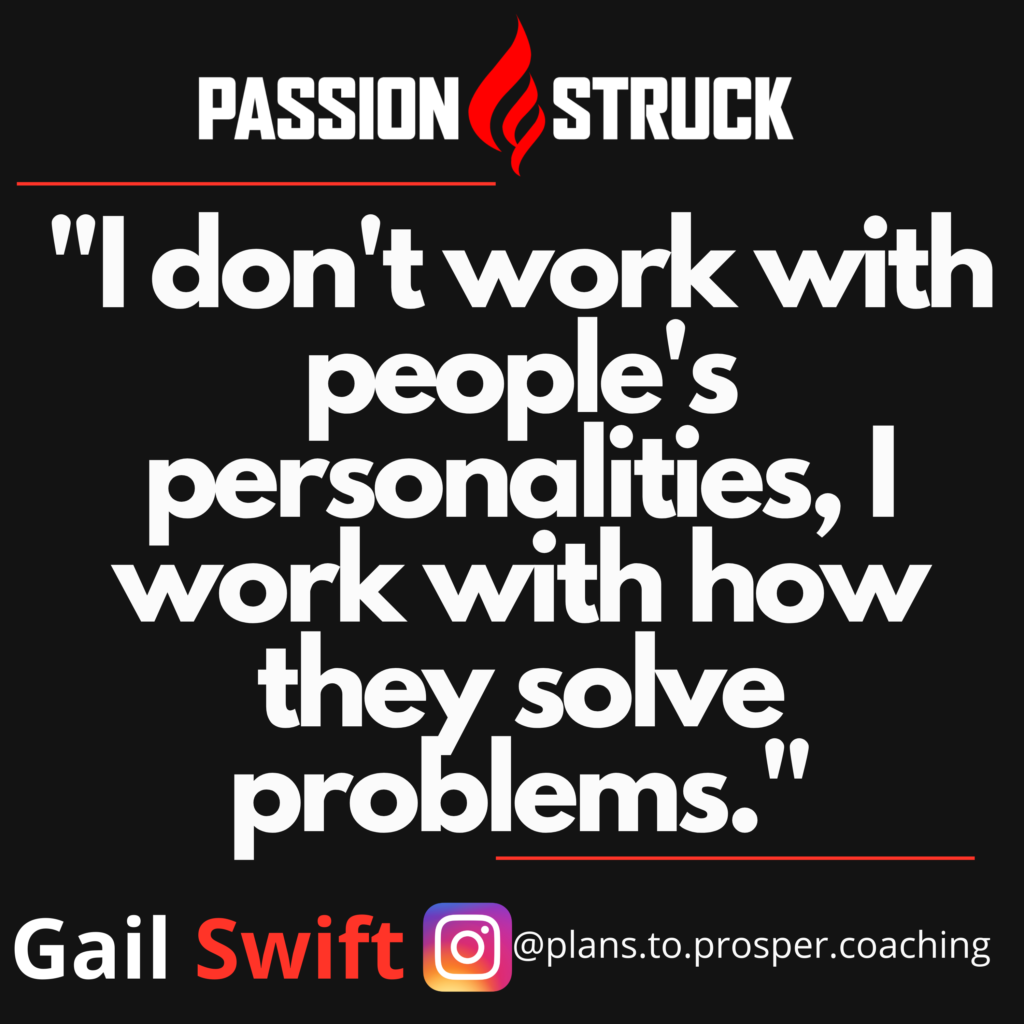 LINKS
*Website: https://www.planstoprospercoaching.com/
*Instagram: https://www.instagram.com/plans.to.prosper.coaching/
*Linkedin: https://www.linkedin.com/in/gail-swift/
This is Gail's calendar link to a 20-minute Discovery Call: https://calendly.com/how-you-work-when-free-to-be-you/20min?month=2021-10
About This Episode's Quest Gail Swift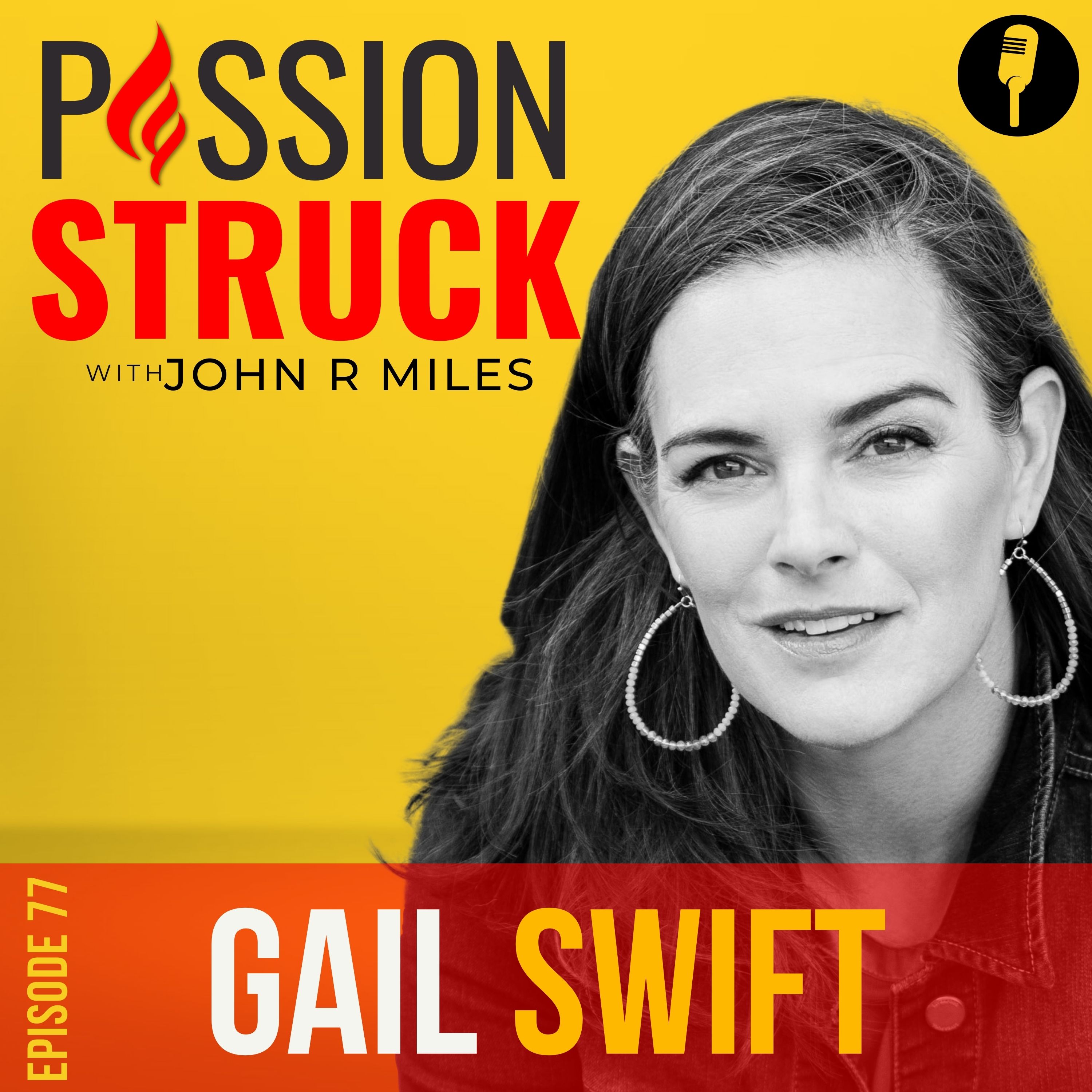 Gail Swift is Speaker, Kolbe Consultant, and Certified Life Coach who is fiercely committed to guiding students and families to take action in their natural abilities. She is a proven professional who can guide you to address how your child solves problems, the questions to motivate them, and their ideal career.
Her expertise has been honored by being in the first group of Kolbe Youth Advocates globally, appearances on Podcasts, Television segments, Educational stages, and College open houses.
ENGAGE WITH JOHN R. MILES
* Subscribe to my channel: https://www.youtube.com/c/JohnRMiles
* Leave a comment, 5-star rating (please!)
* Support me: https://johnrmiles.com
* Twitter: https://twitter.com/John_RMiles
* Facebook: https://www.facebook.com/Johnrmiles.c0m.
* Medium: https://medium.com/@JohnRMiles​
* Instagram: https://www.instagram.com/john_r_miles
ABOUT JOHN R. MILES
* https://johnrmiles.com/my-story/
* Guides: https://johnrmiles.com/blog/
* Coaching: https://passionstruck.com/coaching/
* Speaking: https://johnrmiles.com/speaking-business-transformation/
* Gear: https://www.zazzle.com/store/passion_struck
PASSION STRUCK
*Subscribe to Podcast: https://podcasts.apple.com/us/podcast/the-passion-struck-podcast/id1553279283
*Website: https://passionstruck.com/
*About: https://passionstruck.com/about-passionstruck-johnrmiles/
*Instagram: https://www.instagram.com/passion_struck_podcast
*LinkedIn: https://www.linkedin.com/company/passionstruck