"People are stuck with where they are at because they don't think they have the skill sets to get to where they need to go." – David Dang's words on discovering your passion. 
When speaking to David Dang, you may find it hard to grasp the sheer influence and success he has experienced in the last couple of years since he started on Instagram. He carries himself as a humble yet enthusiastic and passion-struck entrepreneur who has a lot more to offer than what meets the eye.
Beyond Dang's demeanor lies a young entrepreneur passionate about helping other people relay their messages to the right target audiences while creating a lasting impact in their lives. Having exponentially grown his Instagram following in two years and placed his brand as an authoritative figure within the entrepreneur and self-help industry, David is evidently just getting started in his journey of self-discovery and success.
So, where did David Dang's success begin? John opens this conversation by asking the successful entrepreneur how his childhood shaped the person he is today:
"I was reading your background; I saw that you first got interested in personal development in your teenage years. Can you tell me how?"
In this exclusive conversation with Passion Struck Podcast host John R. Miles, Dang discloses that his success accumulates directly from altering and aligning his mindset and taking inspired action towards his goals. In short, according to Dang,
"I believe that the key to success is the mindset. Once you have the right mindset, everything else will take care of itself."
Read on and explore the conversation to appreciate in what way David Dang discovered how to be passion struck while growing his Instagram presence from zero to over 2 million followers in just two years – and how you can grow your personal brand by discovering your passion and following the steps Dang took to grow and monetize social media so naturally. 
* John and David's quote are from their discussion on the passion struck podcast.
Discovering Your Passion Built By iPods and Audiobooks  
David Dang's humble manner without delay sparks the discussion, as both he and John begin the interview by looking back on how the spontaneous nature of Dang's discovery of self-help audiobooks has led him to where he is today.
Dang immigrated to Canada in 2006 when he was 12 years old from Vietnam. When he arrived in Canada, Dang revealed that he did not understand a word of English. However, Dang shows he had a typical childhood involving video games, playing sports, and hanging out with his friends despite the language barrier.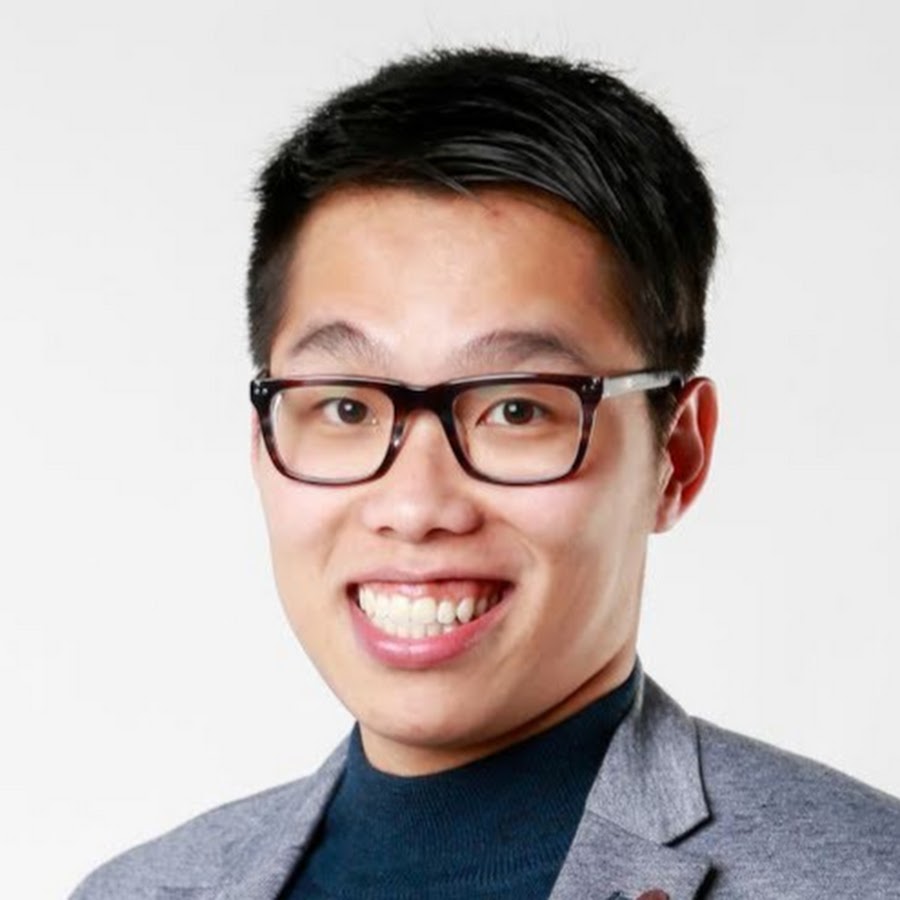 However, it wasn't until he was around 16/17 years of age when he started listening to self-help audiobooks on his brand new iPod touch. Dang vocalized that he used to experience trouble sleeping, so he would often enjoy listening to the TV or other background noise to help him fall asleep. It wasn't until one night where he searched through the available audiobooks on the Apple store when he discovered a book by Tony Robbins to which he states that he:
"sparked my interest in that, and then from then on, I just started reading more books."
John then asks Dang to describe his university years, and if any book that he had read beforehand altered his mindset and passion for choosing a degree in Business Marketing and Entrepreneurship, to which he states that many of the books, including "How to Win Friends and Influence People" and "Rich Dad Poor Dad" was the most influential. He then reveals that the book "Riche Dad Poor Dad" changed his thinking of how he wanted to spend the rest of his life, stating that he was:
"already embracing the idea of being my own boss, start my own business. So I knew by then that, okay, I do not want a job after school. Like that would be my, my last my plan B, my last case scenario, if I could not figure out what to do after that, then worst-case scenario, okay, I'll get a job work for a couple of years, and then figure out my own way to start my own business later."
The Beginning of Instagram
This mindset ultimately led him to create an Instagram account after listening to a podcast where one of the guest speakers was a businessman who was making a six-figure salary –and that's how David Dang started his successful business. He states that he didn't pay much attention to learning how to make money and monetize his account for the first two years on Instagram as he was focusing on making money through his dropshipping channels. It wasn't until he reached a point of 100,000 followers where he started to become serious about how to monetize. He then reveals that two years later, he now has over two million followers on his account.
John then asks Dang:
"how do you create your personal brand? What were some of the steps that you took at that point to get yourself out there?"
Dang responded by asking back:
"I guess your question is, how do you get more people to follow you, right?"…
You'll just have to wait.
Listen to the full conversation between John & David Dang on the full podcast episode to determine how you can begin to monetize your Instagram account. For more, make sure to check out the Passion Struck Podcast wherever you listen to your podcast. Don't miss the opportunity to hear more great interviews with passion-struck leaders and their key insights to overcoming adversity and leaving an impact in their industry.
No matter where you are in the journey to becoming Passion Struck, remember: Make a choice. Work every day. Step into the sharp edges.
Please share the Passion Struck podcast with your friends and subscribe at Apple iTunes, Spotify, or any other podcast providers you use!