In this episode of the Passion Struck podcast, John R. Miles interviews Captain Steve Swift (USN Ret.) on how to create a career of service. For Steve, it started with his decision to attend the Naval Academy. That was a turning point that changed his life trajectory. Steve ended up commissioning as a submarine office after getting a degree in electrical engineering from the U.S. Naval Academy. He went on to spend thirty years in service to his country and continues that service today as a Blue and Gold officer guiding candidates who desire to be Midshipmen, and now how he guides elite athletes as a triathlon and running coach.
How Do You Create a Career of Service to Others?
Creating a career of service to others can take on many different forms. In today's episode, Steve describes how for him it was first serving his country. However, careers serving people come in all shapes and sizes. You can get hands-on in a healthcare or non-profit services job, help others get around problems as a social worker or attorney, or create broader benefits for society in a career such as science or engineering. Whatever it is, there are many choices for you to take.
We dive into why he went to the Naval Academy and his experience as a Blue and Gold officer helping guide prospective candidates into becoming a Midshipman. He goes into his tips for them, what they should focus on during high school, and their preparations for getting a recommendation.
Steve and John discuss his participation in the Frogman Swim that strives to build national awareness of the Naval Special Warfare community and support the Navy SEAL Foundation, whose mission is to provide immediate and ongoing support and assistance to the Naval Special Warfare community and their families.
Lastly, we discuss what it takes to achieve peak performance and his suggestions on sleep and training to achieve it, how he trains elite triathlon and marathon athletes for the USAT triathlon nationals and Boston marathon.
"If God invented marathons to keep people from doing anything more stupid, triathlon must have taken him completely by surprise."

Dr. PZ Pearce
New Interviews with the World's GREATEST high achievers will be posted every Tuesday with a Momentum Friday inspirational message!
How to Create a Career of Service Show Notes
0:00 Show Intro
5:30 Steve's journey to the Naval Academy
10:11 Why he pursued submarines
13:28 His transition to the intelligence community
17:25 The key lesson he would teach today's Midshipmen
20:00 The keys to getting into a service academy
28:52 His journey to the Frogman Swim
34:30 How you can support the Frogman Swim
38:04 His running and triathlon coaching tips
43:02 Key steps to achieve peak performance
45:32 The importance of your sleep
Quotes by Captain Steve Swift (USN Ret.)
ENGAGE CAPT STEVE SWIFT (USN Ret.)
Steve Swift is a USAT triathlon coach and RRCA run coach who has coached over 100 athletes. He retired with the rank of Captain from the Navy Submarine community with 30 years of service. He also retired as a Defense Intelligence Agency team lead, where he worked at the Central Command in Tampa, FL, where he was a lead planner. He has served as the U.S. Naval Academy Blue and Gold Officer for the past 19 years for the Tampa Bay area, guiding 1000s of applicants over that time. He is a graduate of the U.S. Naval Academy and has completed 6 Ironman races and 33 marathons.
* LinkedIn: https://www.linkedin.com/in/steve-swift-1767068/
*Facebook: https://www.facebook.com/teamswift87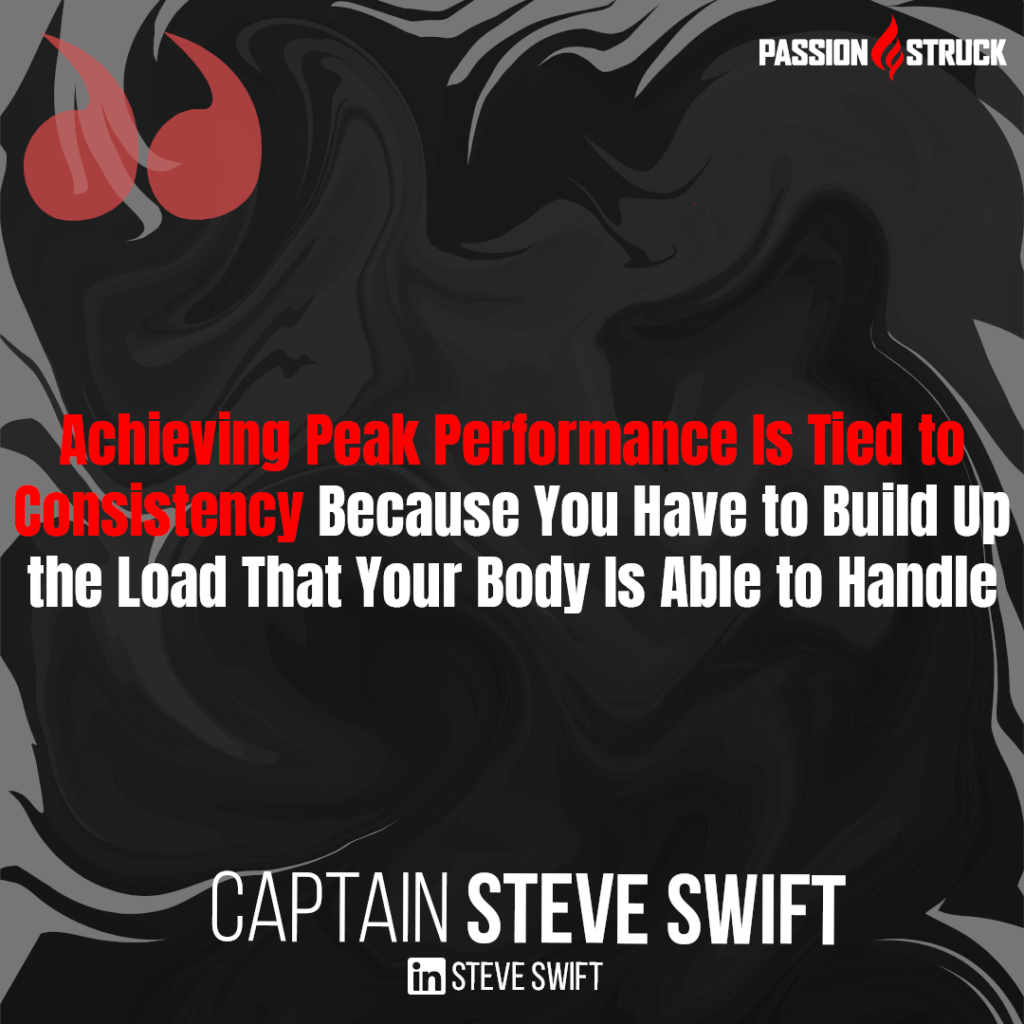 ENGAGE WITH JOHN R. MILES
* Subscribe to my channel: https://www.youtube.com/c/JohnRMiles
* Leave a comment, 5-star rating (please!)
* Support me: https://johnrmiles.com
* Twitter: https://twitter.com/Milesjohnr
* Facebook: https://www.facebook.com/Johnrmiles.c0m​.
* Medium: https://medium.com/@JohnRMiles​
* Instagram: https://www.instagram.com/john_r_miles
JOHN R. MILES
* https://johnrmiles.com/my-story/
* Guides: https://johnrmiles.com/blog/
* Coaching: https://passionstruck.com/coaching/
* Speaking: https://johnrmiles.com/speaking-business-transformation/
* Gear: https://www.zazzle.com/store/passion_struck
PASSION STRUCK
*Subscribe to Podcast: https://podcasts.apple.com/us/podcast/the-passion-struck-podcast/id1553279283
*Website: https://passionstruck.com/
*About: https://passionstruck.com/about-passionstruck-johnrmiles/
*Instagram: https://www.instagram.com/passion_struck_podcast
*LinkedIn: https://www.linkedin.com/company/passionstruck